Description
Sweet Peas
A beautiful (though delicate) traditional British flower. So, imagine being able to have sweet peas that not only retain that delicate beauty, but which will also last for years to come!
My design is modelled a on variety called White Ensign and Charlie's Angels and although making them is a slightly more elaborate endeavour, it is well worth the effort!!
You will be making a crepe paper Sweet Pea using scissors, wire, Italian crepe paper, card, glue and florist tape. The workshop lasts about 2 hours. All materials and tools provided.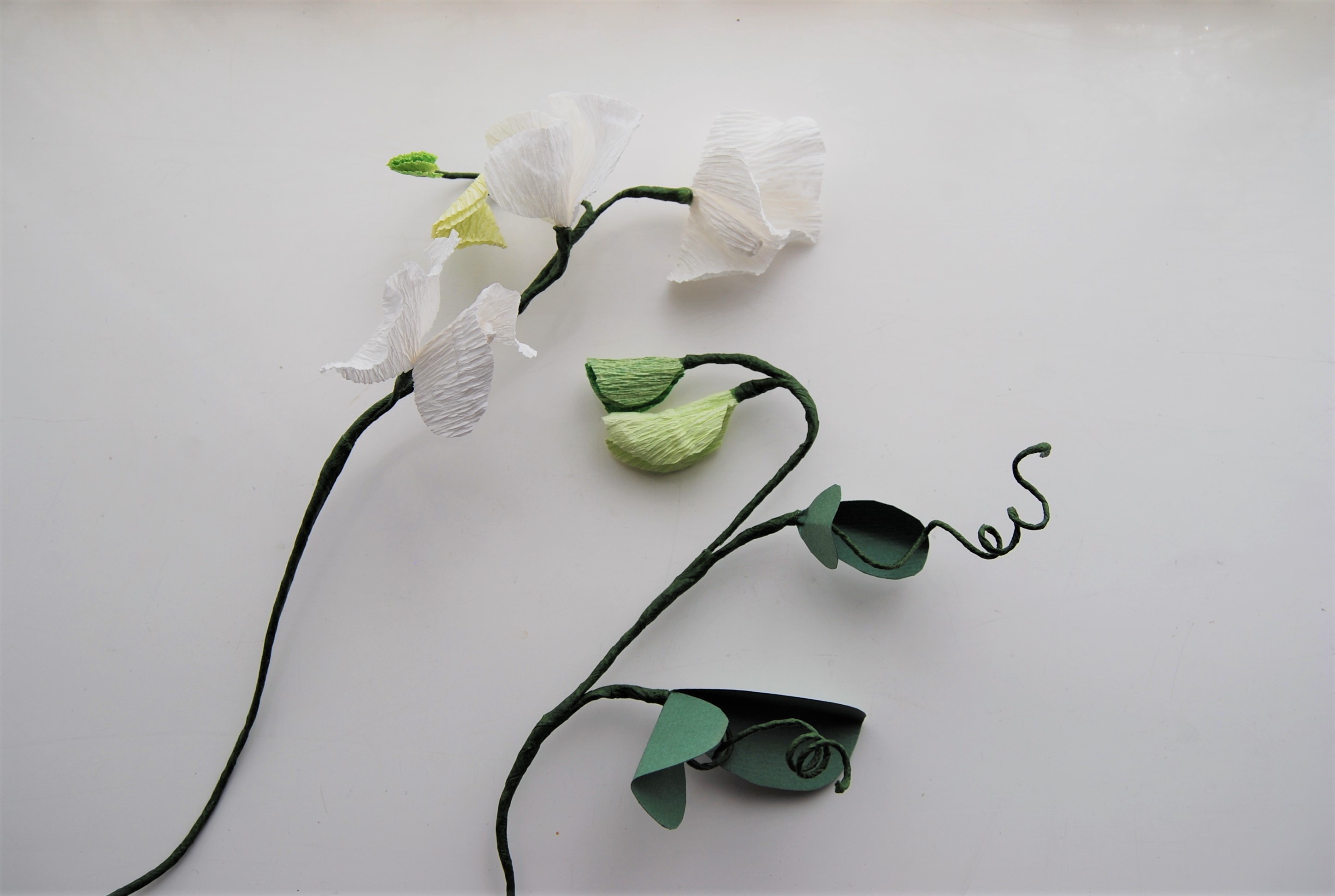 To give your creativity a boost, Tea and coffee will be served... along with something sweet on the side of course!
Price per person £35 (limited spaces available).
Sunday 12 May 2019, 10am at the Ewenny Village Hall, Vale of Glamorgan CF35 5BG.