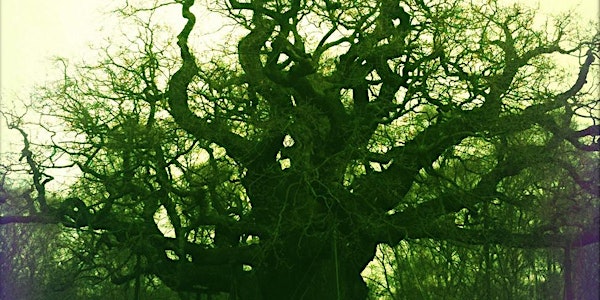 Papplewick Annual Lecture 2016: The Secret Life of Trees
Location
Arts Centre Lecture Theatre (A30)
Lakeside Arts Centre
University Park Campus
University of Nottingham
NG7 2RD
United Kingdom
Description
We are delighted to announce that Professor Jonathan Drori, CBE joins us to present the 6th Annual Papplewick Pumping Station Trust Lecture, entitled 'The Secret Life of Trees'.
Abstract: The Secret Life of Trees: Social networks? Neighbourhood Watch?
Woods have much in common with human communities but many of the extraordinary things trees do require special techniques to be revealed to us. They use sophisticated underground networks to carry signals and provisions. They advertise for sexual partners and enter into pacts with go-betweens. They defend themselves and their communities, sometimes even commandeering mercenaries to ward off attack. They even send food to needy neighbours. A forest is full of chatter and trade, if only we could sense it, and water is literally at the root of it all.
Biography: Professor Jonathan Drori, CBE has dedicated his career to media and learning. As the Head of Commissioning for BBC Online, he led the effort to create bbc.co.uk, the online face of the BBC. After almost two decades at the BBC, he is now a director at Changing Media Ltd., a media and education consultancy, and is a visiting professor at University of Bristol, where he studies educational media and misperceptions in science. He continues to executive produce the occasional TV series, including 2004's award-winning "The DNA Story" and 2009's "Great Sperm Race." He is on the boards of the Royal Botanic Gardens and the Woodland Trust.
Wine reception from 5.30pm beforehand, in the School of Music foyer, next to the Djanogly Recital Hall, see map here:
https://goo.gl/maps/zY8tw2KNVyM2

The Centre for Advanced Studies supports ongoing collaborative projects with The Papplewick Trust, helping to promote this historic Victorian Pumping Station as an education centre. The University's Manuscripts and Special Collections Department holds the collection of Papplewick papers including plans of the buildings and equipment dating back to the late 19th century.
For a flavour of Prof Drori's visit his TED talks at: https://www.ted.com/speakers/jonathan_drori
Photo credit: Glen Bowman: The Major Oak, Sherwood Forest via Creative Commons full link here.