Parachute without a ripcord: The skydive of communication interaction - Pro...
Description
'Parachute without a ripcord: the skydive of communication interaction'
Communication and speech are such individually nuanced aspects of being human that they pose one of the greatest and most underestimated of research fields. A social constructivist perspective of communication suggests that meaning is co-constructed with both sender and receiver of information working in an active and dynamic process to arrive at an agreed interpretation of intended meaning, rather than merely relying on the linguistic aspect of any utterance. Perspectives on where responsibilities lie in being a successful communicator impact on the perceived abilities of people with communication disability.
Communication disability is not a unitary phenomenon, it may present at different ages and impact on motor speech, language comprehension, language construction or conversational interactions. In some instances, aided communication tools and technologies, e.g. an App on an ipad, can alleviate communication challenges.
This inaugural lecture will explore the extraordinary demands of learning and using symbolic language representation systems with aided technologies, and the opportunities they offer at personal, social and environmental levels.
Registration from 5pm
Lecture, followed by Q&As: 5:30pm - 6:30pm
Drinks reception and canapes: 6:30pm - 7:30pm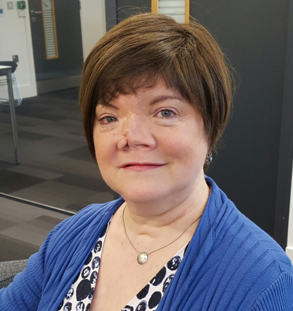 Professor Janice Murray
Janice Murray qualified as a Speech and Language Therapist in 1985. Since then she has worked in clinical practice in Fife, Lothian and Greater Manchester. Early in her clinical career, she specialised in Augmentative and Alternative Communication (AAC) and set up two regional specialised AAC centres. Her academic career started in 1990, when she joined the Department of Speech pathology at Queen Margaret University College (Edinburgh) and in 1992 moved to Manchester Metropolitan University's Department of Psychology and Speech Pathology, where she was awarded her PhD in 2000. In 2009, she became Head of Speech Pathology, was awarded a Readership in 2014 and was appointed as Professor of Communication Disability in July 2016.
FAQs
What are my transport/parking options for getting to and from the event?
Parking will be available and free of charge in the Brooks visitor and multi-storey car parks from 4:30pm