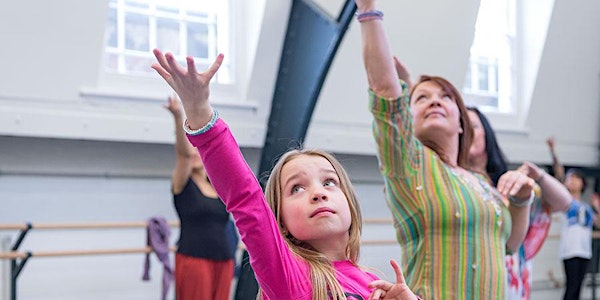 Parade Movement and Dance Workshops with Movema: Kings Queens and Mr Lear
Location
Bob Whiley Community Centre
Shop Road
Knowsley Village
United Kingdom
Learn parade movement and dance with Movema for Knowsley Village's Kings, Queens and Mr Lear parade! 30 May, 31 May, 2 June from 2pm to 3pm
About this event
Liverpool-based world dance company Movema will be running a three-part parade movement and dance workshop for the Knowsley community.
These movement and dance workshops are for Knowsley residents who would like to and are available to take part in the Kings, Queens and Mr Lear parade on Saturday 4 June.
The 1-hour workshops will take place across three days (30 May, 31 May and 2 June) from 2pm to 3pm during the half-term .
The workshops are intergenerational and we encourage children, young people, families and local residents of all ages to take part.
In the workshops Movema will teach carnival inspired freestyle movements and a short dance routine so you can move to the beat of the drums and dance your way along the parade route.
We ask people to attend two or three movement and dance workshops as we expect it to take 2-3 hours to learn and remember the simple routine and parade movements.
Children and young people must be accompanied by a parent/guardian (a minimum of 1 parent per family of children)
Please arrive 10 minutes before the workshop so you can sign in.
FAQs:
What is the Kings, Queens and Mr Lear parade?
The parade is taking place in Knowsley Village on Saturday 4th June at 2pm at St John Fisher parish, as part of Knowsley's year as Borough of Culture, made possible with support from the National Lottery Heritage Fund.
As part of the 'Every Town and Village Tells Their Story' project, Knowsley Village residents are being invited to participant in and attend a colourful street parade inspired by the area's cultural heritage, on the weekend of the Queen's Jubilee.
Knowsley Village has a rich history of holding royal celebrations and strong links to renowned artist, author, and poet Edward Lear, who while living at Knowsley Hall painted an array of exotic birds and animals and is said to have written 'The Owl and the Pussy-cat' for the Earl of Derby's children.
Taking inspiration from this, local children and young people will transform into Kings, Queens, owls, pussycats, and exotic birds. There will also be two handmade large-scale puppets, carnival drummers, stilt walkers and more.
For more information please visit www.cultureknowsley.co.uk/knowsley-village-parade
Who are these workshops for?
Residents of all ages are welcome to attend and participate. If children are attending the workshops, parental/guardian supervision is required at all times.
How do I get to the Bob Whiley Centre?
Due to limited parking at the Bob Whiley Centre, we ask for participants to come via bike, public transport, or on foot.
Bus routes that stop near Shop Road, Knowsley Village are: 217, 217A, 227, 297, 289, 780, 827, 897, 899
Are these workshops accessible for people with limited mobility or wheelchair users?
Yes! Please email bea.anderton@knowsley.org.uk if you have additional access requirements that you would like us to be aware of.