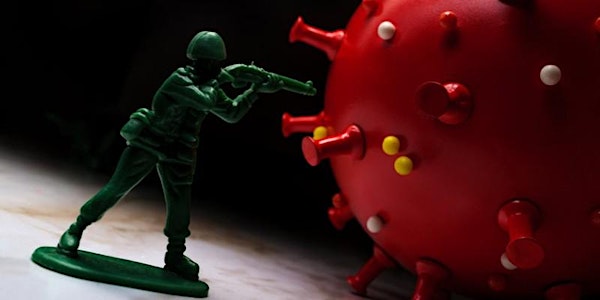 'Parallels with the Pandemic': Living through Coronavirus and World War Two
'Parallels with the Pandemic': Living through Coronavirus and World War Two – similarities and differences
About this event
York Ideas event
During the two years of the Coronavirus pandemic, many comparisons have been drawn between the experience of living through Covid and living through the Second World War. Fear, restrictions on liberty, concern over shortages and several other anxieties were hallmarks of both. Morale and people's varying willingness to comply with regulations ebbed and flowed during wartime and during the pandemic. One characteristic of the pandemic has been the use of military language to describe the 'battle against Covid'.
So what lessons if any can be drawn from the two experiences – war and pandemic – which may be useful for future crises?
Joining us to discuss these issues are Brooke Rogers OBE, Professor of Behavioural Science and Security in the Department of War Studies at King's College; Jo Fox, Professor of Modern History and Pro Vice Chancellor (Research and Engagement) and Dean, School of Advanced Study, University of London, and Franziska Kohlt, Researcher in Science Communication at the University of York. The event will be chaired by author Colin Philpott.
* * * * * * * * * * * * * * * * * * * * * * * *
Please ensure you use the correct email address as this is where details of the online event will be sent.If you do not provide the correct address, you will not receive the acknowledgement email or ticket.