Parent and Child Woodland Sleepover

Multiple Dates
Event Details
Have you ever watched Bear Grylls, Ray Mears or even I'm A Celebrity on the telly and thought you would be up for that kind of challenge. 
Now you can experience it with your child. Kids should be 8yrs and up to for both parent and child to get the most out of the experience.  Arrival is at 12am at AUchingarrich Wildlife Park.  We will all have lunch around the fire to introduce ourselves.  Your main objective will be to build a shelter for you and your child ,  light (using a firesteel) your own fire, cook your tea, build a pot stand and boil your own water over the fire.  You  will collect  and process wood using  axes, saws and knives  which are all provided.
Additionally you will be shown some knife projects you can do at home.  We shall also touch on foraging for medicinal and edible plants and finding natural cordage
 The course is taught in an informal and light hearted manner so relax and enjoy your experience, in our beautiful woods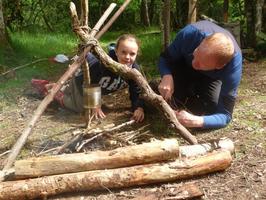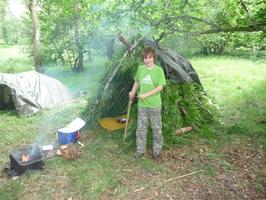 Included -  teas, coffee, juice and biscuits (make your own), mess tins, cups, water

Bring any additional food to make up your lunch, dinner, breakfast (cold or to be cooked on fire).

Clothing - Waterproofs, long trousers and sturdy footwear.

Torch ,Sleeping bag, sleep mat, own hygiene kit, personal 1st aid

There is a composting toilet 

Meet at the Cafe entrance to the Auchingarrich Wildlife Centre (By Comrie) for 9.30am. – finishes at 3pm
Voucher holders  input your code during registration.
For more information call (07973802620) or email(ian@doitoutdoors).