What is phonics? How to help your child make progress
About this event
Do you know your phonemes, from your split-diagraphs from your graphemes…?
Learning English is complicated. Furthermore, many children find phonics confusing, with 144 ways of spelling 44 sounds, this is hardly a surprise.
Parents are told helping their children at home is critical to advance their progress, yet no-one helps parents understand Phonics. We're then thrown into a world of phonemes, Fred in your head, graphemes, split-diagraphs etc etc…..!!!
This webinar will guide you to better understand the systematic teaching of phonics – how your child learns to read and spell.
It will give examples of how to use Monster Phonics to accelerate learning for your child.
It will provide you with fun and engaging strategies to improve reading and spelling.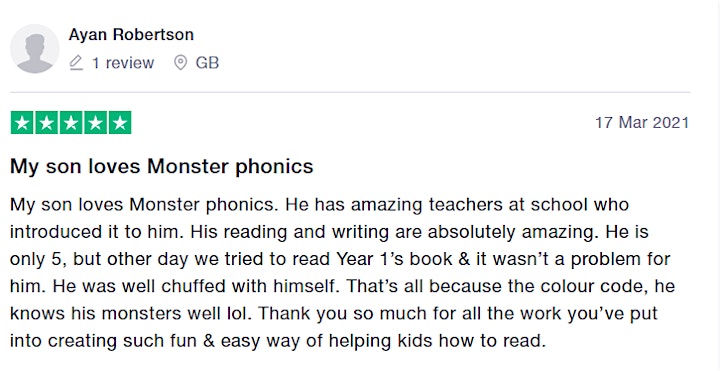 How does Monster Phonics accelerate learning?