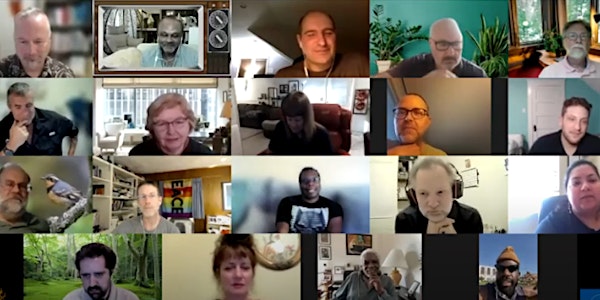 Parenting as a Highly Sensitive Person. Tips, Tricks & Techniques that Work
Parenting as a Highly Sensitive Person? Tips, Tricks & Techniques that Work. Responsible for Raising HSP Children? Single Parent? Join us!
About this event
Parenting as a Highly Sensitive Person? Tips, tricks & techniques that work. Responsible for raising HSP children? Single parent? Join us!
Are you a parent or guardian to highly sensitive children?
Are you a highly sensitive parent looking for tips on parenting?
How do we help them transition from boys and girls into men and women?
As a HSP male or female parent, raising kids - especially highly sensitive ones - can be a very challenging task. Parents soon find out that dealing with a 5 year old child, is very different to raising a 12 year old or a late-teen.
What type of support, encouragement and role-modelling can HSP men and women give that will help their children grow into emotionally-balanced, content and adventurous teens and adults?
Children, early and late teens need guidance and input on values, boundaries, discipline, delayed gratification, saving / investing and emotional / energetic management.
Highly sensitive parents need isolation or alone time, balance of work and home - especially if they run their own businesses (see our workshops on Business Marketing for Self-Employed HSP's), to spend as much quality time with their children as possible and to find ways to better understand and communicate with them.
As originally termed by Elaine Aron, "highly sensitive people" make up around 20% of the world's population and she has written books for parenting HSP kids.
Prior to this event, please watch the video below of family therapist and social worker Talya Ressel speaking about raising a highly sensitive child. It will provide a good taster for the presentation and discussion we have :-)
This session will be run by Tony Dimmock, a highly sensitive man, a father to 3, a business owner, entrepreneur and the creator of the Highly Sensitive Thrivers community.
Note: Event open for men and women
Stay updated on future HST Zoom events by following us here: https://www.facebook.com/highlysensitivethrivers/events and https://www.eventbrite.co.uk/o/highly-sensitive-thrivers-38613756373
Want to experience our https://www.highlysensitivethrivers.com community, meet other HSP's, educate yourselves and take part in online meetings? Membership offers 3x tiered levels of benefits, offering something for everyone :-)