Description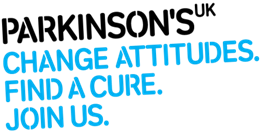 Join the Parkinson's UK Canterbury & District Branch at this free research conference in the University of Kent.
Hear about and discuss research, treatments and therapies for Parkinson's with top researchers and practitioners.
The event will start with drink and biscuits in the foyer, followed by two speaking sessions with refreshments in between. There will be plenty of opportunity to ask questions and the speakers will join us in the foyer for refreshments and further discussion.
Session 1: 6pm
Prof Peter Jenner (Kings College London): New ideas about Parkinson's and its treatment

Claire Bale (Parkinson's UK): Research supported by Parkinson's UK

Dr Neil Munro (East Kent Hospitals University NHS Foundation Trust): Sleep difficulties in patients with Parkinson's

Refreshments in the foyer (approx. 7.10pm to 7.50pm)
Session 2: 7.50pm

Prof David Wilkinson (University of Kent): Stimulation of the inner ear to reduce symptoms of Parkinson's disease

Trish Vella-Burrows (Christ Church University): Sing to Beat Parkinson's: a pleasant recreation or scientific treatment?

Helen Madzokere and Michal Widyma (physiotherapists working with Parkinson's patients in Canterbury): Exercise and Parkinson's: how much and how strenuous should it be?
Location
The Sibson Building is served by Unibuses to Park Wood from the City Centre. Parking is free after 5.30pm. The building is fully wheelchair accessible (visit the University of Kent website for details).
We are very grateful to the Department of Mathematics for enabling us to use this facility without charge, and to former Branch member Joan Allen for a substantial legacy, part of which covers all other costs.
Contact:
For more information on the event or venue please contact: