Multiple Dates
Parliament of Practices : dialogues on artistic and embodied practices
Join the Online Parliament of Practices in 3 sessions of dialogue and exchange between artists, scholars and somatic practitioners.
About this Event
As part of our journey on the support for the exchange of knowledge and collaborative creative practices, Intercultural Roots is thrilled to host the "Parliament of Practices": a research platform for art makers and boundary breakers from the most different backgrounds.
Three Tuesdays from November 3rd – December 1st
Time: 7 – 9pm UK Time (8 - 9pm CET)
The Online Parliament of Practices is conceived as horizontal research sessions for artists, somatic practitioners and scholars in the field of performance, but it is also open to interested individuals from other disciplines. There are max 30 spaces available. You can sign up for all three sessions or register per session – we understand that these are uncertain times for us all!
Session Description:
3rd November 2020 - Generations & Practices
⁃ Personal genealogies and the general her/history - a shift in perspective?
⁃ Digital (work) practices and the notion of craft
⁃ Technologies and techniques - human and non-human
17 November 2020 - Activism & Practices
⁃ Practices that go against the system / disrupt the system
⁃ Practices and trouble
⁃ Disruptions of our own practices
1 December 2020 - Ethics in practice
⁃ Praxis / values and thinking wrapped inside the practices
⁃ How do our practices shape our being in the world?
⁃ Contemporary (work) practices, what do they bring into our lives, including current crisis-related 'health' practices?
More info on Parliament of Practices: www.crosspollination.space/the-parliament-of-practices

Dear artists, somatic practitioners, scholars and other interested peers!
As the seasons shift in this crazy year of 2020, it's clear that the globe is not yet free of the COVID-crisis, and our artistic, performative and embodied practices are still under a lot of stress because of this. Some practices seem to have almost disappeared or shrunk to the confines of our living rooms, others are struggling to survive in the hybrid digital world or in the small pockets of proximal possibility that are left.
At the beginning of 2020, the members of artistic platform Cross Pollination and theatre makers Marije Nie and Adriana La Selva established a platform called The Parliament of Practices (PoP), where they gathered artists, somatic practitioners and scholars in the field of performance. PoP met for the first time at the NTL Festival 2020 at Odin Teatret in Denmark and then continued to meet regularly online during the first semester of this year. PoP was born out of the need to connect our artistic practices with a broader eco-socio-political context, from our position of practitioners who can 'speak from and with our practices'. The online PoP sessions were hosted by Intercultural Roots and became a place for connection, exchange and the creation of knowledge, but also for support and sharing in a precarious time.
After a break in our sessions throughout the summer, we are offering now three online sessions in the coming months to reconnect with colleagues, old and new. We are eager to understand together what kinds of mobilizations, actions and presences are possible. We strongly feel the need to keep our practices alive and bring nourishment to our practices and research through interdisciplinary dialogue and exchange. There are three proposed themes to start with, that can set a course for further Parliament research in 2021.
We hope to meet you online in the coming sessions!
Warm greetings,
Marije Nie and Adriana La Selva
Co-founders of the Parliament of Practices
About Marije Nie :
Professional tap dancer Marije Nie is a musician with her feet, a dancing percussion player since 2005. She is fascinated by the power and the poetry of steps and their ability to navigate many different worlds. Marije's dancing transforms traditional tap-dance into a contemporary form; she builds bridges between different artistic disciplines, traditions and cultures. Sharing knowledge and working methods of artists between disciplines, with communities and with professionals from outside the arts is a main topic in her work. She works in classical music, jazz, film and theater, creates interdisciplinary theater pieces, community art projects, interventions and workshops. In 2017 she was invited by director Eugenio Barba to become long-term artist in residence at Nordisk Teater Laboratorium in Holstebro, Denmark, where she co-founded the interdisciplinary collective Cross Pollination together with Adriana La Selva, an international and interdisciplinary network of performers and academic researchers which focuses on the dialogue in-between practices, new ways of knowledge building and understanding collaboration, connecting theater practice with artistic research.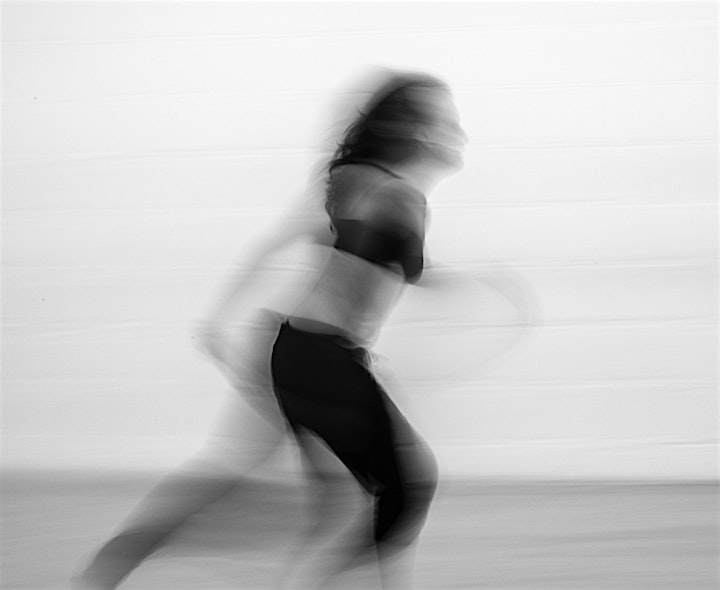 About Adriana La Selva:
Adriana La Selva is a theatre-maker, a performer, a networker and a researcher. Adriana is working on a practice-based Ph.D. at the University of Ghent in Belgium, in association with the School of Arts (KASK), where she is investigating contemporary performer training processes in relation to politics of embodied research. She is, since 2015, a member of the international theatre group The Bridge of Winds, led by Odin Teatret actress Iben Nagel Rasmussen.
Adriana co-founded Cross Pollination together with Marije Nie, an international network of performers and researchers, which focuses on the dialogue in-between practices, new ways of knowledge building and understanding collaboration. Projects in this field range from interactive performances to lectures, workshops and sessions in which professionals from in- and outside of the arts work together on a shared theme.
She is interested in artistic projects that support sustainable social thinking, all kinds of urban processions and parades and, yes, training.