Exploring the plurality of rich, complex, multi-faceted identities through an intersectional and anti-oppressive therapeutic framework.
About this Event
Overview
This 3-part series featuring Kris Black, Alex Iantaffi and Guilaine Kinouani seeks to explore the dynamics of privilege, power and oppression within ourselves and the therapeutic relationship. The overarching framework will be from an intersectional and anti-oppressive perspective. Within our selves we hold multiple, plural identities that can be both marginalised and privileged. Perhaps at times certain parts can be marginalised and privileged at the same time, or our position may shift depending on our environment and who we interact with.
These events aim to unfold experiences of the multiplicity of identities that are often 'othered', do not fit neatly into diversity tick boxes, and search for an internal and external sense of belonging and rootedness. Through discussions on trauma, race, gender, sexuality, migration, class, disability, housing status, relationship diversity and more we will navigate how staying with these topics are imperative within the therapy room, our own healing process and within a social justice context.
All events offer BSL interpretation
Part 2: The Plurality of Belonging & Homelessness with Alex Iantaffi
Alex will be inviting us to go deep by offering an hour long talk exploring the landscape of liminal identities; starting with their own personal experience of gender, sexuality, home, borders, and culture. Alex will begin by drawing upon their rich lived experience with numerous intersecting parts.
This will weave into thinking about trauma theory, science fiction and relational reflexivity to consider how we work authentically and ethically with our clients in therapy. The talk will be tied together with reflections on clinical practice and the importance of exploring the therapist's self; so as to be more present with our client's material and not become complicit in internalised oppression that might present within the therapeutic relationship. Alex invites us to explore multiple, liminal identities as an interface within the therapeutic relationship.
The final part of the event will invite attendees to reflect in small groups on the talk and consider how these themes are pertinent personally and professionally.
Please note that the first half of the session will be recorded and made freely available to members of Radical Therapist Network. If you would like to join Radical Therapist Network please visit www.radicaltherapistnetwork.com or email for an application pack.
Session Layout (Subject to Change)
17:00-17:10 - Welcome and ground rules
17:10-18:10 - Presentation
18:10-19:00 - Small group reflections & check-out.
Please note
This event will be BSL interpreted.
The first hour of this event will be recorded.
You will receive a 2-hour CPD certificate after attending the event.
The deadline to sign up for this event is Friday 6th November at 9am.
About Alex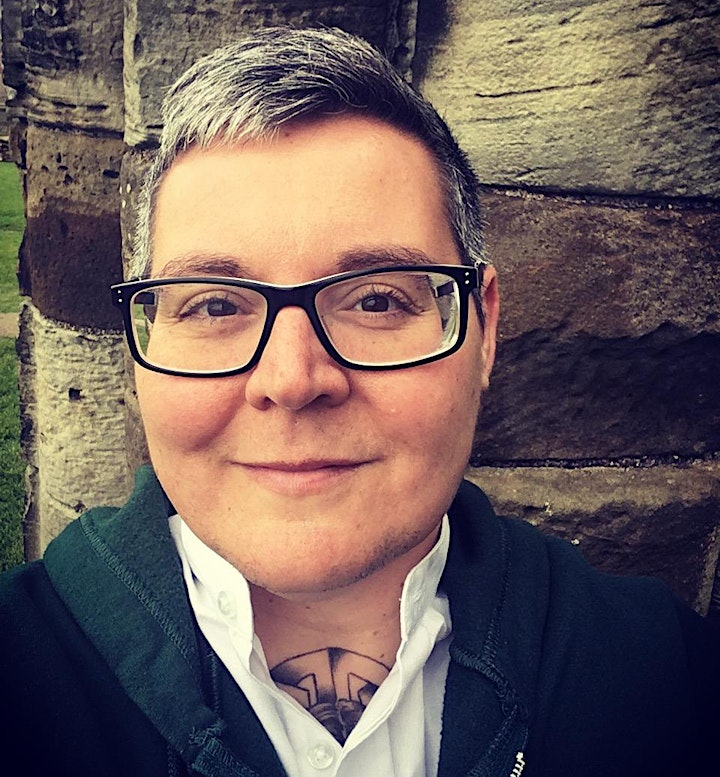 Alex Iantaffi (they/them) PhD, MS, SEP, CST, LMFT is a certified sex therapist, family therapist, Somatic ExperiencingⓇ practitioner, clinical supervisor, author and scholar. They are adjunct faculty at the University of Wisconsin-Stout, chair elect for the Trans and Queer interest network of the American Association for Marriage and Family Therapy, and past Editor-in-Chief for the Journal of Sexual and Relationship Therapy.
They have researched, presented and published extensively on gender, disability, sexuality, relationships, and HIV. Alex is a trans masculine, nonbinary, bi queer, disabled, Italian immigrant who lives on Dakota and Anishinaabe territories, currently known as Minneapolis.
Alex has co-authored the books "How to Understand Your Gender: a practical guide for exploring who you are" and "Life Isn't Binary" with Meg-John Barker (Jessica Kingsley Publishers). Alex has recently published their latest book "Gender Trauma: Healing Cultural, Social, and Historical Gendered Trauma" (JKP). They host the podcast Gender Stories.
You can find out more about Alex at www.alexiantaffi.com or follow them on Twitter @xtaffi
Who is this event for?
This event is open to all members of Radical Therapist Network, as well as to trainee and qualified therapists and counsellors invested in anti-oppressive therapeutic practice.
We use the terms counsellor or psychotherapist to mean people who are licensed professionals; who hold or are working towards a formal qualification in counselling or therapy and are registered with a membership body.
About Radical Therapist Network
Radical Therapist Network is a group of counsellors and psychotherapists dedicated to intersectional and anti-oppressive learning and therapeutic practice. RTN meet regularly to (un)learn, re-frame, heal and re-build ways of working that are fundamentally anti-racist, anti-capitalist and anti-oppressive.
Radical Therapist Network was founded at the beginning of lockdown in response to the continued neglect of marginalised groups by the government, and how their lack of thought, care and actions has disproportionality impacted people of colour, trans people, disabled people and poor people. The initial aims at the time were a call to action to counsellors and psychotherapists as there was a widespread lack of understanding within a mostly white, privileged profession.
RTN have been meeting regularly as a network of professionals who actively want to implement an intersectional, anti-oppressive, anti-racist and anti-capitalist practice within our work, so as not to mirror the systemic and systematic oppression, as well as to come together in solidarity, to (un) learn, grieve, reflect, and be held accountable.
RTN shares resources, skills and expertise, platforms marginalised identities, de-centres whiteness, holds monthly events and role models the redistribution of white assets and holds dedicated spaces for Black therapists and therapists of colour.
Our Values
- We believe in committing to long-term engagement to anti-oppressive practice within the systems we live and work in.
- We believe that a commitment to self education is a foundation of anti-oppressive practice.
- We believe that the personal is political and therefore the political is valid in the therapeutic space.
- We believe in centring the voices and experiences of therapists from marginalised groups.
- We believe in respecting intellectual, spiritual, emotional and physical labour provided by and to members of the network.
- We believe in owning and working through our own feelings that come up within RTN.
- We believe in role modelling accountability and taking ownership of our behaviour and defences as individual therapists.
- We believe in radical self-care, healing and heart-led work.