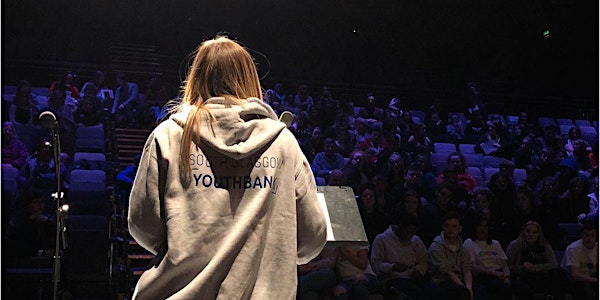 Participatory Budgeting Youth Accelerator Knowledge Sharing Workshop ONLINE
Now Online: Participatory Budgeting (PB) Youth Stakeholders Knowledge Sharing Workshop will focus on sharing stories of Scottish Youth PB.
About this event
NB: Due to Covid-19 this meeting will now happen online.
Originally scheduled as a face to face meeting it will now be held online. Please register your interest so we can capture your contact details and provide updates and invites to the online space. The meeting will take place using ZOOM, and you will be sent full joining instructions by email.
-----------------------------------
We are inviting delegates from Scottish Youth PB programmes to share their learning from doing PB with young people in formal and informal settings with our invited international guests.
The online meeting will kick off with a series of short case studies and Q+A rounds. This accelerated learning session is fast paced and designed to explore innovative features and best practice in youth participation.
Following these knowledge sharing sessions we will work together to create 'Big Picture' Stories. Creating narratives of our collective "Who, What, Where, When, Why" of Youth PB.
-----------------------------------
Participation is limited and by invite only.
This online meeting will be an opportunity to engage with a cross-section of those having leadership roles behind the growth of youth Participatory Budgeting in Scotland.
There will also be up to 30 delegates invited from Poland, Spain, England, Scotland and Northern Ireland connected to the Erasmus+ funded PB Youth Accelerator Programme.
-----------------------------------
Other events in this series:
PB Open Space on Wednesday 22nd April at 10am (UK time)
PB Legislative Theatre on Wednesday 22nd April at 2pm (UK time)
-----------------------------------
Image from South Glasgow YouthBank Big Grant Giveaway
-----------------------------------
More information about the PB Youth Accelerator Project

We know young people wish to be good citizens, as has been seen by the recent climate change school strikes happening across Europe. This project will harness that energy and help make democratic participation a lifelong learning opportunity.
This Erasmus+ funded project will provide opportunities for youth workers, educators and teachers to explore how to implement a participatory budget(PB) processes. We seek to develop capacity and competency towards ensuring the participation of young people in the civic life of a city, a community or a school. It aims to be an innovative project that gives opportunities to experience democracy in action, especially at the local level.
The project consists of 5 partners from 3 countries – Poland, Spain and the United Kingdom. All involved in activities that seek to develop civic participation and who share a particular interest in the empowerment of young people.