Description
We believe the future of membership is participatory - join us to find out why.
Following the successful Future of Membership collaborative innovation processes we undertook in 2016 and 2017 and numerous training sessions thereafter, we are delighted to be running another participatory membership boot camp based on our three key membership principles - purpose, platform and prototype.
Using a combination of theory, case studies and practical tips and tools this boot camp will equip you with ideas to try back at work to help transform your organisation into a more participative, more engaging one that genuinely involves members, whether they are donors, volunteers, activists or members of the public.
We will cover:
Purpose articulation and how to use purpose to lead with your members, not just for them
How to create platforms for engagement, ensuring your members and staff can take an active role
Models for prototyping and ideas generation within your teams and outside them, creating more open processes to involve and engage
Organisations we've worked with so far: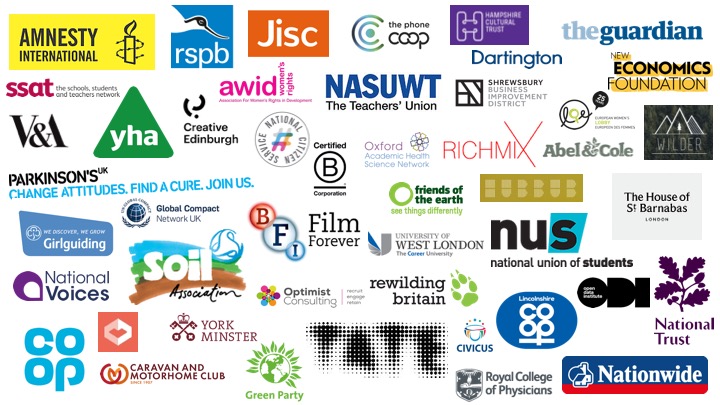 "Having read the Future of Membership report whilst designing our new membership project, I found it incredibly helpful. Then I found attending the Bootcamp was a bit like a finishing school, which enabled me to tweak our project just a few days before launching. So far the interest and uptake has been really encouraging and I don't think our project would have been as strong without this." (Creative Dundee)
"The critical moment for us was realising that this is not about choosing between a transactional focus on benefits on the one hand and altruism on the other, but instead recognising that true value for money has both transactional and emotional components." (TATE)
"The course leaders were very engaging and had some brilliant ideas. The content stimulated a lot of thought around how to engage with members better." (SSAT)
Be part of our Future of Membership community and join us at our next Bootcamp - we look forward to meeting you.
Team NCP