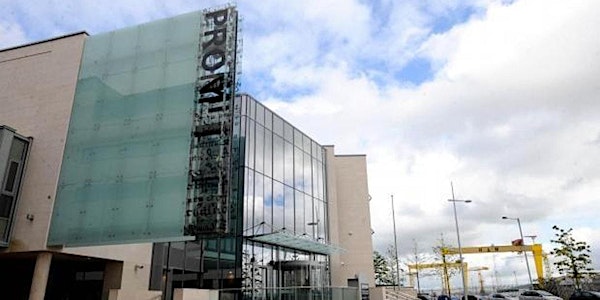 Partition as Paradigm: Power & Legitimacy in the Making of the New Irelands
The Ulster Society of Irish Historical Studies (USIHS) in partnership with PRONI invite you to a presentation by Dr Robert Lynch
About this event
The partition of Ireland between the years 1918 and 1925 was arguably the most significant event in modern Irish history. From the 'Troubles' to Brexit, the division of the island into two antithetical states both embodying incompatible visions of Ireland's past and future has been fundamental in shaping the political, economic, religious and cultural identities which emerged in its aftermath.
Despite this however, as a topic partition sits very much on the periphery of historical scholarship. The recent tendency to view the momentous events which overwhelmed Ireland in the decade which spanned the Great War largely through the prism of nationalist revolution has had the effect of reframing Irish history as a teleological biography of the southern nation state, thus sideling partition and reducing it to a dry and dusty act of administrative chicanery.
This paper seeks to challenge this view by relocating partition at the centre of our understandings of the period. It looks behind the irredentist claims of all governments by examining the way partition was constructed and imagined. Behind the high politics of the period lies a hidden story of millions of people whose lives and identities were being shaped by the elite high politics of London, Dublin and Belfast. Partition was by definition a mass participation event where political decision making was shaped by elections, demonstrations, popular refusal to participate in the new states' institutions and the direct experience of savage acts of violence in defence or opposition to the new settlement.
Partition swept away a vast array of traditional institutions, mentalities and certainties. In seeking to foreground partition, this paper attempts to paint a more nuanced and complex picture of the interaction of nationalism, religion and politics.
Far from the rational conferral of statehood on pre-existing homogeneous populations, partition was instead a series of ill-conceived responses to unpredictable and unprecedented political developments. It was made workable only through repeated short-term modifications to the plan and unspeakable acts of violence, leaving behind embittered minorities and a legacy of acrimony and political instability.
Bio
Dr. Robert Lynch has taught and researched at various universities across Britain and Ireland including Stirling, Oxford, Trinity College Dublin, Warwick and Queen's University Belfast. His research interests are in the History of Ulster in the twentieth century with particular focus on partition and the establishment of Northern Ireland. He has published numerous articles on these subjects in scholarly journals and contributed to edited volumes including the recent anthology The Irish Revolution (Cork, 2017). His books include a study of Irish Republicanism in Ulster, The Northern IRA and the early years of partition, 1920-22 (Dublin, 2006) and The Partition of Ireland, 1912-1925 (Cambridge, 2019). He currently lives and works in Glasgow, Scotland.
This event will take place on Zoom. Sign-up to the event will be open until one hour before the beginning of the event. The zoom link to join will also issue one hour before the event.