Partners for Social Enterprise Friday 22nd September 2017
Description
Partners for Social Enterprise C.I.C.
'Ideas Worth Spreading'
Come along to the Pheasant Inn to hear the latest news, educate yourself and meet other Social Entrepreneurs and Charity Trustees and Managers
Partners for Social Enterprise C.I.C. is delighted to announce that John Pickup from The Pheasant Inn will be our Key Note Speaker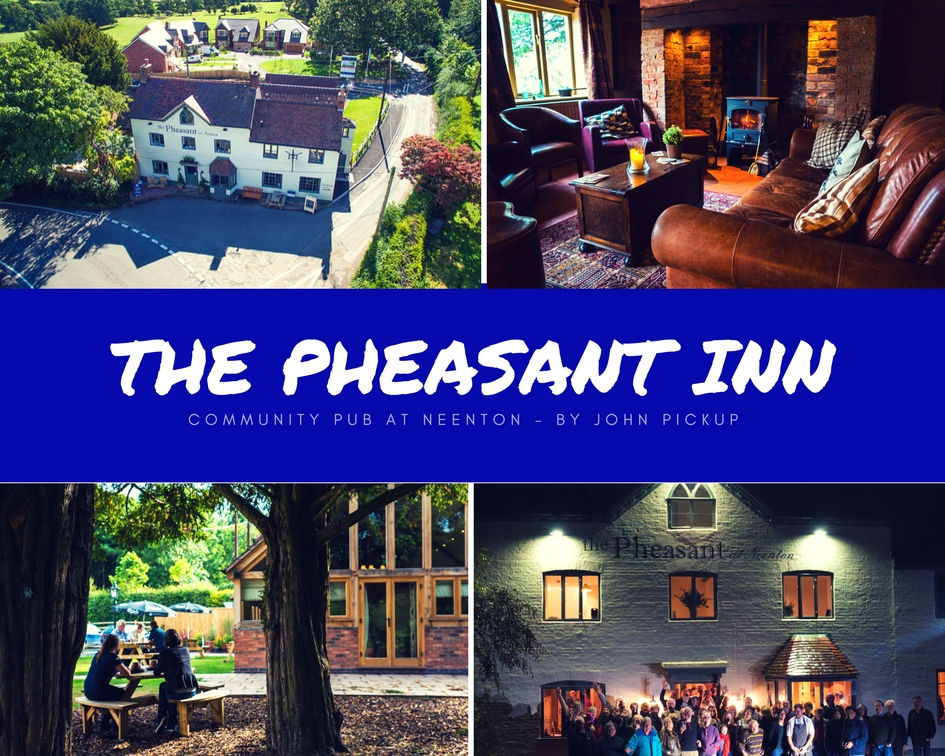 KEYNOTE SPEAKER:
John Pickup - The Pheasant Inn at Neenton
The whole social fabric was under threat. It was a question that if John and the villagers didn't do something about rescuing their local pub, they would have ceased to be a village, they would have become just a collection of houses where people didn't talk to their neighbours

DON'T MISS THIS AMAZING GOOD NEWS STORY - JOHN PICKUP WILL TELL US HOW HE AND THE VILLAGERS RESCUED THEIR LOCAL PUB FROM THE SORRY STATE IT WAS IN AFTER A FIRE AND HOW THEY LOVINGLY RESTORED THE PUB AND REOPENED IT FOR THE BENEFIT OF THE COMMUNITY

Other Agenda Items:
Jean Jarvis MBE - Welcome - Membership update/LEP/Others news

Round the table 1 minute update from attendees

Nicky Kent - Social Enterprise Place update and latest news

Time for chatting with a Social Enterprise Networking Lunch
For more information telephone: Nicky Kent 07866 786142 or Email Nicky at info@socialheartcic.com

If you have already attended two introductory meetings, your membership fee will be due in September 2017
All - £7.00 fee on the door to cover lunch and refreshments - please note that 'no show's' and anyone not providing 48 hours notice of cancellation will be invoiced for the full amount as we have to order food and secure the room whether you attend, or not.
If you have any special diet requirements please contact Nicky info@socialheartcic.com