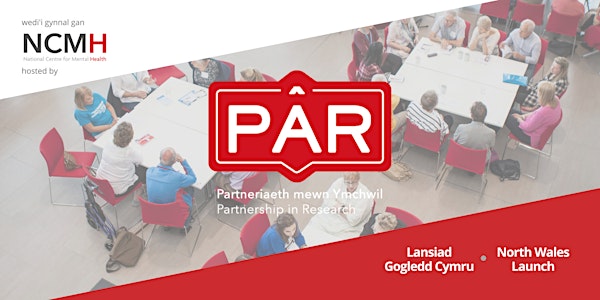 Partnership in Research (PÂR): Involvement in mental health research
Location
Reichel Hall
Ffriddoedd Site
Bangor University
Bangor
LL57 2TW
United Kingdom
Description
Join us in Bangor as we relaunch our public involvement group, Partnership in Research (PÂR).
We're inviting members of the public with experience of mental health problems to join us for the day to find out how they can use their experience to help shape future research in Wales. Equally, we're inviting academics carrying out mental health research to come along and find out how involving the public in developing their research can make it more relevant to our communities and ultimately more successful.
Programme
10.30am - tea, coffee and networking
11.00am - talks by Prof Ian Jones, current PÂR members and an involvement-active researcher
12.00pm - lunch
12.45pm - workshop: what is public involvement?
1.30pm - break
2.00pm - ideas session (small groups)
3.00pm - close
What is PÂR?
Partnership in Research (PÂR) is an initiative which encourages service user and carer involvement in mental health research. It aims to create opportunities for people with experience of mental health problems to be actively involved in mental health research in Wales and for researchers to benefit from the unique perspective of service users and carers.
---
Ymunwch â ni ym Mangor i ail-lansio ein grŵp cynnwys cyhoeddus, Partneriaeth mewn Ymchwil (PÂR).
Rydym yn gwahodd aelodau o'r cyhoedd sydd â phrofiad o broblemau iechyd meddwl i ymuno â ni am y prynhawn i ddarganfod sut y gallant ddefnyddio eu profiad i helpu i lunio ymchwil yn y dyfodol yng Nghymru. Yn yr un modd, rydym yn gwahodd academyddion sy'n cynnal ymchwil iechyd meddwl i ddod i ddarganfod sut mae cynnwys y cyhoedd wrth ddatblygu eu hymchwil yn gwneud e'n fwy perthnasol i'n cymunedau ac yn y pen draw yn fwy llwyddiannus.
Rhaglen
11.30yb - Cofrestru, rhwydweithio a chinio
12.30yp - sgyrsiau gan yr Athro Ian Jones, aelodau PÂR cyfredol ac ymchwilydd sy'n ymwneud â chyfranogiad
1.30yp – gweithdy: beth yw cynnwys y cyhoedd?
2.15yp - egwyl
2.30yp – sesiynau syniadau (small groups)
3.30yp – diwedd