Description
Implementing PassivHaus in your practice: learning from case studies
With climate emergency on many local councils agenda, now is the time more than ever for architects to grapple with low to zero energy housing.
Come and join the RIBA Somerset PassivHaus event presenting a comprehensive insight into implementing PassivHaus in a practice followed by a variety of real case studies. You will hear presentations by experienced RIBA architects and a low energy consultant, all sharing their experience of PassivHaus in their projects.
@ Main flyer picture by Michael Williams RIBA
Event schedule
---
4.45pm Delegate registration
5.00pm Introductions by the RIBA Somerset Branch
Ann-Marie Fallon, Architype
Delivering Passivhaus at scale, challenges and experiences in practice
Ann-Marie will discuss how the application of PassivHaus has evolved in their practice and what challenges have been for different building types – houses to housing and schools. She will look into how to push against the limitations of PassivHaus design and how to get trained and integrate in a medium sized practice.
Ann-Marie Fallon RIBA
Ann-Marie is an Architect and Certified Passivhaus Designer, part of one of the first batch of Certified EU Passivhaus Designers in the UK in 2009. Having gained significant Passivhaus experience in Ireland, Ann-Marie is lead delivery architect for the next phase in the UK's largest Passivhaus development Agar Grove, currently under construction with Hill Partnerships Ltd. She also has also extensive experience in the delivery of the Passivhaus EnerPHit standard in the residential context and is Associate Architect on the first Passivhaus through-school in Machynlleth Wales. She actively participates in practice-led research and development within Architype across other projects. Ann-Marie is a part-time teaching fellow at the University of Bath since 2014. She is also visiting external examiner for Architectural Technology and for the Part 3 Architecture Examination in the Dublin School of Architecture and has a Masters in Environmental Design of Buildings from Cardiff University.
Tomas Gaertner, SE3 Design
Focus on health implications around Passivhaus
Passivhaus is often seen as being synonymous with large amounts of highly processed, petrochemical, high performance insulation and air tightness products, complicated detailing and services strategies. Early adopters focussed too strongly on reducing energy demand and carbon emissions and neglecting the impacts on indoor air quality, humidity and dust levels. Improved research and rising public awareness of the impact from plastics, glues, timber treatments, engineered wood boards and air pollution is causing a shift in priorities. Examples of alternative 'no plastic' Passivhaus designs have already been delivered in the UK, focussing on low-processed, non-petrochemical, natural materials and resulting in improved indoor air quality and health benefits for their occupants.
Using build examples and monitoring data from his own personal career of having been involved with more than 200 Passivhaus dwellings, offices, leisure and education facilities, the speaker will illustrate different approaches to design, detailing, procurement and construction, avoiding highly processed plastics and share the learnings from an architect perspective, how to deliver higher performing, healthier and more profitable buildings for clients.
Tomas Gaertner RIBA
Tomas is a qualified architect and a director of SE3D, a RIBA Chartered, design led practice specialising in human centred, high performance design. He is a certified Passivhaus designer and a certified Building Biologist IBN, one of the most stringent German healthy building performance standards.
********* Short break *********
Picture @Alchemilla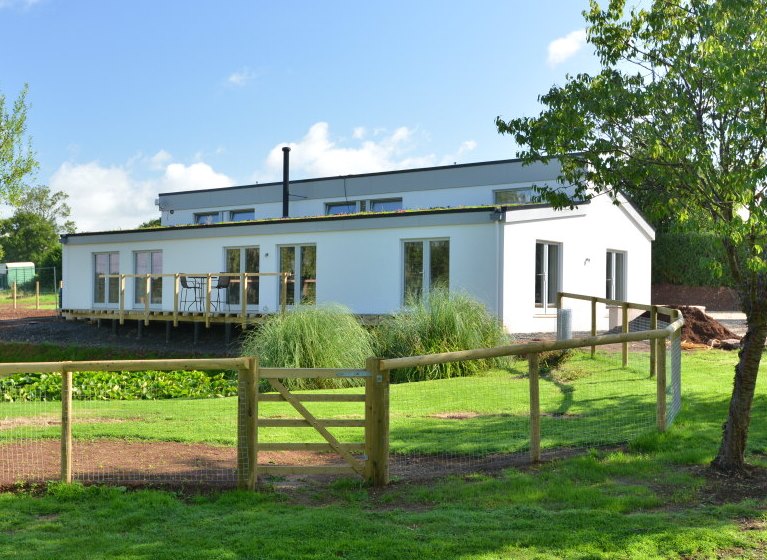 Wiebke Rietz, Alchemilla Architects Ltd
The long road to Passivhaus enlightenment: swapping the woolly jumper for some precision engineering
Using two case studies, the speaker will discuss PH certified offices: the ups and downs of building a PH certified office building in the countryside kennel building for animal shelter: how often are these dogs going to go out through their dog-doors? Wiebke will also describe her experience working on an EnerPhit listed barn conversion refit and how she was up against the conservation brigade but still winning.
Wiebke Rietz RIBA
The practice's work ranges from extensions and refurbishment projects to single houses and small housing estates including listed buildings. The practice focuses on a strong commitment to energy efficient buildings.
Picture @Alchemilla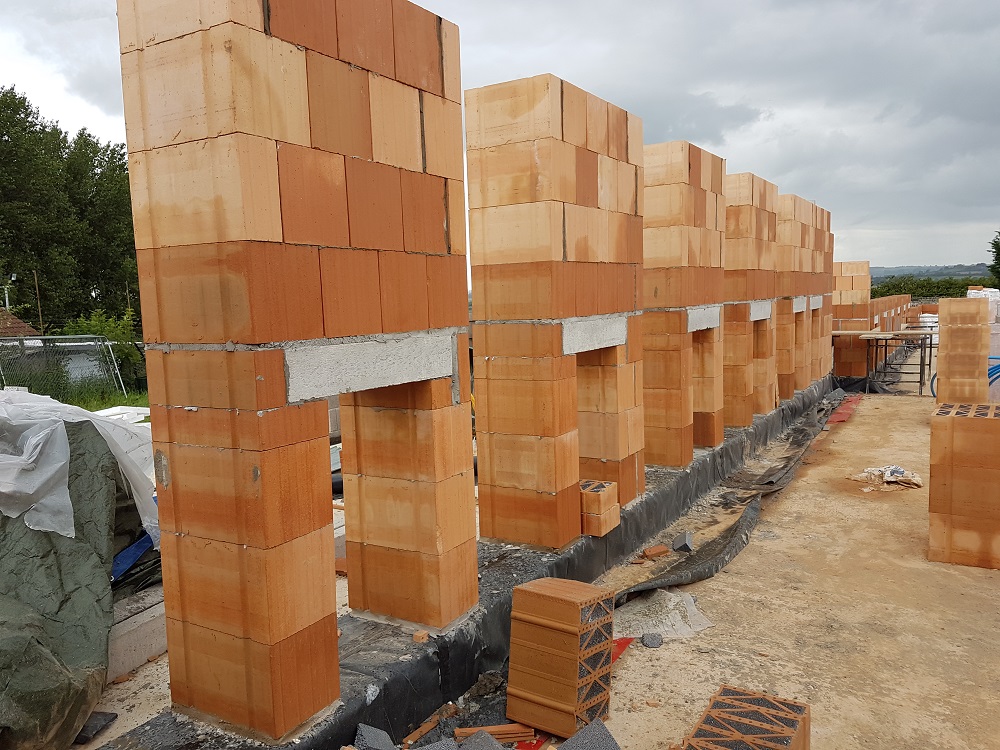 Michael Williams, MJW Architects
The learning curve of my first passive house
Four Oaks in Nailsea was the practice's first Passivhaus in North Somerset. The house replaces an existing bungalow on a site constrained by mature oak trees and poor road access. Starting in 2013 the whole design, planning, tender and construction process took over 4 years. Not only a challenge to detail and manage the air tight construction, but also to make the house affordable and within a tight construction budget. It was a learning curve for us, the client and the builder (to be featured in Build It magazine as a shortlisted Best Eco Home).
Michael Williams RIBA
Michael has 30 years' experience working for both large and small practices in London, Bristol and Bath. He moved to Somerset, converted a chapel and set up MJW Architects in 2000. Whilst based in a rural location the practice has completed over 400 projects throughout the South West, London and Ireland which range from small residential extensions to bespoke houses, community and minor commercial work. He is an active member of the RIBA Sole Practitioner and Micro Practice Group and the Sustainability Expert Judge on the jury for the RIBA South West and Wessex Regional Awards. Michael is also a member of the Green Register of Construction Professionals. Whilst an advocate of sustainable and Passivhaus design, clients have been a challenge to think likewise.
Picture @Alchemilla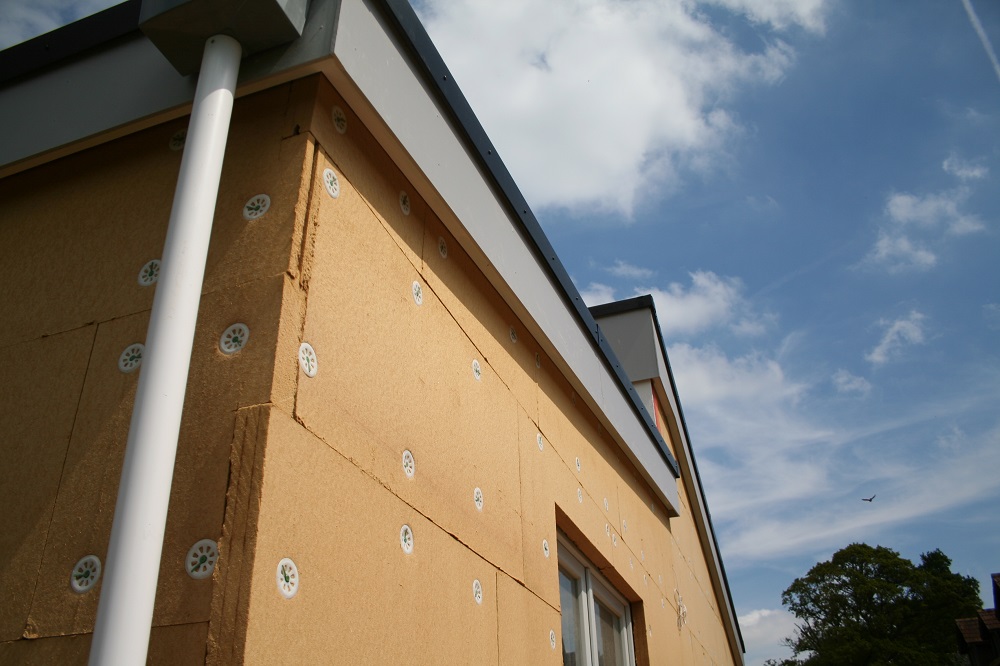 Laura Meehan, Low Energy Consultant, M Sustainability Keep it simple: how did PassivHaus inspire non-PassivHaus buildings to increase energy efficiency and reduce carbon emissions
Laura will round up the event describing her experience as low energy consultant covering:
• How elements of PassivHaus can be used as examples of what can be achieved
• How different measures can be used cohesively to produce a low energy building
• How Building Regulation Part L has been informed by Passivhaus strategies.
Laura Meehan
Laura is qualified in Code for Sustainable Homes, BREEAM Domestic refurbishment, BREEAM Accredited Professional, On-Construction Domestic Energy Assessor, BREEAM Retail, Industrial and offices, BREEAM Multi-Residential. She has a Master's Degree in Advanced Environmental and Energy Studies. She started out on a range of domestic assessments and projects for Housing Associations before developing her skills to approach energy assessments, innovative domestic refurbishment before moving into a range of different non-domestic buildings. She enjoys working with local energy groups, and community liaisons and has been involved with Bristol Energy Network and Easton Energy Group.
6.35pm Drinks reception
7.30pm End and departure
BOOKING DEADLINE: 24 April 2019