PASt Explorers: Finds recording in the local community

Monday, 23 November 2015 from 10:00 to 16:30 (GMT)
Event Details
The Portable Antiquities Scheme's 2015 conference celebrates the launch of PASt Explorers, the Scheme's five year Heritage Lottery Funded project to recruit and train volunteers from local communities, increasing the capacity of the PAS to record archaeological objects found by members of the public.
This conference aims to illustrate how volunteers have contributed to archaeological knowledge, and asks how we can better demonstrate the impact and celebrate the value of involving volunteers in archaeology on individuals and society as well as understanding our shared past.
Refreshments (tea/coffee) will be provided free of charge. Lunch can be purchased from one of a selection of restaurants and cafés in and around the British Museum. The conference takes place in the BP lecture theatre at the British Museum on Monday 23rd November 2015. Admission to the conference is free but advance booking is essential.
Online registration closes at 12:00 noon on Friday 20th November 2015.
Here is the programme:
Time

Topic

Speaker/Chair

10:00-10:25

Registration

10.25-10.30

Introduction

Sam Moorhead
National Finds Adviser

10:30-10.50

The Development & Delivery of the PASt Explorers project

Claire Costin
PASt Explorers Project Manager

Clemency Cooper
PASt Explorers Outreach Officer

10.50-11.10

FLO Experience of working with Volunteers in Sussex

Stephanie Smith
FLO for Sussex

Garry Crace
FLA for Norfolk

11.10-11.40

Break

11.40-12.00

The Volunteer Experience: In House Volunteering

Jack Coulthard
Volunteer in West Yorkshire

Julie Shoemark
Volunteer in Wiltshire

12.00-12.20

The Volunteer Experience: Remote Volunteering

Margaret Broomfield
Volunteer in Surrey

Tom Redmayne
Volunteer in Lincolnshire

12.20-12.50

Morning Panel Discussion

Helen Geake
PASt Explorers Project Officer

12.50-13.50

Lunch

13.50–14.20

The other Battle of Bosworth: the discovery, recovery & recording of an important new Roman site in Leicestershire

Wendy Scott
FLO for Leicestershire & Rutland

14:20-14:50

Recording for Research: How PAS finds help us to rewrite history

Sam Moorhead
National Finds Adviser

14.50-15.20

Break

15.20-15.40

The Impact of Heritage Lottery Funded Community Archaeology Projects

Sara Crofts
Head of Historic Environment

15.40-16.00

The British Museum's Community Partnerships

Laura Phillips
Head of Community Partnerships

16.00-16.30

Afternoon Panel Discussion

Rob Webley
PASt Explorers Project Officer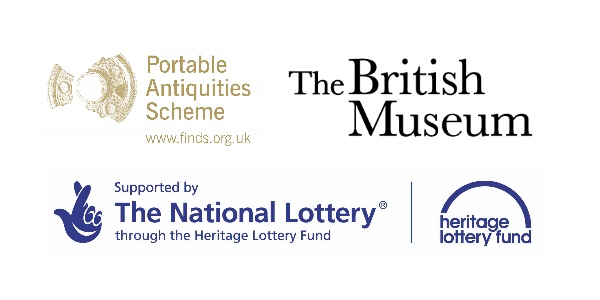 When & Where

The British Museum
Great Russell Street
WC1B 3DG London
United Kingdom


Monday, 23 November 2015 from 10:00 to 16:30 (GMT)
Add to my calendar
Organiser
The Portable Antiquities Scheme (PAS) is a partnership project to record archaeological objects found by members of the public whilst out metal-detecting, walking, gardening or going about their daily work in England and Wales. These finds are often from areas otherwise unlikely to be investigated by professional archaeologists, thus bringing to light new sites and those that are little known.
Over a million objects have now been recorded by the PAS since 1997 at https://finds.org.uk/database. This data is incredibly useful to archaeologists, allowing them not only to understand better the historic landscape, but also how people worked and lived in the past.