About this Event
Pawfessor Jacques has invited some of his furry friends for a visit!!!
The Law Peer Supporters and the School of Law are very excited to announce that we will be hosting Pets As Therapy on 11th December 2019 from 2:00pm-3:30pm.
It is important to us that all School of Law students (and staff) make time to relax and have fun around their university commitments, so we are offering 20 minute slots to come and play with, stroke, and find comfort in some friendly therapy dogs.
(Please understand that entry to this event is NOT available on the door, and that the only way to acquire a space is to book a slot here. We anticipate this to be a popular event, so for this reason we must insist that only one slot may be booked per student. Names will be monitored upon entry. This event is for students of the School of Law ONLY.)
The visiting doggos:-
MARGAUX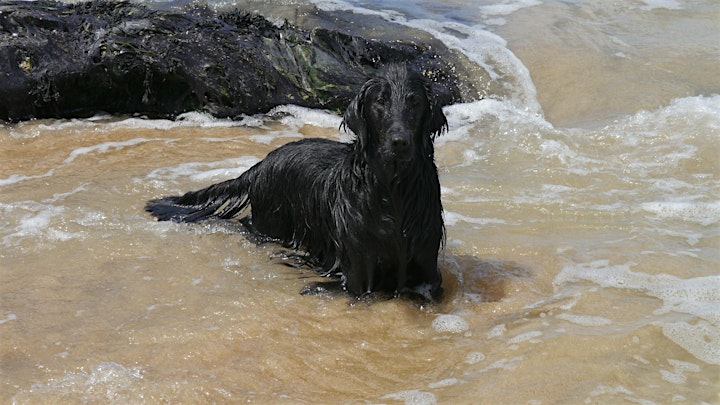 "Margaux is a 4 year old Flatcoated Retriever who was 'recycled' by us when she was 8 months old as the previous owners could not cope with this boisterous youngster. She has been with us for 3 years and is now a PAT Dog. She was not originally called Margaux but as all our dogs have been called after wines, she was renamed but quickly became 'Manic Margaux'.
Despite her sad beginnings when she seemed to spend much of her life in her crate, she has responded well to training and soon gained her Kennel Club Good Citizen Dog Scheme awards in all three levels of Bronze, Silver & Gold.
As you can see, she loves being in the water and sometimes the only way to get her out is to walk off and pretend to be going home!"
ROLLO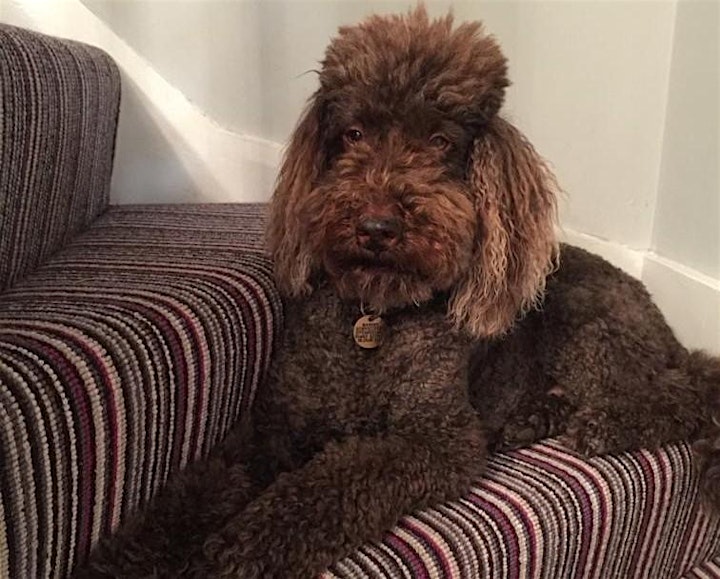 "Rollo is very friendly and loves being made a fuss of! He is extremely gentle with both adults and children and as he doesn't shed he is an excellent dog for anyone with allergies to pet hair to stroke.
We are looking forward to meeting you all on December 11th."
CAIBO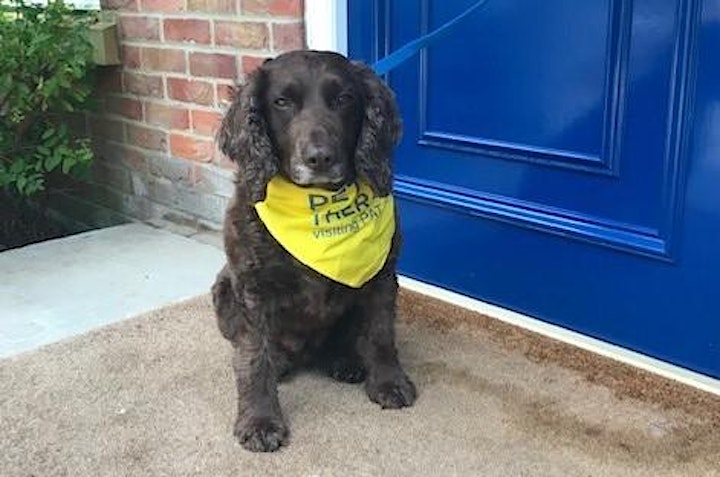 "My dog is called Caibo which is short for Maracaibo 65%! This name was chosen as my husband is in the chocolate industry and this is his favourite chocolate imported from Switzerland but grown in Costa Rica!
Caibo is 5 years old and has his own Instagram account @caibo_the_chocolate_dog
He is very inquisitive but calm and good natured. Loves having a fuss made of him."
WINNIE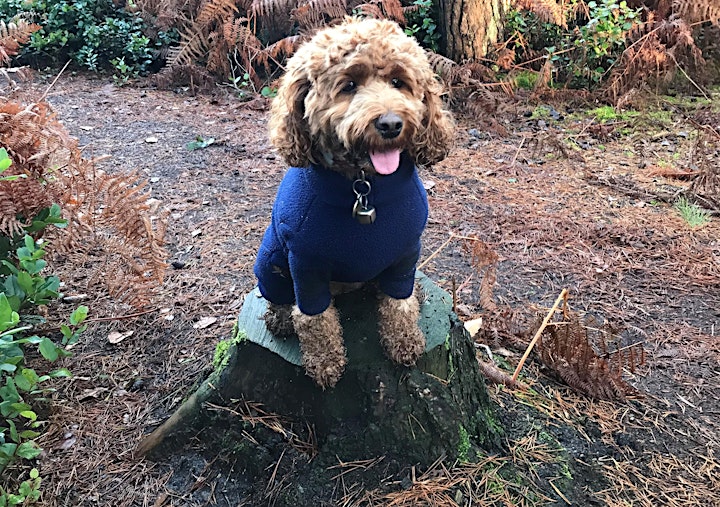 "May I introduce you to Winnie. She is a four year old Cockapoo and is extremely friendly and gentle.
She visits a care home on a weekly basis and the elderly residents adore her.
Two of the residents, who are 82 and 102, even save some of their breakfast for her . How can I refuse them? They do think it's funny when I give Winnie carrot as a treat, which she munches away in an endearing fashion.
She is a little poser and loves having her photo taken. "
JACK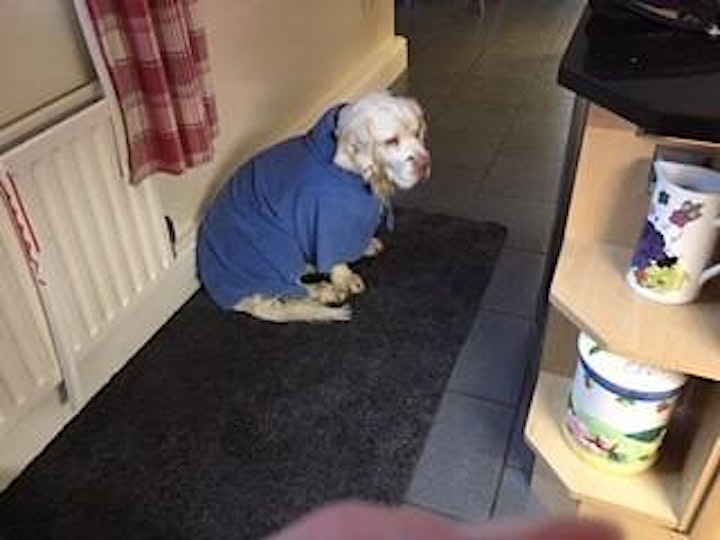 "Jack is a six year old Clumber Spaniel who has been a Pets As Therapy dog for nearly 5 years now. He visits 3 Care Homes for the elderly and dementia cases and also a Day Centre. He is very laid back and does not mind being touched. When we have visited the University in the past, if anyone sits on the floor, he does his best to sit on their knee, he does love cuddles. Jack is very playful and has an obsession with tennis balls. He can carry 2 sometimes 3 at a time. He goes to general obedience training classes, but I am sure he just wants to go to play with the other dogs. My husband maintains that his private education is NOT working!!"
ROSIE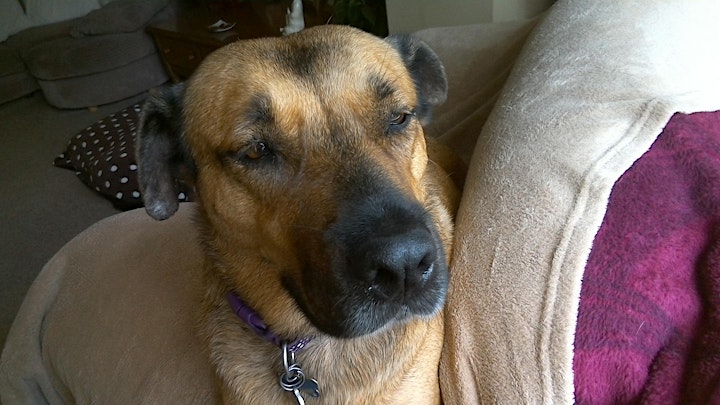 "Rosie is seven years old rescue and I have had her almost four years. She is a mixed breed, Rottweiler/Boxer and extremely friendly and gentle and loves lots of fussing and cuddling. We go for lots of long walks and I take her to various dog friendly garden centres and coffee shops. She loves playing with her toys and chewing doggy treats!!! Sometimes burying them in the garden!!!
We visit three nursing homes, one hospice and two schools for children with various learning disabilities and Rosie thoroughly enjoys each visit."
SKADI
"Skådi is a four year old Springer x Lab. She has been supporting autistic adults in groups and in 1:1 sessions through regular work with Surrey & Borders NHS Foundation Trust. She is a member of the Neurodevelopmental Team and even has her own official Trust ID badge.
Skådi is also a working gun dog and loves nothing more than taking her place amongst the beating line and flushing game. She has also been trained to intervene in self-harming behaviours. She can carry out basic service tasks such as removing socks, picking up dropped items and emptying the washing machine. However, after a few items the lure of a freshly washed sock is just too much and she must have a quick, triumphant 'zoom' before placing it in the washing basket.
Skådi was born in Tini's kitchen and simply refused to leave; she had picked her human long before her human realised she had been chosen!"
SPICE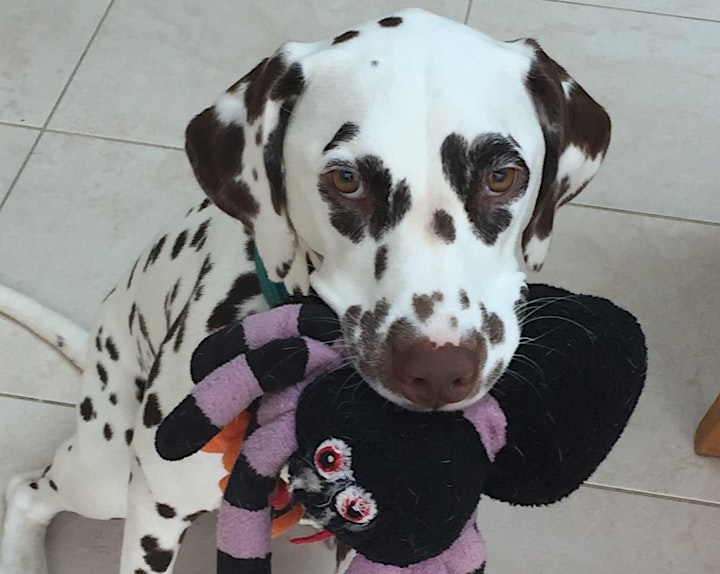 " This is Spice, she is a 4 year old liver spotted Dalmatian bitch and is probably the newest PAT dog recruit. She is a complete clown and has just started going into Gosden House SEN school where of course she is super popular. She does like to lick as she's not keen on having her head touched, so I ask everyone to stroke her back or her chest and she loves that! Dalmatians were bred as carriage dogs to run alongside the carriages ( Road Coaches -think Poldark) and scare the highwaymen away. So they are obsessed with running next to wheels. I take Spice along the canal paths and she just loves it. She is looking forward to meeting everyone soon!"
LEMMY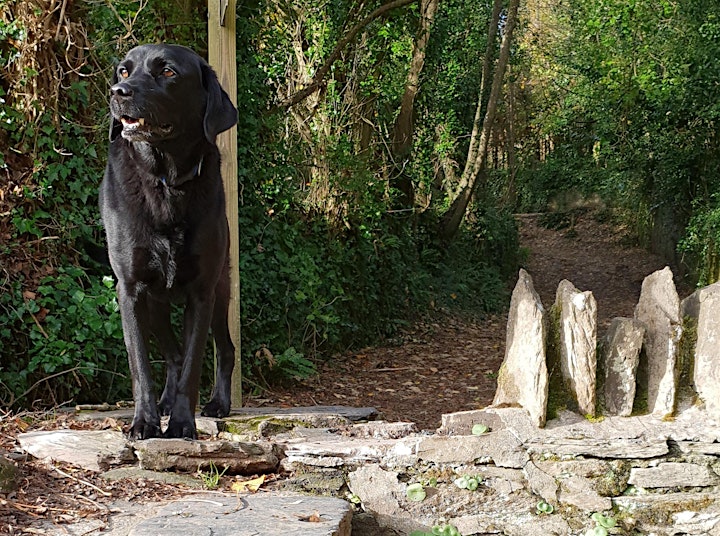 "My dog is called Lemmy - he's named after the lead singer of Motorhead and bizarrely the lead singer died on Lemmy's birthday a couple of years ago.
He's a black Labrador retriever and he's almost 8
He's been a Pat dog since he was 10 months old, he's one of the loveliest, calm, adoring dogs you'll meet and he collects fans wherever he goes. At the National Dog show, we had queues of Japanese tourists wanting to have a selfie with him, they love black labs apparently!
Our main Pat role is at a local primary school where the children read to him.
He greets everyone who visits us with a cuddly toy in his mouth!"
CLEO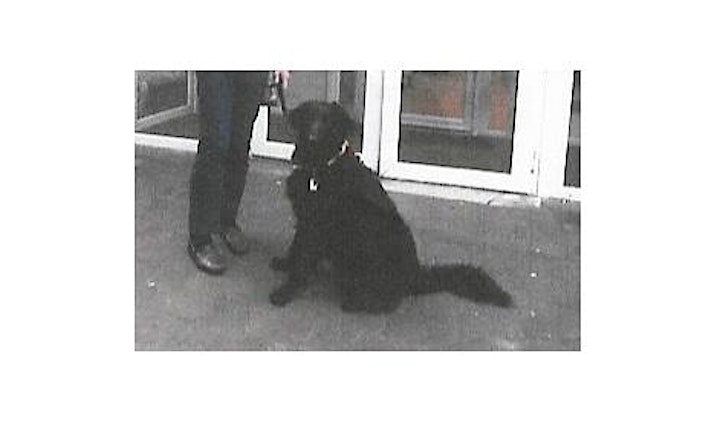 "Cleo is a retriever/poodle cross. She loves walks - we do many miles each week. She also loves sitting quietly by my side and being stroked, but she can also be playful! She loves people and food!"