Event Information
Location
MetFilm School
Ealing Green
London
W5 5EP
United Kingdom
UK Film Premiere & Workshop - An essential event for all singers and or voice users that have questions around optimal breathing
About this event
Are you a singer, actor or professional voice user wanting to know more about breathing, bodywork and voice? If so this Film Premiere and workshop answer lots of the questions voice users have around breathing & voice.
The day is split into two sessions:
11-1 pm - 90 minute UK Premiere of the Film, plus practical workshop of the work, MDH Breathing Coordination.
2- 6pm Interactive Workshop on MHD Breathing Coordination with practical application - Suitable for all voice users. ( Please wear loose, comfortable clothes )
Please note: (All members attending the afternoon must also attend the morning)
*There will be a short break between sessions where members will be welcome to join us for a short break for lunch and chat over coffee.
About the Film:
International Vocal Coach Robin de Haas and the respiratory coordination method he practices are at the heart of "Robin des voix", a documentary film by Frédéric Gonseth and Catherine Azad which will be Premiered on April 9 in London.
"This child will never be able to speak completely normally, much less sing!" The diagnosis of the paediatrician at the birth of Robin de Haas. He has a severe malformation of the palate. Thirty years later, he is a singing teacher, voice "repairer" and inventor of a respiratory coordination technique that is spreading throughout the world.
The documentary "Robin des voix" retraces the astonishing journey of Robin de Haas, the diagnosis of a cleft palate at birth having imposed on him years of rehabilitation to be able to speak intelligibly.
Before this film, Robin de Haas had never mentioned his disability. For him, it was a total taboo. He feared that his work would only be seen through the prism of pity. After getting recognition for his research work, he changed his stance: "I realized that talking about it could potentially help people. That's what convinced me to agree to make this documentary.
Helping people is an activity that he practices on a daily basis by giving courses in respiratory coordination, which he defines as a simple principle of distribution of effort. "In our rib cage, we have a good hundred joints, he explains. Without realizing it, we use a lot of one part but we completely forget another".
This technique therefore seeks to identify the unused parts in each person to learn how to reuse them. "It amounts to giving back to the body this wealth which is legitimately its own, he specifies. In the same way as Robin Hood who gives back to the poor a wealth which should belong to them". Hence the title of the film.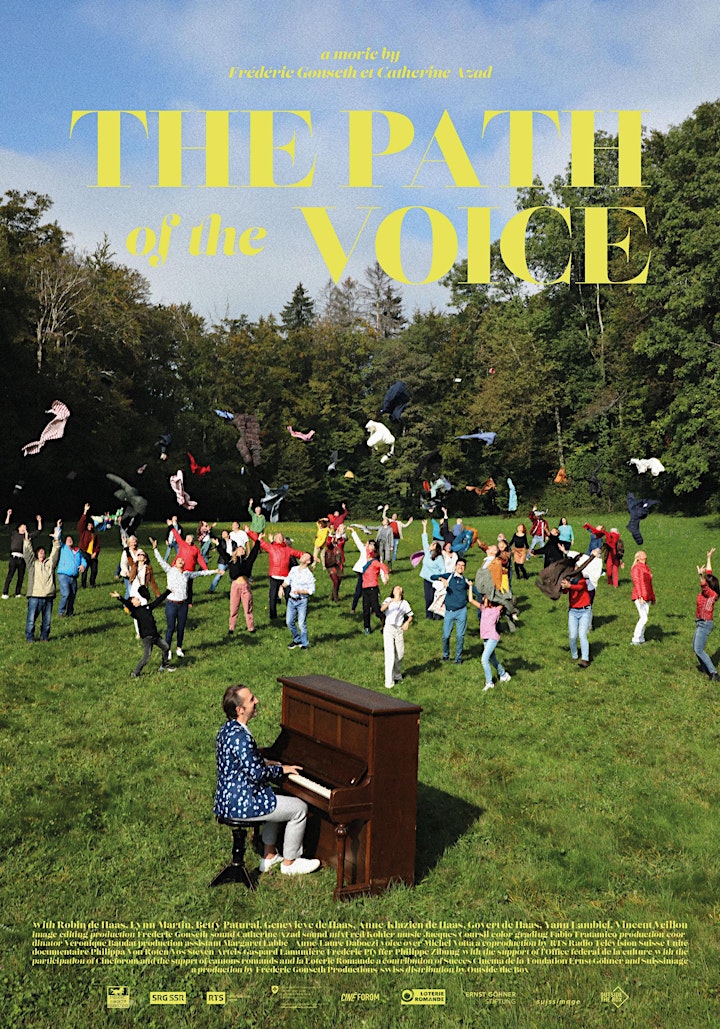 Date and time
Location
MetFilm School
Ealing Green
London
W5 5EP
United Kingdom
Refund policy