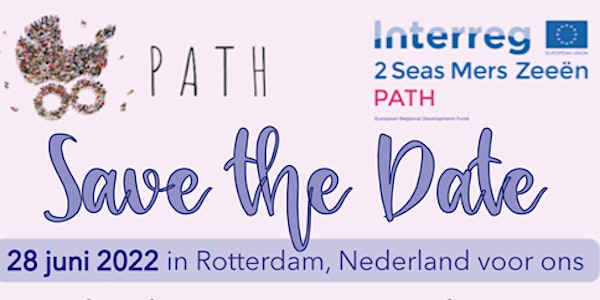 PATH: Prepared parenting, the new normal (evening networking)
Location
PATH-Huis
293 Groene Tuin
3078 KG Rotterdam
Netherlands
A cross-border sharing of best practice in the field of perinatal mental health, with a focus on prepared parenting!
About this event
🇳🇱 Mini-symposium waarin alle partners in PATH uit België, Frankrijk, Engeland en Nederland hun best practices (informatie, trainingen en tools) op het gebied van geboortezorg en behoud van mentale balans, delen.
Voorbereid Ouderschap het nieuwe NORMAAL voor mentale balans! Deel met collega's
Datum en tijd: Dinsdag 28 juni 2022, 18:00 – 22 uur
🇫🇷 Mini-symposium au cours duquel tous les partenaires de PATH de Belgique, de France, d'Angleterre et des Pays-Bas partagent leurs meilleures pratiques (informations, formations et outils) dans le domaine des soins à la naissance et du maintien de l'équilibre mental.
La parentalité préparée pour l'équilibre mental ! Partagez avec vos collègues
Date et heure : mardi 28 juin 2022, 18h00 – 22h00
🇬🇧 Mini-symposium during which all PATH partners from Belgium, France, England and the Netherlands share their best practices (information, training and tools) in the field of birth care and maintenance mental balance.
Parenthood prepared, the new normal for mental balance! Share with your colleagues
Date and time: Tuesday, June 28, 2022, 6:00 p.m. – 10:00 p.m.