Pathology-themed Virtual Pub Quiz for medical/ biomedical undergraduates
If you're studying medicine or biomedical science get a team together for our virtual pathology pub quiz - lots of prizes to be won!
About this event
Discover the fascinating world of pathology and join in with our 'Pub Quiz', from the comfort of your own home.
Teams of up to six undergraduates studying medicine or biomedical science are invited to join in our National Pathology Week online quiz event.
With a range of questions gathered from RCPath members who work in 16 different specialty areas, the event gives you the chance to test your knowledge of disease prevention, diagnosis and treatment.
Even if you're in the early stage of your degree, there'll be questions to suit all levels of background knowledge, including a picture round and a pathology-themed music round.
Points mean prizes!
The team with the highest score will win a £100 voucher for a popular online retailer to share. There will also be a £30 Deliveroo voucher for the most creative team name.
To put a team forward for this event, all team members will need to register individually but make sure you all agree on a team name in advance, as you'll be asked for this when you register.
Note this event will be held on Zoom Meeting - a link will be sent to team members shortly before the event. Team members will be responsible for communicating with each other during the quiz (via WhatsApp etc. if not in the same location) as we are not using break-out rooms.
If you have questions about this event email the public engagement team at: publicengagement@rcpath.org.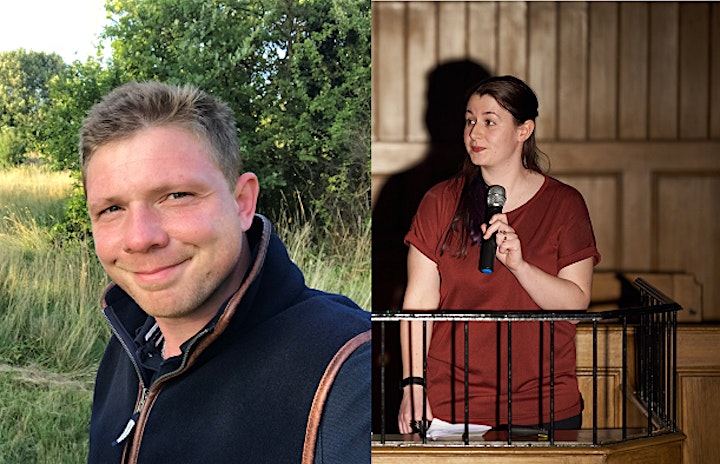 We're delighted to introduce your hosts for this year's Virtual Pathology Pub Quiz, healthcare scientist and stand-up comedian, Kip Heath and neuropathology trainee and Academic Clinical Lecturer, Dr Matthew Clarke. Read their biographies.
Organiser of Pathology-themed Virtual Pub Quiz for medical/ biomedical undergraduates
The Royal College of Pathologists is a charity with over 11,000 members worldwide, which include those from cellular pathology, haematology, clinical biochemistry and medical microbiology. Although some pathologists work in laboratories, many work directly with patients in hospitals and the community. Together they are involved in over 70% of all diagnoses, as well as playing an important role in disease prevention, treatment and monitoring.