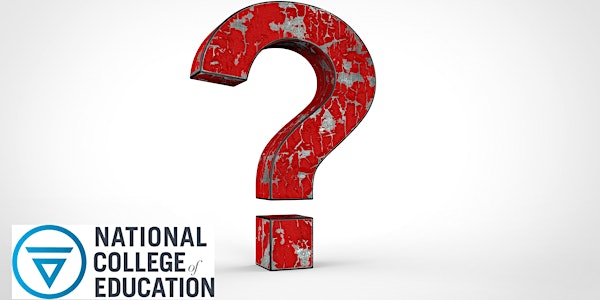 Pathway to Success: Everything you need to know to secure your application
This free drop-in session provide NCE applicants with every thing they need to know
About this event
This session provides information to these who are looking to apply for one of our NCE leadership apprenticeship, starting in September 2022.
If you need help with any aspect of the applications process - we can help
If you're not sure if you can apply - we can advise
..or if you need someone to talk to about being brave enough to apply - we here to support you!
Our CPD programmes are designed so all staff in the sector can access the right qualification so you to reach your professional aspirations and ambitions.
The sorts of things we can cover:
How your personal tutor/mentor will support you
Explore the benefits of joining one of below specialist cohorts
What is off-the-job training - Myth v Fact
Gaining support of your Line Manager
Funding for your programme
What it's like to be an NCE learner in our ever-growing community
The session will be hosted by Gareth Alcott.
If you can't make it look at our other sessions running on:
Wednesday 6th July at 5pm
Thursday 14th July at 6pm
Tuesday 19th July at 5pm
...and if you can't make any of these, please contact Gareth Alcott, gareth.alcott@nationaleducation.college or phone 0208 221 9089.
We're here to help...be brave...register today!