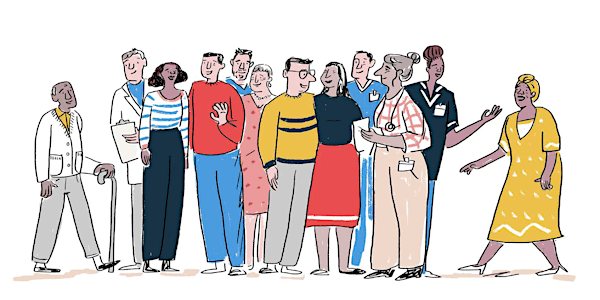 Patient and Public Involvement Webinar: Qualitative Research
This webinar will provide an introduction to qualitative research in healthcare for patient and public involvement volunteers.
About this event
Dr Nikki Newhouse is a postdoctoral researcher in the Nuffield Department of Primary Care Health Sciences at the University of Oxford, where she works as a qualitative methodologist alongside a diverse multidisciplinary team drawn from the clinical trials, engineering, health psychology, human factors and medical communities. Her primary research interest is in human-computer interaction, in particular the development, evaluation and implementation of complex digital interventions to support physical and psychological wellbeing across the lifespan. She uses qualitative and participatory design methods to explore how and why people use (and don't use) technology 'in the wild'.
In this presentation, Nikki will talk about what qualitative research is (and isn't!) and why it matters for healthcare; she will use examples from her experience to illustrate how we might go about designing good qualitative studies with clear research questions, focusing on best practice in data collection, analysis and presentation.
The webinar is organised by a collaboration of Oxford-based organisations that work together to support patient, carer and public involvement in health research. If you would like to find out more about patient and public involvement, and how you can get involved in health research please follow the links below.
Or you can contact us on: oxfordppitraining@gmail.com