Patient Care Coordinator - Patient Centred Sales -BEST CHOICES (November 20...
Sales Have Ended
Ticket sales have ended
I am sorry this event is now closed for on-line ticket sales, to check if off-line tickets are still available, please call 07989 757 884 or e mail Jane@IODB.co.uk
Sales Have Ended
Ticket sales have ended
I am sorry this event is now closed for on-line ticket sales, to check if off-line tickets are still available, please call 07989 757 884 or e mail Jane@IODB.co.uk
Description
This event is only for Patient Care Co-ordinators, nurses and managers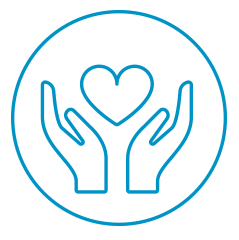 "It's amazing. I would 100% advise you to go on this course. I thought at the start that it was all aimed at "money grabbing" but doing the course has changed my views completely WOW!!!"
Aimee Macauley, Dental Nurse
Patient centred sales – BEST CHOICES the next step in your dental career
Do you:
Want to get more involved in delivering patient care?

Do you have skills that you think are not being utilised?

Do your patients find it easier to talk to you than the dentist?

Get frustrated when patients "Think about it"?

Feel disappointed when your patients choose the cheapest rather than the best?

Notice patients are confused by all the different treatment options.

Get upset when patients are unhappy and complain about your dentist or practice?

Want to do more interesting and rewarding dentistry?

Want your practice to be less reliant on the NHS UDA treadmill and do more private work?

Want the practice to attract more of the patients you like to treat?

Want to work more effectively with your dentist and team members?

Career progression and increased salary?
Do you want:
More recognition and responsibility?

You patients to understand treatments better?

Less stress associated with the NHS?

Fewer patients who receive better treatment?

More interesting and rewarding dentistry?

To improve your employability and job prospects?
Now is your chance
Patient Centred Sales BEST CHOICES is a unique 2-day training programme that will show you a simple communication framework that enhance your career and enable you to earn more money by putting your patients first
"Patient Centred Sales BEST CHOICES, is a unique and essential dental communication skills masterclass for the whole team"
What you will learn
Ways deep trust, rapport and lasting relationships with your patients in less than 60 seconds.

Techniques to build your confidence

Non- intrusive questions that create profitable opportunities

How to discover your patient's motivation for treatment

Questions that deepen patients understanding, commitment and consent

How to present your treatment plans so that you will get a "YES"

Ways to overcome patient objections every-time

The confidence to ask for patient testimonials and referrals

How to put your prices up and increase treatment plan conversions

How to build a reservoir of future patients and treatment plans

How to stay compliant with the GDC and CQC

How to work more effectively with your dentist and other team members.
"Go and do it! It will guide you through how to talk to your patients and understand them be able to present treatment options suitable for them and learn how to overcome their objections."
Practice Manger Glasgow
This unique 2-day workshop has been designed specifically for patient care coordinators, nurses, receptionists and managers.
Key features of this training
Follow-up interactive webinars

½ price additional DCP places

0% interest staged payments available on request

Highly interactive workshop

Experiential, rapid learning techniques

Content that can be easily implemented immediately

Course developed by a tutor who is also an experience dentist and practice owner

Content delivered in an engaging and easy to remember format using the framework BEST CHOICES

Engaging and knowledgeable tutor

Ample opportunity for Q&A

Detailed manual

Opportunity to think and discuss the content

Increased confidence and teamwork

Unique workshop designed for you.
If you would like to spread your investment, Staged payments are available on request- Please call 07989 757 884 for details.
Lunch and refreshments provided.
"I found it extremely beneficial from a managing of staff perspective - it will allow me to better understand how they can help the business grow. I would strongly recommend all of my clinicians attend! I LOVED IT DELIVERY WAS EXCELLENT!!!"
Grant Maxwell, Practice Manager, Glasgow

About your trainer
Your trainer and coach, Dr Jane Lelean, is the only dentist in Europe who has been accredited by the International coach federation as a Professional Certified Coach. Jane Currently works with Dentists and other entrepreneurs in UK, Europe and as far away as USA and Australia, helping them achieve more patients, more money, more time, a significantly better quality of life and achieving results in 3-6 months. Jane has a unique blend of experience and expertise combining her roles as a dentist, practice owner, commercial experience and coach.
"Jane, You are a pretty Yoda full of wisdom" A Wilkinson, Buckinghamshire
How would it be?
If you knew a simple fool-proof way to convert higher value treatment plans?

If you had a simple easy to remember framework for patient consultations and treatment plan presentations.

If you knew a predicable way that your patients were asking for higher value treatment?

If you knew how to create a steady stream of patients to your practice that loved what you do, they stay with the practice for a lifetime?

You could spend your days doing the dentistry you loved?
"It was brilliant you must come"
The Institute of Dental Business does enable you to fulfil your potential and this Patient Centred Sales – BEST CHOICES is your first step to learn how.
What this course gives you
Patient Centred Sales -BEST CHOICES is a unique two-day workshop styled training delivered by one of the UK's leading Dental Business coaches, that simply and ingeniously gives you a step by step process that helps your patient choose the best treatment for them and say "Yes".

This course has a limited number of delegates because we want to ensure that you get individual attention, and all your questions answered.

Hands on experience and an opportunity to practice and hone your skills before you return to practice.

Confidence to find out and deliver what your patients want

A simple easy to remember and follow template.

Peace of mind that you are 100% NHS, CQC and GDC compliant

A fantastic experience that unites the whole team

New ideas, tips, tools and techniques that are simple to remember and use.

Follow up webinars.
"Brilliant, engaging course - well worth the money. Jane has a brilliant and unique coaching style which has made the two days and the content very memorable."
Karla Stewart,
Do please share the details of Patient Centred Sales with your friends and colleagues, and recommend they join you on the programme now. Thank you.
What is included in your training?
The Patient Centred Sales- BEST CHOICES and its simple steps will help you make your good practice great.
New and more effective ways to take your patient's history

Elegant ways to discover what is important to your patients

Fool-proof ways to identify and overcomes your patient's blocks to treatment

Compelling ways to present your treatment plans

Relaxed ways to secure commitment

Delicious lunch and refreshments

Monthly follow-up webinars
The main themes are
What is a patient care coordinator?

What is patient centred selling?

Elegant effective history taking

Discovering what are your patients wants and needs?

Compelling treatment plan presentations

Preventing and overcoming objections

Dealing with the question of price

Dealing with "Is this available in the NHS?"

How to build your patient list
"Jane knows her subject and is very inspiring"
What will the difference be when I get back to practice?
You will feel more fulfilled

You will be able to engage with your patients more effectively

Increased job satisfaction and career progression.
For your practice and team
Your patients will ask for higher value treatment

You will be able to offer higher quality options

You will be able to earn more money

You will be able to offer more private treatment

Your team will be able to sell more on your behalf

You will have tips and tools that you can implement immediately.

You will be able to attract the right patients.

You will have a more committed and motivated team

You will be able to take more time off and have e a better quality of life.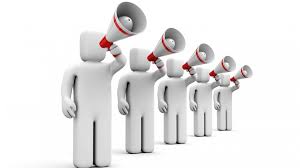 What people like you have said after this workshop
"Wonderful insight into the Private world of dentistry and how to deal with problems. I'll now be able to be confident in selling Private vs NHS."
Sejal Patel, Head Nurse, Croxley Green
"When I first saw your emails, I thought 'Here we go, not another one!' How I was so wrong. Book her now, you can't afford not to. Jane is definitely one not to miss. She will change your practice positively without doubt."
Sarah Marshall, Practice Manager, Croxley Green
"It's very useful and brings everyone together."
Hilary Coyne, Receptionist, Croxley Green
"I recommend this course [patient centred sales] to others because the course coach is a ball of energy, entertaining and very effective. The lady in purple is amazing!" Deniz Duygun Bilgilli Dental Nurse
"Challenging, provoking, puts passion back into work! Engages dentist in patient relationships." Mary Children, Practice manager
"I really enjoyed this course [Patient Centred Sales] and would recommend it to my colleagues at work. I am certain this training would be very useful to them." Zohreh Woodward, Dental Nurse
"I would highly recommend Jane and her method of training. This is the only training event I have ever been to that has not made me sleepy through boredom! The course exceeded my expectations by rewarding me after delivering what I had learnt! (Only possible by Jane's method of learning)" Abi Richards, Dental Nurse
"This course was very interesting, and I feel more confident in delivering this to patients at the end of 2 days. I never thought I would be able to do this at the start." Lisa Davey, Dental Nurse
"Essential to help develop confidence, to engage and lead patient conversations around choice. Thank you, Jane," Michelle Roberts - Receptionist
"It's life changing."
Nikita Thakur, Nurse, Croxley Green
"Jane, the trainer, is as mad as a hatter, but really funny and kept me engaged the whole time."
Catherine Quinn, Receptionist
"I think that the course was well detailed and thorough. Jane was excellent in engaging the group and it was a pleasure to be taught by her. I feel I have gained a lot from the session and now have the confidence to sell. Thanks Jane."
Victoria Blakemore, Trainee Dental Nurse, Bolton
More testimonials are available on request.
Aims:
To put your patient's wants needs and preferences at the heart of your treatment planning.
To share with you a simple, memorable model that will enable you to improve your treatment plan conversions and increase patient compliance.
To enable you to increase the value and quality of treatment plans and increase patient acceptance.
To provide an approach that all team members can use when communicating with your patients.
For you to be aware of more opportunities to engage your team and develop the role of a patient care coordinator.
Objectives:
By the end of the session you will have learnt the model, and will have a selection of tips, tools, ideas, questions and confidence to use immediately.
To make sure you and your team remain compliant with the GDC, CQC.
Learning outcomes:
For you to have a new skill set that will put your patients first and improve your treatment plan uptake.
For the practice to develop a team approach to treatment plan conversions
Anticipating and overcoming patient objections
Learning content
The B.E.S.T. C.H.O.I.C.E.S. model for increased treatment plan conversions
Development Outcomes
This event will have elements of Enhanced GDC learning outcomes A, B, C and D
Day 1
Register 8:00
Start 8:30 close 17:30
1 x 1- hour lunch and 2 X 15- minute refreshment breaks
VCPD = 7.5 hours
Day 2
Start 8:00 close 17:00
1 x 1-hour lunch and 2 X 15- minute refreshment breaks
VCPD = 7.5 hours
Total CPD = 15 hours
Want to join our Patient Care Coordinator network?
https://www.facebook.com/groups/PatientCareCoordinator/
Jane
P.S. This is a selection of the type of food that you can be expected to be served; all homemade and much homegrown too.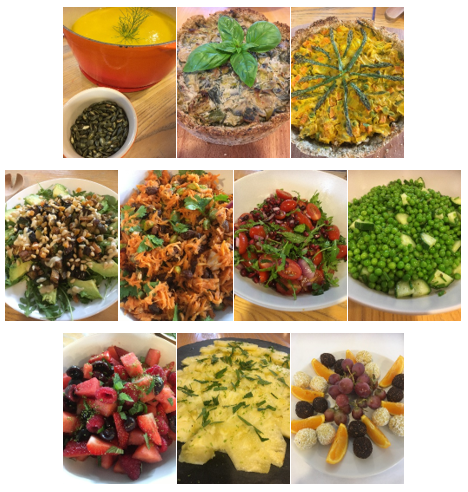 A minimum number of delegates is required to run this event. Where this number is not met, fourteen days before the event, we reserve the right to reschedule the date.