Patrick Strudwick: GALHA Fundraising Lunch 2011

Saturday, November 12, 2011 from 1:00 PM to 4:00 PM (GMT)
Event Details
The GALHA Annual Fundraising Lunch 2011

This year's guest speaker is award-winning journalist Patrick Strudwick. Every year GALHA holds a lunch to thank its supporters, celebrate our progress and raise funds toward the next year's activity. Like all GALHA's events this is open to the public: everyone is welcome. Previous guests have included Stephen Fry and Angela Eagle (MP). Last year we welcomed the Australian singer Darren Hayes.
The special guest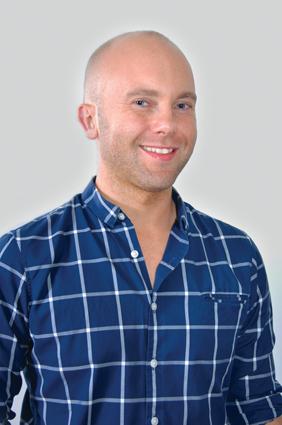 Patrick writes for newspapers and magazines that include The Observer, The Times, The Guardian, The Independent and Gay Times.
In February 2010, Patrick published 'The Ex-Gay Files: The Bizarre World of Gay-to-Straight Conversion' in The Independent, chronicling a year of undercover investigation of conversion therapy: therapists – some operating within the British National Health Service – claiming to convert gays and lesbians to heterosexuality.
Following the publication of the article and the outrage it provoked around the world, Patrick started the Stop Conversion Therapy Taskforce (SCOTT). SCOTT aims to eradicate the attempts by therapists, psychiatrists and religious groups to 'cure' gay people.
He was named 'Journalist of the Year' at the Stonewall Awards 2010.
The venue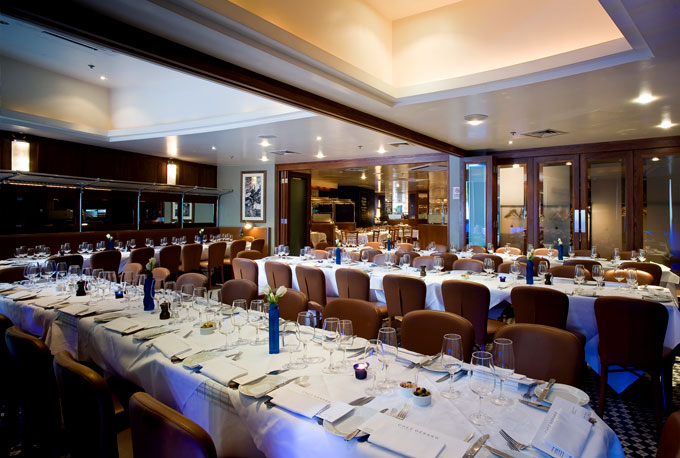 We return this year to Chez Gérard Southbank, which we last visited for the lunch a few years ago with Russian LGBT activist Nikolay Alexeyev. The restaurant brings a little bit of Paris to London with the brasserie style interior complementing the food and providing a lively atmosphere. The restaurant is situated near the bustling Southbank, the London Eye, BFI IMAX cinema and Royal Festival Hall.
More information: http://www.chezgerard.co.uk/location/southbank#details
On the day

We'll gather in the bar for drinks from 12pm before moving to the reserved dining area. Following a 3-course meal served by the restaurant we will introduce our special guest. We expect to close 4 to 5pm.
Menu choices
Half a bottle of wine per person is included in the ticket price. Apologies to non-drinkers but we're unable to make this optional. You choose one option per course from the following:

Starter
Soupe à l'oignon
French onion soup with Gruyère cheese croûtons
Champignons farcis
Field mushrooms baked with goats cheese, roasted red peppers and chopped shallots
served with a green salad and honey dressing
Pâté de campagne
Coarse pork pâté served with pickled gherkins and toasted pavé pérène sourdough bread
Main course
Demi poulet grillé
Free-range 'Cou Nu' chicken marinated in olive oil, herbs, apple and lemon juice before
simply grilling with herbs. Served with pommes frites and watercress
Merlu a l'Armoricaine
Hake fillet, rich shellfish and tomato bisque sauce with pilaf rice and petit pois
Tourte de legumes
Deep puff pastry pie filled with roasted fennel, Puy lentils and carrots cooked in a
rich tomato sauce, served with French beans on the side
Dessert
Crème brûlée
Creamy vanilla egg custard with a caramelised sugar crust
Choix de glaces
Selection of dairy ice cream
Tarte au citron
French lemon tart, crème fraîche and blackcurrant purée
Café filtre included.
If you are vegetarian/vegan, please select appropriate menu options. Please tick 'gluten-free' during booking if that applies.
Payment options

To keep administration down we encourage you to pay online via Paypal. You don't need to sign up/sign in to Paypal if you prefer: once you've been transferred to Paypal, look for the option 'Don't have a PayPal account?'. We also accept payment by cheque (the American spelling 'check'): look for 'Other Payment Options' below the Paypal link on the order screen.
Enquiries
For any enquiries, please email GALHALunch@gmail.com. GALHA relies on volunteers working in their spare time so responses may not be immediate.
When & Where

Chez Gérard Southbank
9 Belvedere Road
South Bank
SE1 8YL London
United Kingdom


Saturday, November 12, 2011 from 1:00 PM to 4:00 PM (GMT)
Add to my calendar
Organizer
For over 32 years Galha LGBT Humanists has promoted Humanism as a free-thinking, rational, ethical worldview. It campaigns for equality and diversity, particularly relating to sexual orientation and identity - in the UK and internationally. We are the LGBT section of the British Humanist Association (BHA) and rely on volunteers and supporter donations for all our work.