Event Information
Refund policy
Contact the organiser to request a refund.
Eventbrite's fee is nonrefundable.
An online Training Room for Teachers of GCSE & A Level Textiles for Art & Design, Fashion & Textiles and D&T.
About this event
THIS TRAINING ROOM IS AVAILABLE NOW & YOU CAN BOOK ON WHENEVER YOU ARE READY.
(Unlimited access for 12 months From Date of Booking)
What/Who is this Training Room for?
This online Training Room is aimed at Textile, Fashion, D&T and Art teachers who are either new to teaching GCSE/A Level or those who want to add to their resources, learning easy to teach textiles skills and techniques and develop blocks and teaching resources that can be used in the classroom by students.
Each Training Room offers a different selection of resources and blocks, to build your skill base, your own resources and a set of blocks and pattern adaptations. There is also a live session with your trainer where you will be able to see and hear about further resources and ask questions.
This Training Room is the 1st in a series for Pattern Drafting Skills and covers Measuring the body; History of sizing and body shape; Basic Dartless Bodice; Basic Skirt & Basic Sleeve blocks.
The Pattern Drafting Skills Series:
Simple Basic Blocks (Skirt; Dartless Bodice; Sleeve)
Basic Blocks (Fitted Bodice; Trouser; Dress; Sleeve)
Dart Manipulation & Adaptations using the Fitted Bodice Block.
Collars & Sleeve Adaptations.
Skirt & Trousers Adaptations.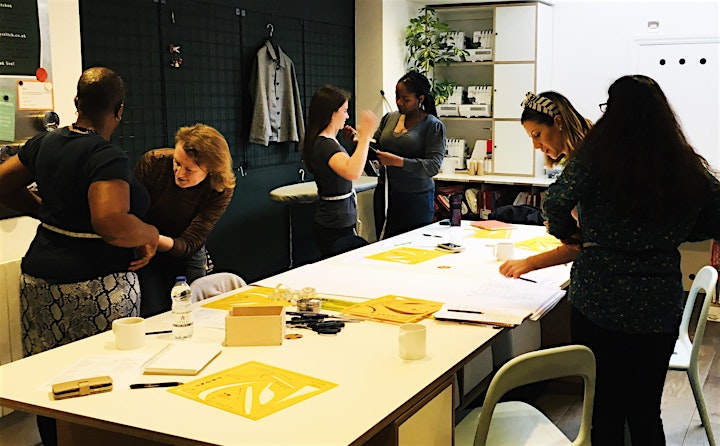 What you will gain by joining the Pattern Drafting Skills Training Room:
Working through each unit you will learn how to choose a strong and workable theme, find inspiration through selecting appropriate artists and designers and develop primary sources into refined samples. There are lots of examples, tutorial videos and extra resources.
The Units will give you:
Clear and visual presentations, in bitesize units, to enable better teaching in Fashion and Textiles and D&T.
Clear and easy to follow short demonstrations on 'how to' do pattern drafting skills.
Printable handouts of templates and step-by-step instructions for use in teaching.
Useful video links to exemplar work of others.
Guidance and info on other resources that could support your teaching.
You will gain:
An overview of the history of sizing and body shape.
Learn how to measure the body correctly, then produce a basic bodice, sleeve and skirt blocks to adapt to first patterns.
These blocks can be adapted to draft a variety of dresses, tops and skirts.
Pull out the maths element out with measuring and simple maths to obtain relevant measurements, adding seam allowances etc.
Learn how to add fullness with pleats and remove darts for shaping.
Learn simple pattern adaptations for the bodice, sleeve and skirts.
Learn new technical skills to support classroom delivery.
Support and ideas for delivering key maths elements through textiles.
Life long learning in continuing professional development.
Better understanding of industry practices and requirements to support delivery of KS3/4/5.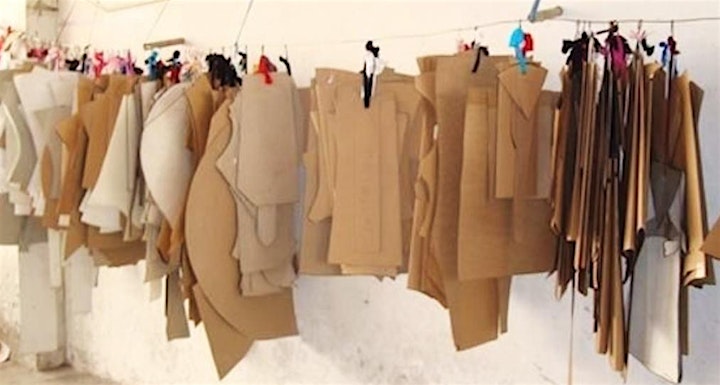 What is special about the Pattern Drafting Skills Training Rooms?
The Pattern Drafting Skills Training Room is an experience that delivers textiles skills, knowledge and understanding in bite sized units. It is a unique learning concept which allows you to learn at your own pace and still contribute, ask questions and network with other teachers through the training room discussion page.
Your curator is DAWN FOXALL, Founder of Textiles Skills Centre, who has 35 years industry experience as well as teaching, lecturing and delivering training events for a variety of education establishments, organisations and Textiles Skills Academy. Dawn is supported with contributions fom Julia Burrows who also has many years of industry practice and is currently senior pattern tutor at Fashion Enter Ltd, London.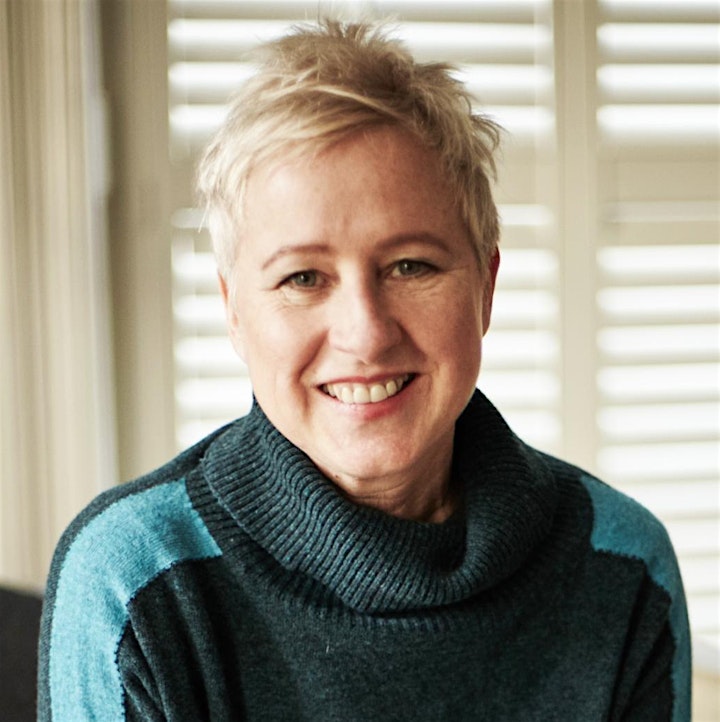 Advantages of joining the Pattern Drafting Skills Training Room?
Work/study can be done at home as well as school
No need to be away from your lessons
14 hours of training and downloadable resources.
No cover needed for your classes
No travel arrangements or costs
Best use of time: flexible access, revisit when needed, ready-to-use resources
Unlimited access to the training room for 12 months from date of booking, with handouts to download and links to other useful resources.
A LIVE Q&A session with the Trainer, with extra resources and opportunity to ask those nagging questions. Time and date will be set and sent to you with a request to join the session.
What Teachers are saying about the Training Rooms?
"I have completed this course this weekend and really enjoyed myself. I brushed up on some techniques I already knew, and can now see some new ideas for them. I really enjoyed the new techniques that I had shied away from before, as I thought they would be too tricky! The tutorial videos are very clear with great demos. Can't wait to experiment more."
"Wow, what a real treat your course is. AMAZING work.Would be super for any teacher, experienced or NQT. And a great place to share ideas and create a bank of ideas. You are offering so many resources for the money people will be paying. An absolute bargain at that price. I have thoroughly enjoyed working through the course."
"Thanks so much for today's Zoom session, it was great to end the course with some live action 😁. I didn't join in the conversations as I'm an art technician rather than a teacher. We don't teach textiles at my school so when students want to use textiles they come to me. I'm really loving the techniques. I'll sign up for the next one after half term." Sarah

Terms & conditions
Your ticket is not refundable or exchangeable once you have enrolled on the course. You can register and join at any time.
Once registered, teachers will be given UNLIMITED access to an on-line training room and all the resources for 12 months. Training provides videos of each presentation and handouts to download, demonstration videos for each technique, templates and images that you can use within school, links to further information and useful resources. It is your ONE STOP SHOP!
What do you need to gain access to the training room?
IMPORTANT
To access the training room you will need a Facebook account and access to the internet. The training can be accessed on a mobile device, tablet or computer.
To gain access to the Training Room after booking, you will be sent an order confrmation email which will have your order/ticket number and a link to the Training Room.
Click on the link and once in the Training Room, you will be asked 2 questions before being allowed to join:
Your Ticket Order Number
Your Full Name.
The Pattern Drafting Skills Training Rooms are developed by Textiles Skills Centre. This Training Room is one of a series being developed on Pattern Drafting Skills.
Visit our website for more online courses and other events: https://www.textilesskillsacademy.co.uk/online-events/
The Textiles Skills Centre also manages the Facebook Closed Group for teachers. To join the closed group go to: https://www.facebook.com/groups/textileteacherscentre
Date and time
Location
Refund policy
Contact the organiser to request a refund.
Eventbrite's fee is nonrefundable.