Description
Join us to celebrate 10 years of collaboration between photographer Paul Marr and fashion designer Rowanjoy.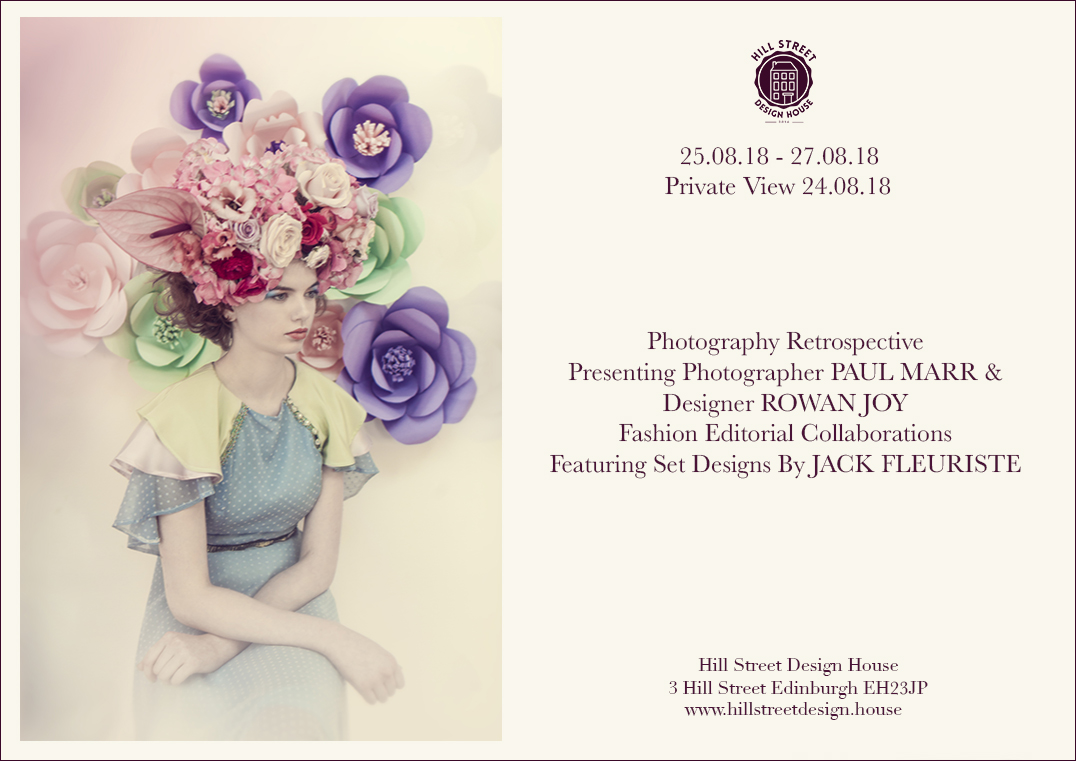 On show will be a selection of editorial images and outfits curated from their archive, and will feature a recreation of the set design from their "Like a Daydream" shoot, by florist Jack Fleuriste.
You are invited to the private view on Thursday 24th August, from 6-9pm.
We hope to see you there!