Description
An incredible opportunity to meet award-winning screen writer and documentary maker Paul Mayhew-Archer, writer of such favourites as The Vicar of Dibley and Mrs Brown's Boys. Don't miss out on a chance to meet Paul and hear about how, having been diagnosed with Parkinson's disease, he is keeping his spirits up by looking for the funny side.
Tickets are limited, for one night only, please book early to avoid disappointment.
Doors open at 7.00pm.
7.00pm - 7.30pm Champagne & Canapes served
7.30pm - 8.00pm Paul Mayhew-Archer

8.00pm - Main course is served
8.45pm - Q & A session
9.15pm - Dessert, Teas and Coffees. A chance to meet Paul who will be mingling with guests!

10.15pm - ends

Cost per ticket £35 (£15 per ticket goes to Carers in Bedfordshire)
Menu
Canapés
Tomato, mozzarella and basil mini bruschetta
Anchovy and Parmesan cheese straws
Stilton and chutney rarebits
Salmon and chive blini

Mains
Poached salmon with saffron risotto and pak choi
or
Saffron risotto with pak choi (v)
Dessert
Gelée de fruits au sauternes
Mixed Fruit in jelly with a Lime Mousse
MORE ABOUT PAUL:
After graduating from St Catharine's Cambridge I taught for three years. Then In 1979 I got a job as a BBC Light Entertainment radio producer and produced a variety of shows including "Top of the Form", "Week Ending", "Radio Active", "I'm Sorry I haven't a Clue" and Andy Hamilton's sitcom set in hell "Old Harry's Game" .

In 1987 I wrote my first sitcom for radio, "An Actor's Life for me". It did well on radio and transferred to BBC One where it did less well and was axed after one series. However sometimes you don't need millions of viewers. Sometimes you only need one viewer if that viewer happens to be Richard Curtis. Richard liked my show and asked me to co-write The Vicar of Dibley" with him.

I've also been a writer on other sitcoms including "My Hero" (starring Ardal O'Hanlon) and "Mrs Brown's Boys", and more recently I teamed up with Richard again to adapt Roald Dahl's 'Esio Trot' starring Dustin Hoffman and Judi Dench. I've also worked as a script editor on shows ranging from "Spitting Image" to "Two Pints of Lager and a Packet of Crisps" and "Miranda".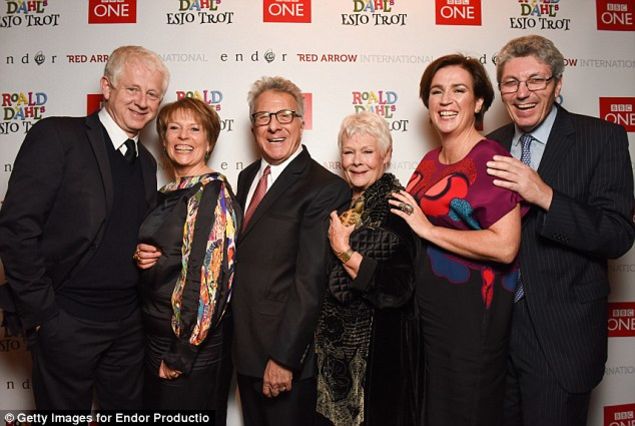 Seven years ago I was diagnosed with Parkinson's and decided to keep my spirits up by looking for the comedy in the situation. I give talks to Parkinson's groups and carers' conventions, and find that laughing makes us all feel better. I also set myself new challenges - I'm writing a 90 minute romcom about Parkinson's and ballet, I've started doing standup about the illness and in August I am planning to take a one-man show to the Edinburgh fringe.

A couple of years ago I made a BBC documentary, "Parkinson's the funny side" and won the "Best Documentary Presenter of the Year award" at the Grierson Awards.

A unique chance to catch Paul's Stand-up routine before he heads for the Edinburgh Fringe this summer.
Proceeds go to Carers in Bedfordshire