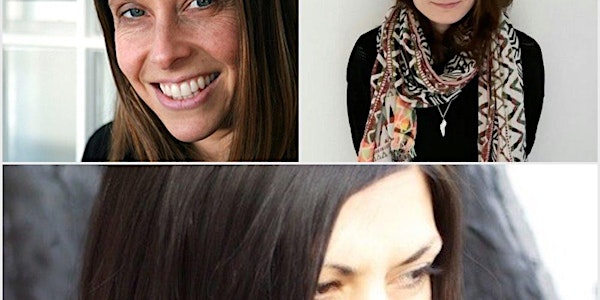 Pavilion Poets: Ruby Robinson, Nuar Alsadir, Jodie Hollander
Location
York Explore Library and Archives
Library Square
Museum Street
York
YO1 7DS
United Kingdom
Description
Liverpool University Press's Pavilion Poetry, edited by Deryn Rees-Jones, has quickly earned a reputation for publishing some of the most exciting contemporary poetry. We're delighted to host three UK and US poets for this special Finding the Words event, part of the University of York's Writers at York series.
Ruby Robinson was born in Manchester and grew up in Sheffield and Doncaster. Her poems have appeared in Poetry Review and Poetry. Her debut collection Every Little Sound was published in 2016 and shortlisted for the Felix Dennis Prize for Best First Collection and T. S. Eliot Prize.
Nuar Alsadir's poems and essays have appeared in The New York Times Magazine, Poetry London, and Poetry Review. Her previous collection, More Shadow Than Bird, was published by Salt in 2012. She is fellow of the New York Institute for the Humanities, and works as a psychotherapist and psychoanalyst in New York.
Jodie Hollander was raised in a family of classical musicians. Her work has been published in Poetry Review, PN Review, Rialto, New Criterion, Manchester Review, and Australia's Best Poems. Her debut pamphlet, The Humane Society, was released with tall-lighthouse in 2012. My Dark Horses is her first full-length collection.