Description
Boost Your Business with PPC Marketing

Learn how to promote your business with Google AdWords, Facebook ads, Twitter ads and more.
Date: Thursday 20 September 2018
Time: 9:30am – 5:00pm
Location: Central London - venue TBC.
Capacity: 14 places
Level: Introductory
Tutor: Jon Reed – digital media lecturer and consultant, and author of Get Up to Speed with Online Marketing.
Are you using Google AdWords, Facebook ads, Twitter ads and more to get your business in front of the right people? This one-day course will help you reach people who are already interested in your product or service.
Who is it for? Those just starting out with Google AdWords and Social PPC, or who have limited experience running PPC campaigns. Small business owners, entrepreneurs, marketing staff, and anyone new to running a PPC campaign.
What do I need? No prior experience of PPC marketing is required. Wi-fi will be available, and it is recommended that you bring a laptop or tablet to get the most out of the day.

Learning Outcomes

Following this training, you should be able to:
Create and manage your own online advertising campaigns

Write effective ads and choose appropriate calls to action




Understand conversion tracking and remarketing

Carry out keyword research for AdWords campaigns

Target relevant audiences with social ads


Optimize campaigns

and measure performance.
Your Learning Package includes:
One-day workshop, including lunch

FREE copy of Get Up to Speed with Online Marketing
Lots of handouts, cheat sheets and templates
Online access to PDFs of resources
A Certificate of Attendance.
Course Outline
09:30 - WELCOME - arrival, coffee and introduction to the day
10:00 – 13:00 - MORNING SESSION - Google AdWords

Search Marketing

– differences between SEO and PPC

Google AdWords – how and why it works; search v. display

Creating Campaigns

– campaign structure and settings

Keywords

– how to choose keywords; keyword research

Setting Budgets and Bids

– including bid strategies

Writing Ads – ad elements and best practice

AdWords Metrics

– the most important KPIs to monitor

Optimizing Campaigns – how to improve results

Remarketing

– benefits of remarketing, and how it works.
The morning session will also consider implications of the new GDPR regulations, and best practices for remarketing.

13:00 – 14:00 LUNCH
14:00 – 17:00 - AFTERNOON SESSION - Social PPC

Principles of Social PPC – including conversion tracking

Writing social ads –

using images and calls to action (CTAs)

Facebook

– including Custom and Lookalike Audiences

Instagram – ad options available

Twitter – ad options available

LinkedIn –

ad options available

YouTube – video formats to use

Measuring Social PPC

– key metrics to look at.
The afternoon session will also include consideration of the ethics of social media ad targeting and data privacy.

17:00 - END


Tutor Profile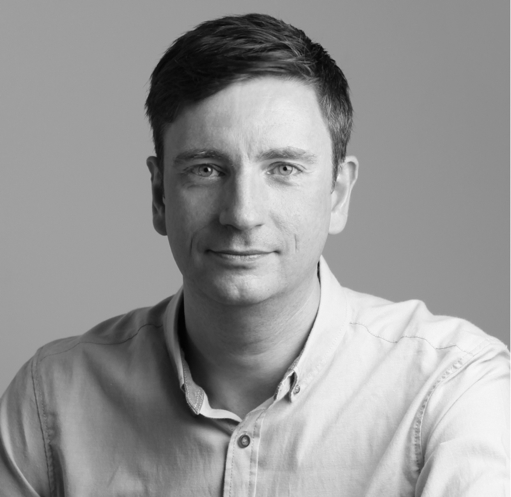 Jon Reed is a digital media trainer, lecturer and consultant. He teaches on the MA in Digital Media Management at Birkbeck, University of London, and has guest lectured at Brunel, Bath Spa, City, Kingston and UCL. He runs workshops and in-house training for publishers, charities and other organizations. He has also run a Guardian Masterclass on social media for authors. Clients include SAGE, Pearson, HarperCollins, OUP, CUP, T&F, Publishing Scotland, IPG, ALPSP and The Big Lottery Fund.
Jon has worked in digital and social media for over 10 years, and previously worked in publishing for 10 years, including as publishing director for McGraw-Hill. He is the author of Get Up to Speed with Online Marketing (2e, Pearson Business, 2013), and runs Publishing Talk, an educational website for authors, with over 340,000 followers on Twitter (@publishingtalk).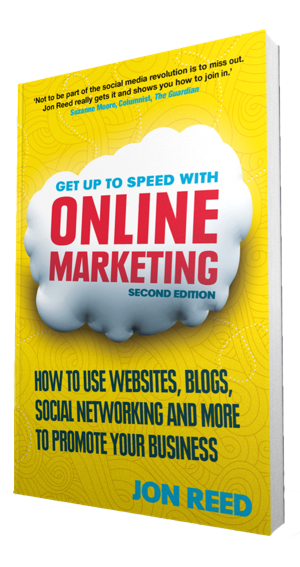 What previous delegates say (PPC and other digital media workshops):
Thanks so much for a great Google AdWords session yesterday! I learned so much and feel much more prepared to take on campaigns. It was a great overview.
Kelly Heida, Executive Marketing Manager of Social Media, SAGE Publishing
You've turned me from terrified and skeptical to proactive social networker in one day!
Anne Buckle, Communications Administrator, Newcastle Institute for Research on Sustainability
The small workshop format allowed for a good exchange of ideas and discussion of the practicalities of each option. It felt very targeted to our needs. It was an excellent event which has fired up my enthusiasm for social media.
Julia Garvey, The Marketing Alliance
Jon provided invaluable training to marketing colleagues through a one-day workshop. His knowledge, pre and post-workshop support as well as understanding of the needs of our business ensured the workshop was a huge success and very inspirational.
Rachel Wakeley, formerly Pearson Education
I hired Jon to deliver an in-house video production training course to 10 marketing and comms colleagues. His training method is practical and he delivered a really clear session that has since proved to be hugely beneficial to the company.
Andrew Martin, former Senior Digital Marketing Executive, CUP
Fabulous workshop – packed with really helpful, easily accessible information, ideas and practical advice.
Melisa Young, Gower Marketing, Ashgate Publishing
Jon ran a two-hour workshop for 30+ publishers at the Inpress Digital Conference on social media marketing. The bespoke training session he delivered was perfectly pitched, with a great balance of information, advice and useful tips.
Rachael Ogden, former Managing Director, InPress
Thank you so much for coming along to our conference and for your fantastic session. It sent people home, buzzing with ideas as to what they need to do next, which is exactly what we need for a conference session.
Marion Sinclair, Chief Executive, Publishing Scotland
Booking
Places available: 14. This workshop normally runs with a minimum of 8 participants Where demand is higher than expected, we may move to a larger venue to accommodate more participants. The final venue will be confirmed in good time, and be in Central London.

Cancellations: You can cancel 30 days or more before a workshop for a full refund. For cancellations of 1-4 weeks before a workshop, a charge of 50% of the course fee will apply unless we can re-fill the place or you can substitute a delegate. We cannot issue refunds for cancellations within 1 week of a workshop, and the full fee will apply. We reserve the right to cancel workshops at short notice if dates are under-subscribed, in which case you may opt for a full refund or a place on another workshop. Please check with us prior to making travel arrangements, unless we've confirmed the date with you by sending you a login to the online resources.