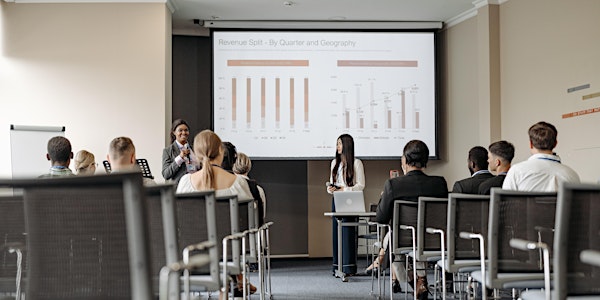 Payroll KPI training - Course 2: Creating your KPI reporting dashboard
Refund policy
Refunds up to 7 days before event
Eventbrite's fee is nonrefundable.
Course 2: Creating your KPI reporting dashboard Determine the data needed for your KPIs, how to show them & what a dashboard should contain
About this event
Course 2: Creating your KPI reporting dashboard
Once you have decided the KPI's that are appropriate for your business you need to work out how to report them. This course will help you determine the data required for each of your performance indicators, the best method of showing them and what an overall dashboard could contain.
For more information on this course and the PROCESS KPI methodology that it is founded upon, take a look at the training information on our website
What will I gain?
Our experts will guide you using the PROCESS tool, discuss your particular situation and suggest the KPI measurements most suitable for your business, so tailoring your KPI reporting to your own company. This will allow you to measure performance where required, monitor changes over time and target opportunities to resolve issues.
Why should I enrol?
The PROCESS measurement model and our training material is designed to highlight improvements that can be made, provide reassurance to your business that the function is meeting its obligation to pay workers on time and accurately, but also understand how efficiently and effectively that is being done.
We are offering a bespoke training package specifically designed to meet your needs, not an 'off the shelf' solution. With highly interactive sessions you will quickly get to grips with how best to report your payroll performance.
PROCESS is the only payroll and reward measurement tool that has been built by the profession specifically for the profession.
Required training
You must have completed course 1: Defining your KPI requirements, before undertaking Course 2