About this Event
Join us on Thursday, February 20, 2020 at 7:30 p.m. for a very special Open House & Masterclass event at our gorgeous location inside the historic Mack Sennett Studios in Silverlake. We will be joined by the superlative David Harrow, Point Blank's lead Sound Design instructor, and a renowned electronic music producer with an impressive career spanning three decades. David will be performing one of his legendary live electronic sets using Ableton Live 10 and his own modular synth rig, and deconstructing his techniques along the way. At the PBLA Open House, you'll also be able to take a tour of our home in the famous hundred-year-old movie studios, get a look at our state-of-the-art equipment, and ask any questions you may have about our programs. For anyone looking to learn more about live performance in Ableton Live, music production, sound design, electronic music, the music industry, or Point Blank's classes, this event is not to be missed! Simply RSVP here on Eventbrite to confirm your place. This event is 100% FREE! Not only that, we will be giving away a free copy of the Ableton Live 10 Suite worth $750 to one lucky attendee -- it could be you!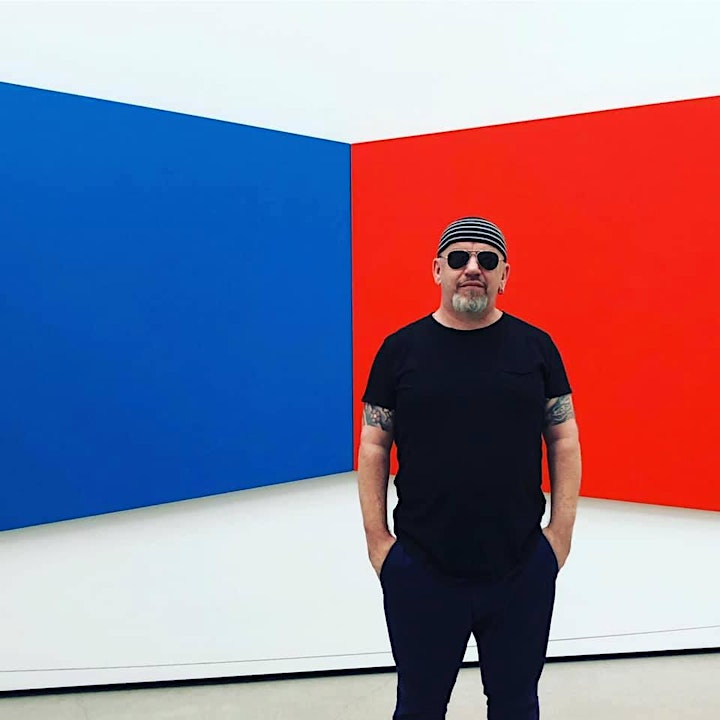 7:30 pm: Doors Open for Tours and Q&A w/PBLA Staff
8:00 pm: DAVID HARROW MASTERCLASS: "Performing Live with Ableton Live"
9:00 pm: Ableton Live 10 Suite Giveaway Raffle
ABOUT DAVID HARROW:
David Harrow could easily play on musical heritage if he wanted, but that's not his style. The man has played with enough true legends of overground and underground music for several lifetimes, and could dine out for years on the hair-raising stories of far out and extreme musical scenes he's been involved with. But what links all his musical adventures so far is a constant quest for new and stimulating sounds, and that applies as strongly now as when he first launched into the post-punk climate in the 80's. So through synth-soaked new wave and Neue Deutsche Welle, through playing with disco legends like Sylvester on the San Francisco scene, through going deep into dub and experimental electronics as part of the On-U sound production team, through the dirty rave haunts of London with Andrew Weatherall, through huge international tours with The Orb, through a huge pop smash with Billie Ray Martin, through his live drum'n'bass extravaganzas as James Hardway, through the trance world, on through the Californian bass and weird-beat scenes as OICHO, to the esoteric ambient soundscapes and percussion soundtracks he releases today, Harrow is always, as a wise man once said "on to the next one." And that hunger for the next sound, the next new idea, is what keeps his music as dazzlingly exciting as it has ever been.