Event Information
Refund policy
Refunds up to 1 day before event
Eventbrite's fee is nonrefundable.
Counselling & Psychotherapy in Times of Global Calamity Workshops with Emmy van Deurzen, Nick Totton, Karen Izod, and Robin Shohet
About this event
Counsellors and psychotherapists are working in a time of multiple crises not encountered since, perhaps, the Second World War. In the past two years alone, we have experienced the rupture of leaving the European Union and finding we are split equally as a nation over the decision; the horror, terror and grief of the Covid-19 pandemic, with its resulting impacts on incomes, relationships and individual mental wellbeing, as well as widespread grief; today we are facing the multiple repercussions of both these on jobs, security and everyday life. And overshadowing it all is the ever-growing, ever-closer, ever more irreversible impact of global heating and climate change. There is little we can take for granted any more, even in our cosy Western world, and so many reasons to feel afraid, angry, lost, abandoned, bereaved, isolated, riven apart, and alone.
This is all the stuff of therapy at an individual level, yet it is happening at national and global levels too. What have psychotherapy and counselling got to offer the populations they serve and the individual in the counselling room?
In this one-day event, four leading therapists and writers discuss these issues, each from their own particular professional perspective and viewpoint: Emmy van Deurzen offers an existential perspective on living and learning through crisis; Nick Totton calls on us to let go of hope and validate despair; Karen Izod talks about attachment and place and their significance in times of upheaval and rupture, and Robin Shohet presents on fear as an inner 'pollutant'.
Schedule for the day:
09:00 Open Zoom
09:15 Start
09:15 - 09:30 Intro from PCCS and Caz Binstead
09:30 - 11:00 "Rising from existential crisis" - Emmy van Deurzen
11:00 - 11:15 Break
11:15 - 12:45 "Rewilding Hope: Therapy in the Anthropocene" - Nick Totton
12:45 - 13:45 Lunch
13:45 - 15:15 "Attachment to place: location and dis-location" - Karen Izod
15:15 - 15:30 Break
15:30 - 17:00 "How Green is your Mind?" - Robin Shohet
17:00 - 17:15 Closing Comment and End of the Day
This workshop will be hosted on the Zoom meeting platform where we will use our camera and microphones to interact with each other as a group.
All the colleagues at ONLINEVENTS and the presenters we collaborate with are committed to working in a manner consistent with the BACP Ethical Framework, which can be accessed on the link below. When registering for this event you are agreeing to be present and interact in a manner that is consistent with this Framework.
https://www.bacp.co.uk/events-and-resources/ethics-and-standards/ethical-framework-for-the-counselling-professions/
Author Biographies & Session Overview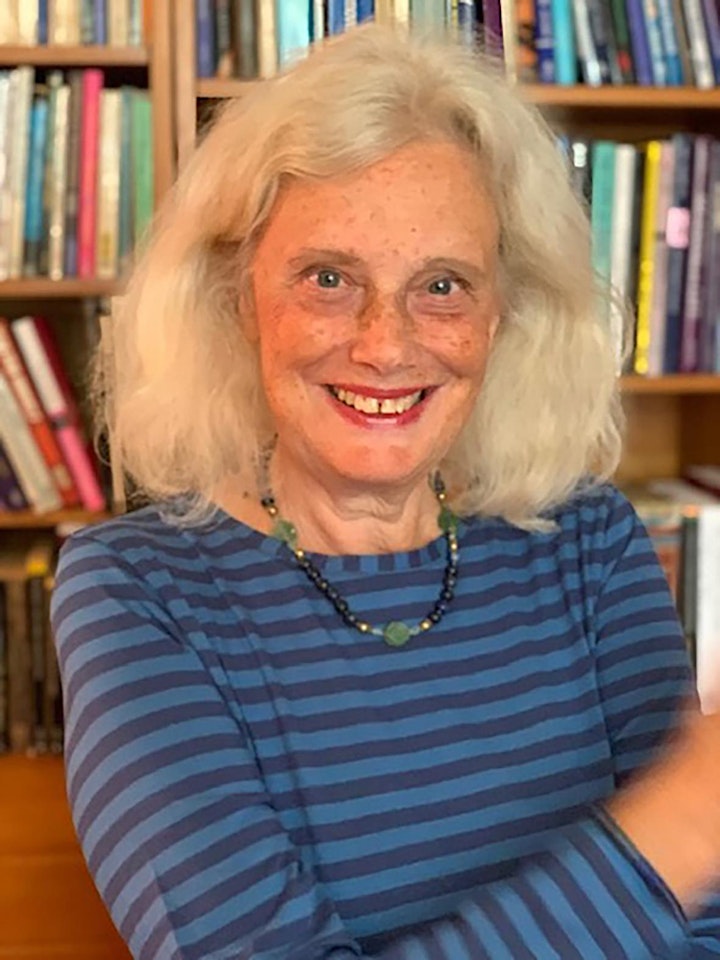 Rising from existential crisis
Many of the emotional and mental health problems caused by the Covid-19 pandemic were related in some way to the fact that our usual frameworks of meaningful connections were suddenly broken apart and that we were not prepared for this. This was particularly true of children and teenagers who could no longer see their friends, their gang, their peers, to make life interesting. It was also strikingly true for those who lived alone, or who were elderly, chronically unwell and disabled, most of whom had to spend long months in isolation. But it was also true in the sense of our habits being broken, our work and travel patterns being interrupted and our relationships becoming more difficult. People had to create new ways of being and relating and much can be learnt from these experiences for how to work with people in such situations.
Emmy van Deurzen
Emmy van Deurzen is a philosopher and professor of Psychology and Psychotherapy with 18 books to her name and whose work has been translated into as many languages. She is the Principal of the New School of Psychotherapy and Counselling and the Existential Academy (www.nspc.org.uk) (https://www.existentialacademy.com), in London, where she runs post graduate courses in partnership with Middlesex University as well as her private practice Dilemma Consultancy (https://dilemmaconsultancy.org). Among her books are the bestsellers Existential Psychotherapy and Counselling in Practice (3d edition 2012), Psychotherapy and the Quest for Happiness (2009), Everyday Mysteries (2nd edition, 2010) and Paradox and Passion (2nd edition, 2015). Her book Rising from Existential Crisis: Life beyond Calamity was published with PCCS books in 2021. She is currently writing a book on existential freedom.
Website | https://www.emmyvandeurzen.com/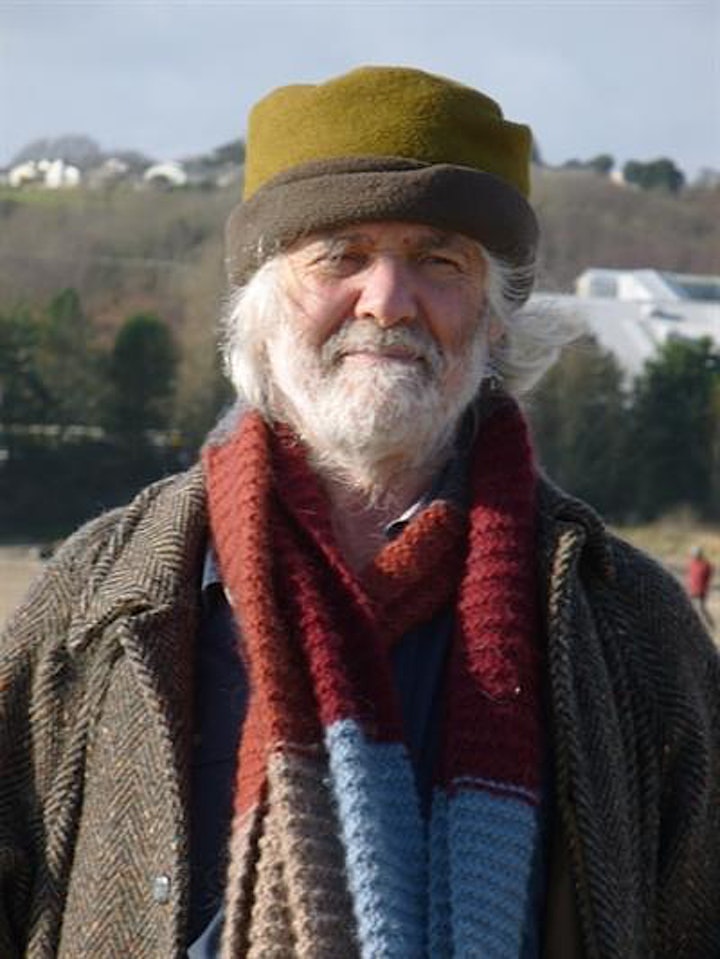 Rewilding Hope: Therapy in the Anthropocene
Faced with the near certainty of environmental collapse, is hope a useful response, or an avoidance of reality? I suggest that our clients, will increasingly need something else from us: a validation of despair, fear and anger which denies nothing about our predicament, but finds room for life and love in the here and now. To be able to offer this, practitioners need to fully address our own despair, fear and anger. I believe that approaches like Wild Therapy can help us to achieve this; they also form part of a new kind of therapy which is emerging from many quarters. Covid -- itself a direct symptom of environmental stress -- has forced therapy to embrace outdoor work, online work and other 'frame breaking' methodologies, accelerating a process of rewilding which was already underway. I will try to describe some of the key elements of this therapy in and for the Anthropocene.
Nick Totton
Nick Totton has been a body psychotherapist since 1981, and an ecopsychologist since 2004. He has authored 10 books, including Body Psychotherapy for the 21stCentury and Psychotherapy and Politics, and edited several others, including Vital Signs: Psychological responses to ecological crisis (with Mary-Jayne Rust). Nick has developed trainings in two new forms of therapy, embodied-relational therapy and wild therapy, both of which are now being conducted by other trainers. He has a grown-up daughter and two grandchildren, and lives in Cornwall with his partner.
Website | www.nicktotton.net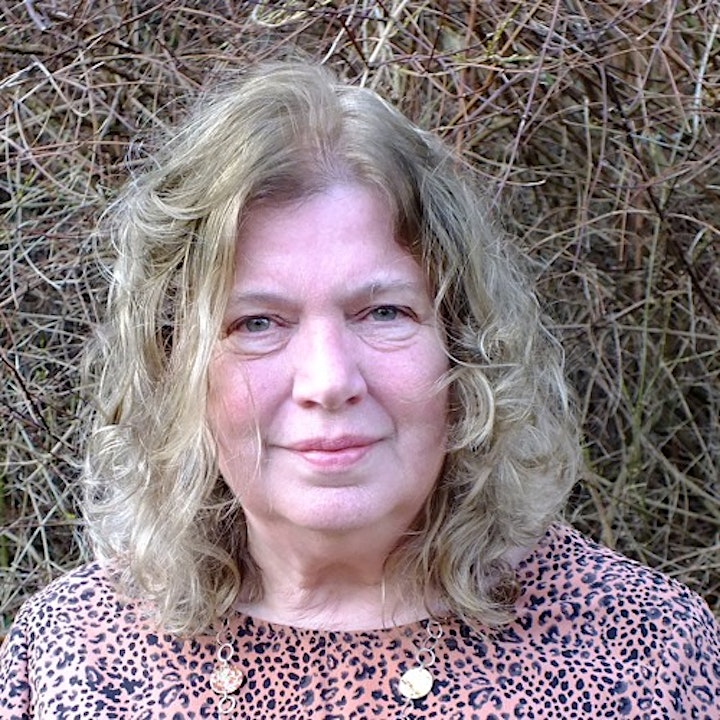 Attachment to place: location and dis-location
'Places evoke a line of thinking, resonate with particular memories, bring forth an array of emotions.'
('Here is where I have presence', Psychogeography and Psychotherapy: Connecting pathways (Chris Rose (ed); PCCS Books, 2019)
This session will offer a meandering journey between descriptions of places and deliberations on attachment to illustrate the formative nature of places – the inner landscapes of thoughts and feelings and external landscapes of places and the way we behave in them. We will explore the interplay between self and place against a backcloth of the Covid pandemic, in order to consider how our experience is transformed either through close familiarity or dislocation.
Karen Izod
Karen Izod works as a consultant to organisational change and professional development. Questions of identity (who am I?) and place (where am I?) are frequent themes in her work, and she has brought her ideas on attachment to place to individuals in role transitions, organisations re-locating or merging, and in community and city planning. Karen has been consulting to individuals and organisations for more than 30 years from a background in social work and group and organisational dynamics. She now works as Course Lead for the Professional Doctorate in Consultation and the Organisation at the Tavistock & Portman NHS Foundation Trust. She also writes and performs poetry.
Website | https://www.karenizod.com/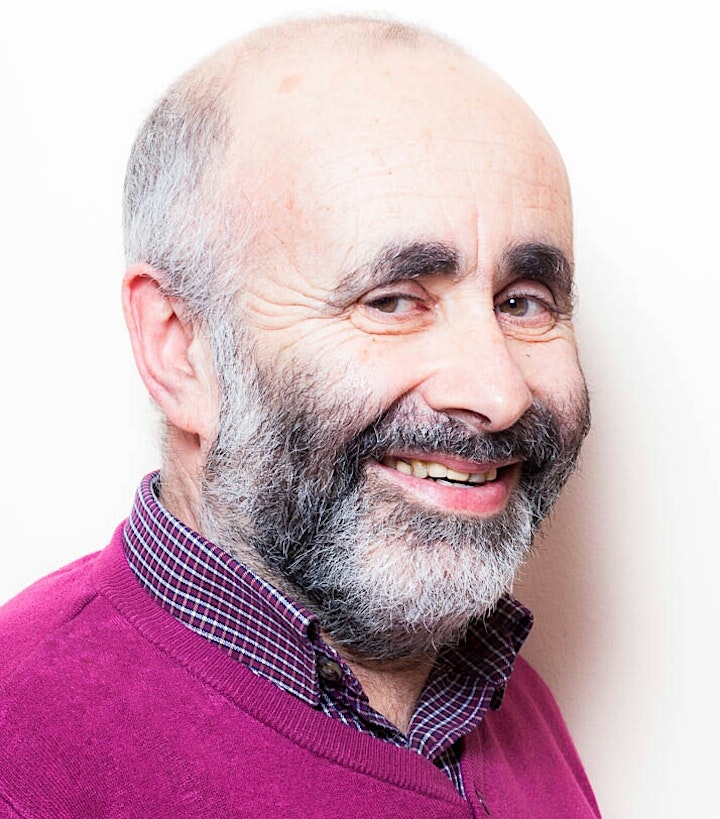 How Green is your Mind?
In this workshop, Robin will look at the concept of othering and how it creates and reinforces fear – a source of both psychological and physical pollution. 'How Green is Your Mind' asks us to examine and take responsibility for our thinking in order to help us to move beyond fear to a place of connection.
Robin Shohet has been working in the field of therapy for more than 40 years, and has written extensively on supervision in particular. HIs latest book,In Love with Supervision(PCCS Books, 2020), which he co-wrote with his wife, Joan, looks at supervision as a form of spiritual practice.
Robin Shohet
Robin Shohet has been supervising and training supervisors since 1976 and has published widely in the field, including co-authoring Supervision in the Helping Professions and editing Passionate Supervision and Supervision as Transformation. In addition to teaching supervision, he works with Appreciative Inquiry as part of a commitment to wanting to see people flourish at work.
Website | https://www.cstdlondon.co.uk/
Date and time
Location
Refund policy
Refunds up to 1 day before event
Eventbrite's fee is nonrefundable.
Organiser of PCCS Books CPD Day: Counselling & Psychotherapy in Times of Global Calamity
Sandra and John are a sibling team who are proud to be serving the helping professions for more than 10 years with online interactive learning. The workshop programme is being offered alongside the Onlinevents CPD Library which we believe is the world's largest online library of video and audio learning, with instant certification for the helping professions including counsellors, coaches, teachers, supervisors and nurses.
100% Learning Guarantee
Our number one priority at onlinevents is your learning. Which means we stand by our learning experiences 100%, no matter what, no holds barred, no ifs, no buts.