PCR Charity Fundraiser Camping Trip 2019

Friday, 12 July 2019 at 19:00

-

Sunday, 14 July 2019 at 15:00 (BST)
Event Details



PCR CHARITY FUNDRAISER 
CAMPING TRIP 2019
Friday night: 
- Arrive whenever (either eat before or grab some food at a local pub) (Carshare from Plymouth to save too many cars)
Saturday:
- A long (Up to 13miles) and a short (up to 8miles) run planned from around 11am
- A night run for those that want one (3-5miles) from around 8/9pm
- Eden Parkrun is also an option for those that want to, hence the later start for the run. Also for those with kids that want to spend the day at Eden you can 
Sunday:
- Runners Workshop with Colin... 9, could be 10 it depends how many beers you've all had!
- A long (Up to 10miles - Can be longer) and a short run (Up to 6miles) Starting at 11pm ish, there is a little drive to the start in the direction of home. 

- Head home!
What's including (£42.51pp):
- Event Brite Fee (£2.51)
- Camping for 2 nights
- Three routes with stunning scenary and varying terrain, coastal Saturday (Fowey side), inland Sunday (Boddinnick side). There are pubs on the route on Saturday should you wish!
- A runners workshop with Colin Sunday morning 
- Navigational aids in the form of 1:25000 OS Map (OS Explorer 107) of the area along with .gpx file will be provided for all runs so you can use either the paper map or your phone as Luke may not get time to staple arrows to a bunch of fence posts. 
- Colin is working on getting kit for you to test and the response from companies so far is very positive, so hopefully trainers and headtorches - We will keep you informed as to when this is confirmed.
- Limited edition Event clips with the SWCP 630 Challenge logo and any other goodies we can get together.
- A raffle ticket (We have received some goodies and think the best way to dish them out is through a raffle so everyone gets a ticket)
- All profit will go directly to the charity page for Colin's and my 630miles round the SWCP in September. Split between PTSD Resolution (40%), Alzheimer's Research (40%), SWCPA (20%).
Other:
- Food isn't included so you need to bring stuff for breakfast and whatever you require for the runs. Once I have numbers we will contact local pubs in the area to find out what they can offer us on the Saturday night.
- Now you don't have to do all the runs, there is no problem with simply entertaining yourselves its entirely up to you. Kids are free to come but entertainment will not be provided, they are welcome to join the routes as long as they are accompanied by you.
- Please contact me if you can't do the whole weekend but can do a day, we will sort something out for you!
- No refunds but you can sell your ticket to someone else.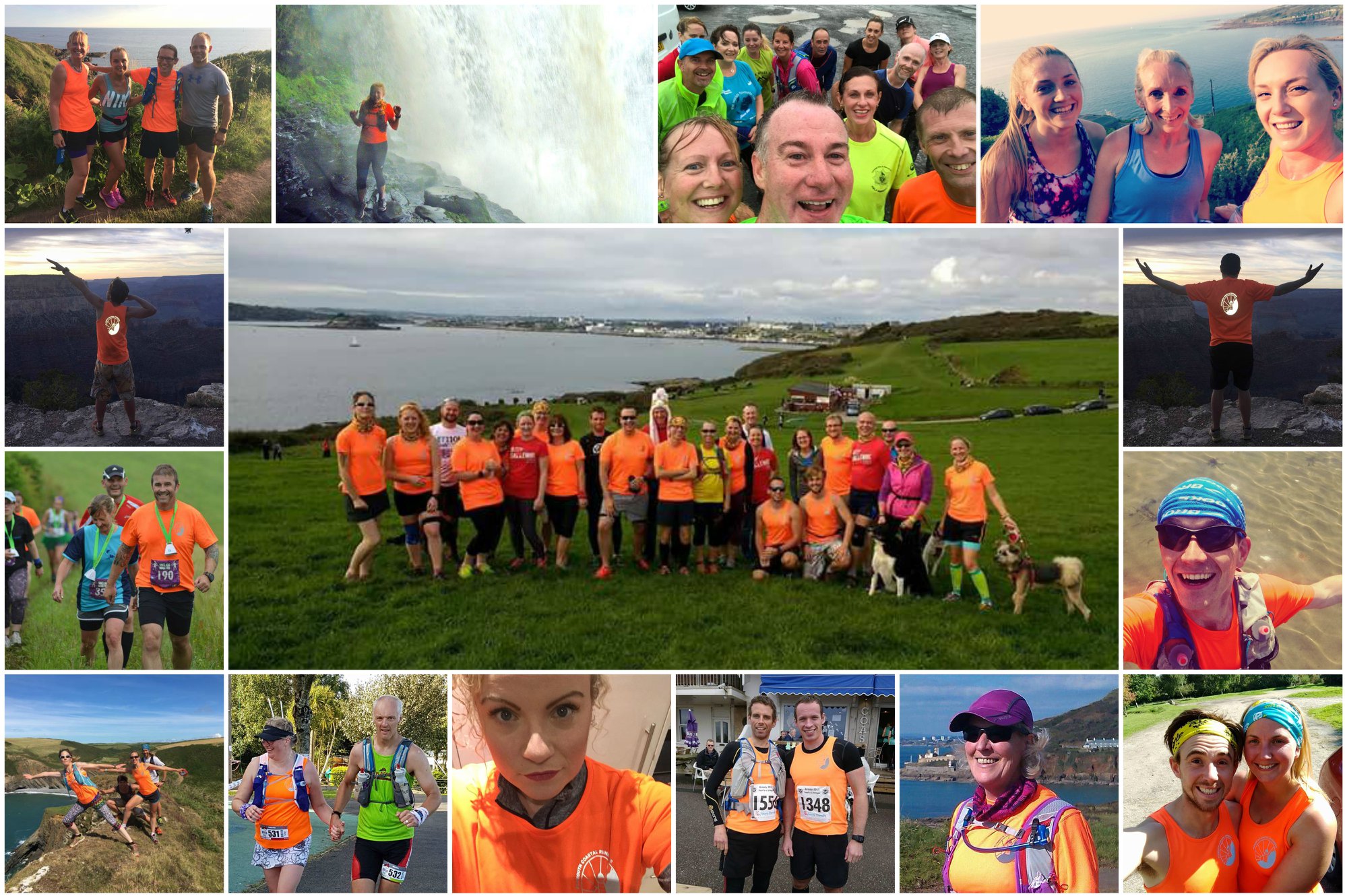 When & Where

Penhale Caravan & Camping Park

PL23 1JU Fowey
United Kingdom


Friday, 12 July 2019 at 19:00

-

Sunday, 14 July 2019 at 15:00 (BST)
Add to my calendar
Organiser
For any loon that loves running on the coastpaths around Plymout
...
h... any distance, day or night! Add anyone you like! Any time you fancy a run post details of start time and location and hopefully someone comes and joins you!!! No affiliation or anything just a bunch of like minded nutters! You run on the coastpath at your own risk... this group holds no insurance etc... it's a bit of fun to get more people running on the coast.