If you're looking for a job or apprenticeship, you won't want to miss this free online event.
About this event
Register for this free event
Select the webinars you are interested in
Join us on Wednesday 10 November and Thursday 11 November to boost your career!
Our full event schedule is below.
To find out more about Peabody's free employment service (for London and Essex residents), visit our website.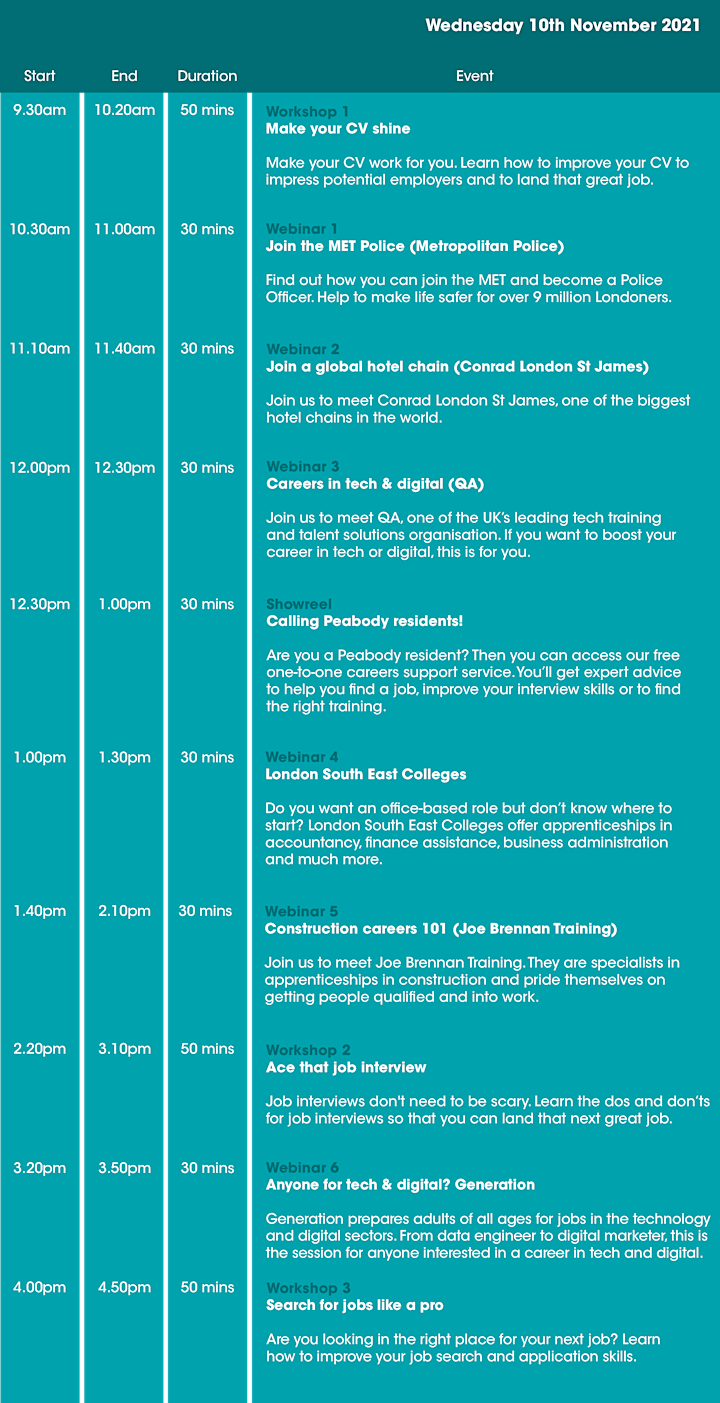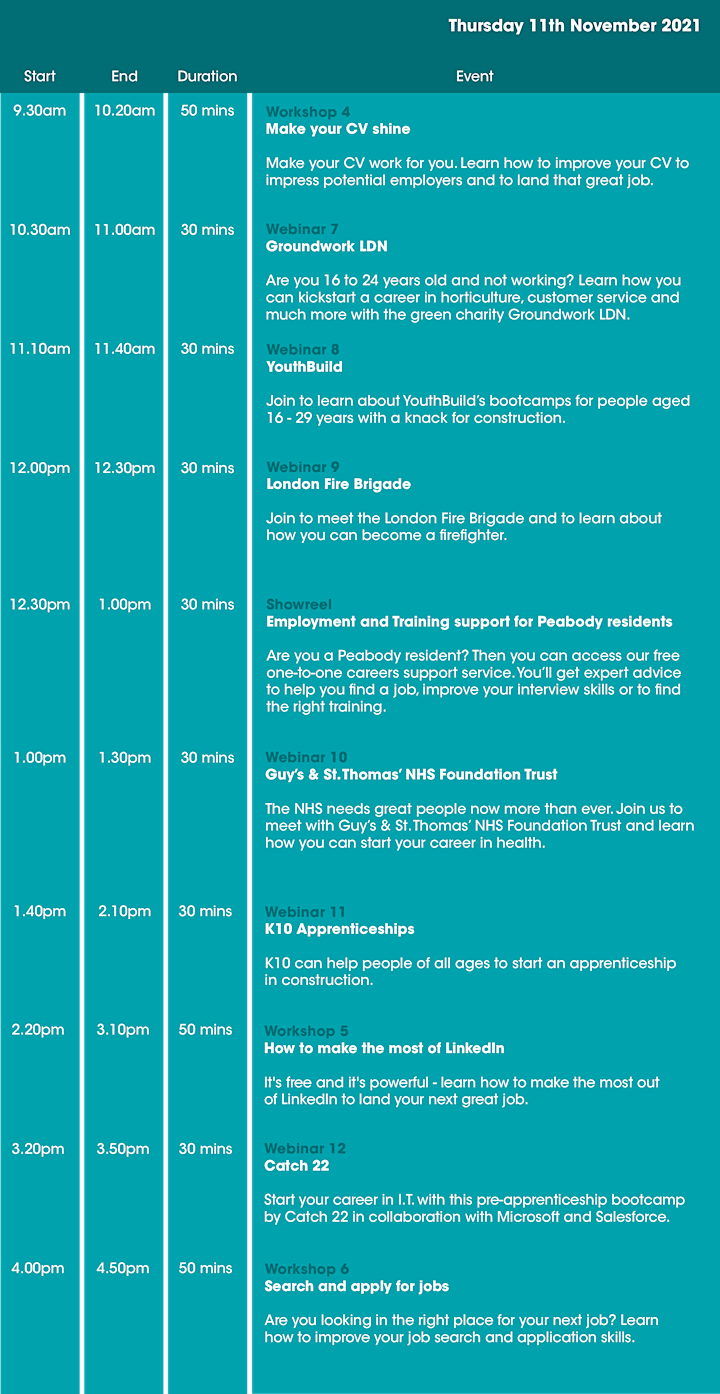 We welcome anyone who is looking for work or wants to find out about apprenticeships and different career options. We especially welcome Peabody residents who can access our free one-to-one career support service.
Have a disability or other reason for needing additional supporting?
Please contact us directly at employment.training@peabody.org.uk if you would like any additional support to access this event.