Sales Have Ended
Registrations are closed
Thanks for registering. We look forward to meeting you on 2nd July!
Sales Have Ended
Registrations are closed
Thanks for registering. We look forward to meeting you on 2nd July!
Description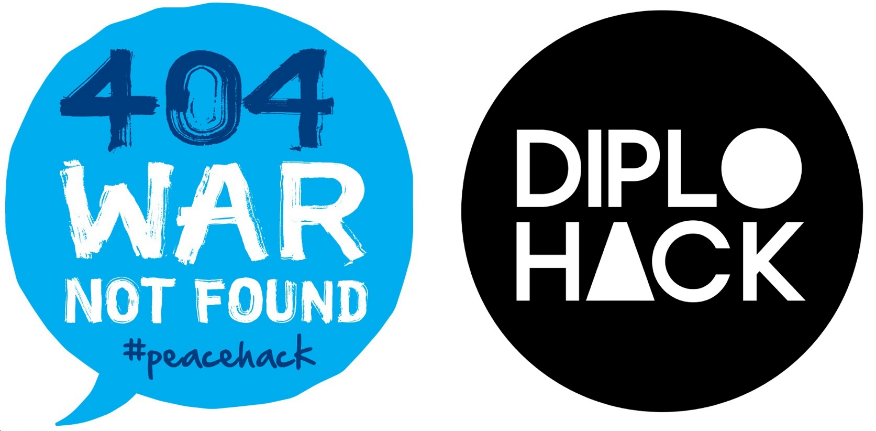 *Please note - this event has been postponed until later in 2018. Check back for detail on a new date
---
#PEACEHACK AND #DIPLOHACK present
Peace connect: working better together to prevent conflict
Finding data-driven and innovative solutions to jointly and rapidly identify and respond to conflict dynamics and risks.
Can you code? Are you a peacebuilder? Do you work in development or do you want to work in development? Are you a social designer? Or do you want to have the opportunity to put your skills into action for the social good?
On 2 July the Dutch Ministry of Foreign Affairs and the United Nations Development Programme are hosting a HACKATHON FOR CONFLICT PREVENTION at the Humanity Hub in The Hague.
Can an app help to prevent conflict? Can tech-based solutions build peace in conflict affected societies? Can interactive digital tools bring people together to tackle potentially hostile situations?
This hackathon aims to answer these questions by designing a system that brings the UN, development partners and local actors together to identify, analyse and respond to conflict risks.
Why is this important?
Conflicts today are increasingly fueled by a diverse array of interconnected factors, including: weak governance; the political and economic dominance of ethnic or religious elites and the suppression or exclusion of others; socio-economic inequalities and imbalances in economic opportunities; environmental degradation and competition over resources; human rights violations; and the proliferation of arms. In this rapidly evolving, dynamic conflict landscape, small incidents can easily become the catalyst for violent conflicts as a result of the unprecedented speed at which information spreads through networks, including social media.
Humanitarian, development and peacebuilding actors need to respond to this complex challenge through coordinated action. We need new and effective mechanisms that enable these actors to work in greater synergy much earlier on the continuum of humanitarian assistance to recovery, ensure conflict-sensitivity, and address the drivers/root causes of conflict all at the same time. Any common effort should be inclusive and ensure full ownership from national stakeholders (i.e. government, civil society, academia, religious/traditional leaders etc.).
UNDP plays a critical role in bringing all these actors together at country-level to support the UN Resident Coordinator. This is an immense challenge which requires an innovative approach to support the joint and rapid identification of, and responses to, conflict dynamics and risks.
The problem statement
How can national and international stakeholders within and outside the UN work better together to increase the joint and rapid identification of, and responses to, conflict dynamics and risks?
The case study
Since the start of the Syrian conflict, tensions have simmered between Syrian refugees and host communities in Lebanon. The spread of fake news and hate speech on social media has led to several violent incidents targeting Syrian refugees. The polarized mainstream media further contributes to this by deepening social divides, especially around the refugee crisis. These tensions are compounded by other longer-term conflict dynamics in the country, such as shrinking civil society space, marginalization, failing government, and a lack of mechanisms to address people's grievances, particularly women, youth and marginalized communities.
A number of UN organizations, international and national NGOs, academia and private sector representatives are actively responding to these tensions. This creates opportunities for addressing conflict risk factors, but also challenges in collaboration and coordination. Such challenges can undermine the potential impact of targeted joint efforts to prevent conflict.
The prize
UNDP is embedding innovative thinking across the organization and into its programmes. It is developing mechanisms that enable cooperation with external innovators that present promising solutions to strategic challenges. The winning team will get a unique opportunity to work directly with UNDP experts to develop their ideas into a project proposal, and which UNDP will promote, scale and replicate across the system.
---


The logistics
Date: Monday, 2nd July 2018 9:00 – 18:30
Venue: The Hague Humanity Hub, Fluwelen Burgwal 58, 2511 CJ Den Haag, Netherlands (http://www.humanityhub.net/)
Draft Schedule
9:00 – 9:30 Doors open and registration
9:30 – 10:15 Introduction and problem statement setting from International Alert, Dutch Ministry of Foreign Affairs and the United Nations Development Programme
10:15 – 10:45 Group formation and initial ideation session
10:45 – 11:00 Coffee break and more group formation
11:00 – 11:15 Shout-outs – group representative will present idea in 1min, ask for capacity/expertise if required
11:15 – 13:00 Hacking starts
13:00 – 13:45 Lunch break
13:45 – 14:00 Stand up – groups feed back to the cohort (again in 1min) and ask for additional help
14:00 – 16:30 Code Sprint
16:30 – 17:00 Finalise projects and prepare presentation
17:00 – 17:45 Final presentations to judges. 2 minutes max for each team
17:45 – 18:00 Judges deliberation
18:00 – 18:15 Results and prize-giving
18:30 Close
---
FAQs
Format
Network with others to form teams. Use the shout-out to recruit team members. The maximum number in a team is six.
Software resources

Devs may build their prototypes via native code, APIs or templates. You may use any data analysis, processing or visualization tool you need to build your app.
Ownership of code/app development

We operate an open source code policy. It is our intention to share all code on the International Alert GitHub repo, to enable solutions to be developed outside the hackathon event itself.
Judging criteria
The prototypes produced by developers will be judged according to the following criteria
Inclusivity

: does the system engage various stakeholders in data collection and data analysis?

Sustainability: Is the system resource heavy? Does it use any free, open source data systems? is it easy to manage by local stakeholders? How does it foster local ownership?
Innovation: does the system use innovative means of collecting, analyzing, and disseminating data. Does the system disseminate data on conflict trends and dynamics in real-time?
The judging panel will be made up of high-level representatives from UNDP and the Dutch MFA/Minister for Foreign Trade and Development Cooperation plus an expert in technology design.
The venue
The hackathon will be held at The Hague Humanity Hub, a community of innovators in peace, justice, and humanitarian action. They offer an office space for likeminded organisations, with flexible workplaces, meeting rooms, a café and an event space. Organisations that are member of the hub include among others HumanityX, UN OCHA data centre and Mercy Corps.
What are my transport/parking options getting to the event?
We recommend you use public transport to get here as there is very little (and expensive) street parking near the venue. From the Hague Central Station it is only a 5 minute walk to the venue. Please be aware that we are unable to offer any bursaries for travel and accomodation.

What can/can't I bring to the event?
Bring your ideas, skills and talents. Probably best pets stay at home.
Where can I contact the organiser with any questions?
Fieke van de Ven from the Dutch Ministry of Foreign Affairs at fieke-vande.ven@minbuza.nl or +31653180994.
Is my registration/ticket transferrable?
Yes, but please email us before you do.
Do I have to bring my printed ticket to the event?
No, but it would make life easier if you could!
What is the refund policy?
If you have paid nothing, we will refund you the same amount (although if you can't make day, please again let us know so we can offer the space to someone else).
The name on the registration/ticket doesn't match the attendee. Is that okay?
We'd rather they did. Drop us an email if you want to make any amendments.
Can I start before the hackathon?

You can prepare wireframes, outlines, or notes but you cannot start any of your design or development until 10.15hrs on the Monday of the hackathon.
What resources am I allowed to bring/use during the hackathon?

Anything you need to complete your prototype.
What if I don't finish the project in the allotted time period?

You will be judged based on the completed features. It will be up to the judges' discretion to determine how your project ranks against other teams' projects.
Do I need to bring my own computer?

Yes. We encourage devs to bring their own devices.
I'm hungry!
Hopefully you won't be - we'll provide you with food and drink. You are also welcome to bring your own food. If you have any specific requirements, drop us a line and we will try and suit your needs.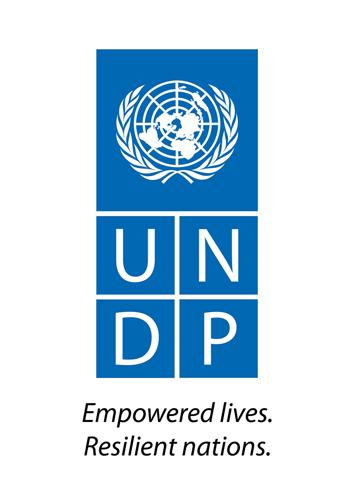 This event is supported by UNDP and the Dutch Ministry of Foreign Affairs.