Peace, Wellness and Profits - The Masterclass @ Olympia Beauty 2019
About this Event

Join us on Sunday 29th September 2019 from 2:15pm - 6:15pm for Peace, Wellness and Profits THE MASTERCLASS with Global Beauty Educator and Princes Trust Mentor Eryca Freemantle and Special Guest Speakers Viola Edward, Karen Dawn Hutchinson, Crystal Emmanuel and Judith Pellucini at Olympia Beauty Show!
Do you feel like you neglect your personal well-being and need a change?
Suffer from stress, fatigue, weight gain, bloating or anxiety? These could all be symptoms of a deeper issue that needs to be released.
Maybe you are seeking solutions to help balance yourself in both work and business to allow for a more effective work day and improved business success?
If you feel like you would benefit from a deeper insight into easy and effective methods and techniques to take away and use for a more balanced lifestyle; then this is the perfect masterclass for you!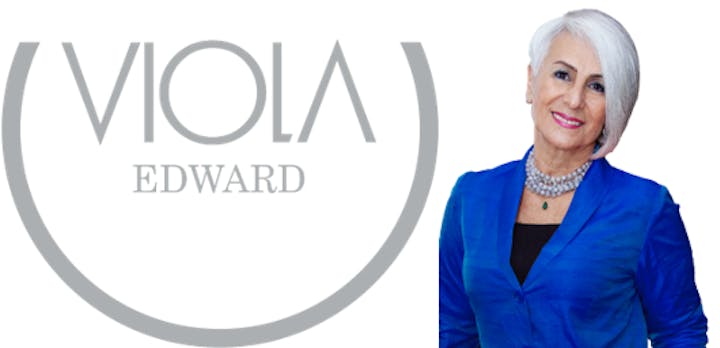 Speaker: Viola Edward
Viola Edward presents "Emotional Intelligence + Breathwork = Freedom from Stress"
Viola Edward, is a social entrepreneur who works internationally with individual and corporate clients in sustainable management and leadership.
Viola is a Multi Award Winning, Transcultural Psychotherapist, Breathwork Lead Trainer, Stress Mastery Mentor, Author, Co-Owner of Kayana International & Founder of Feminine Capital Forum. Honorary Doctorate in Humanity and Leadership 2018 and Outstanding Contribution to Mentoring 2019.
In addition to this Viola is a part of Kayana Breathwork; a team of international consultants who specialise in Mentoring and Breathwork applied to individuals, groups and organisations for management and personal development, both online and personally, including body work, relationship coaching, Mental Health Awareness and Breathwork Training.The Kayana Breathwork team are based in the beautiful Mediterranean Island of Cyprus and their venue and team invite and support Relaxation, Stress Mastery and any required development.
Catch and experience one full hour of Viola Edward's brands and services on Sunday 29th September 2019 at the Peace, Wellness and Profits Masterclass within the Education Club at Olympia Beauty Show.
Special offers on the day include a special deal on all bookings of "Stress Mastery & Way to Freedom " by Viola Edward and a special signed book deal
More info: https://www.violaedward.com/
Speaker: Judith Peluccini
Fingerprints Coaching is the transformational place best known for helping people achieve results quickly through challenging the conventional way of thinking.
We do this through helping individuals silence the mental chatter, re-frame their old story thus reshaping their mindset to create the ability to design a new life welcoming those dreams and aspiration and living a fulfilling life.
Your life only begins when you choose and take action.
This section of the masterclass will cover:
- Understanding your victim mindset
- How to get out of the victim mindset
- How to take your life to the next level by choosing the mindset you want
Special deals offered on the day will include:
Online coaching series
1-1 Coaching
Opportunity to join subscription-based Facebook online community
More Info: https://www.fingerprintscoaching.co.uk/

This event is brought to you by Crystal Emmanuel of Celebrity Creations Management. Crystal is the Founder of Beauty in The World and The Pamper Sessions - Beauty, Fashion and Wellness Show
More info: www.CelebrityCreationsManagement.com
This masterclass will include talks, discussion, take-away tips and exercises for busy professionals covering:
Protecting your mental, physical and emotional health while raking it in!
How the wellness of your team is directly linked to the wellness of your business
Ways to relieve and over-come work-related anxiety and depression
Take-away tips for catering to your day to day wellness
Simple takeaway exercises you can do at your desk to re-balance your day
Understanding when someone in your team needs support
Early Booking Advised. Places are limited.