Description
Pecha Kucha Night is a chance to meet RCA alumni and current students who are all working on projects that have a sustainability mindset at their root, each taking a different way forward with new and innovative ideas to some of the world's most pressing and emerging challenges.
This is your chance to get up close with some of the most exciting ideas at RCA, with the power to reframe our present and shape our future!
---
Here's what's in store for Round #3...
Pascal Romme, studying on MA Innovation Design Engineering is currently researching how we might reduce material waste in woven garment manufacturing, by exploring exisiting weaving techniques and new forms of manufacturing. He is at the early stage of research, looking to share information on the subject, his first directions and next steps in order to trigger interest, invite feedback and share insights.

Freyja Sewell, in her final year of MA Design Products has been exploring the research question: Can Mindfulness led metacognition bring about a species wide shift in perception where we can begin to perceive and respect the interconnected nature of reality? Freyja is a designer who builds for the mind. She is fascinated by the challenge of creating privacy and mindfulness with-in our increasingly hectic and hyper-connected world. She is convinced that human happiness is intrinsically linked to our planet's health and that meditation may be a path to realising this. Check out her project blog if you can't wait till next week!

Sadhvi Jawa is studying MA Textiles - Weave; her work explores narratives of the rapidly changing rural and urban landscape of Bangalore city in India where she has lived for over a decade. She is working with the idea of coexistence through different materials and colours representing diverse communities and industries of Bangalore. The coming of new industries while displacing the old ones are layering and altering the identity of Bangalore. Through textiles, she is digging deeper into the importance of engaging with the narrative and how different colours, materials and making processes can communicate and extend one's way of seeing and understanding the world they live in.
Kenny Arnold from MA Design Products will share his research and inital material explorations into how we might make our current complex food system - which sustains modern society - more resilient in light of exhorbant food miles and the threat of climate change. In response he has been prototyping alternate growing mediums that could be made from fruit waste to make nutrient rich paper to enable more local food growing, as well as now taking a very 'zoomed out' perspective by exploring all stakeholder perspectives in order to identify further areas for innovation in this complex system.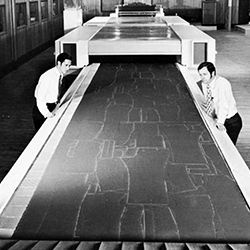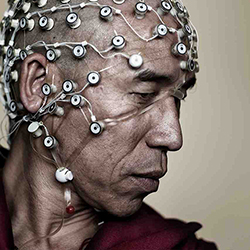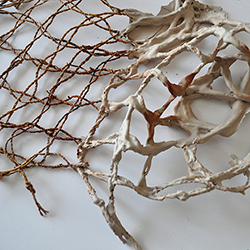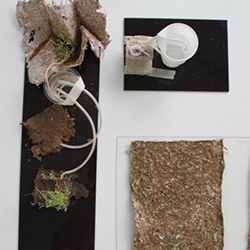 ---
What is Pecha Kucha?

Pecha-kucha is a quick visual presentation style first used by young designers in Japan to share their work publicly and meet fellow creatives. We will borrow their format followed by beers and chit-chat in the ArtBar so that you get a chance to discuss and feedback with each of the speakers in smaller groups. No hand-raising fear here!

The idea is that compared to a formal presentation and Q&A it encourages more relaxed discussion and feedback, as well as potentially spawning new ideas.
Please get in touch if you would also like to share your work at the next Pecha Kucha.