PechaKucha Sheffield Vol#16 - 'Pushing the Envelope'

Thursday, November 20, 2014 from 7:30 PM to 11:30 PM (GMT)
Event Details
Pecha Kucha Sheffield Vol#16
'Pushing the Envelope'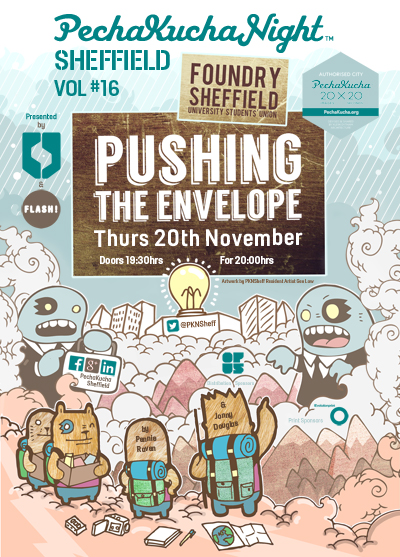 Speakers
Professor Vanessa Toulmin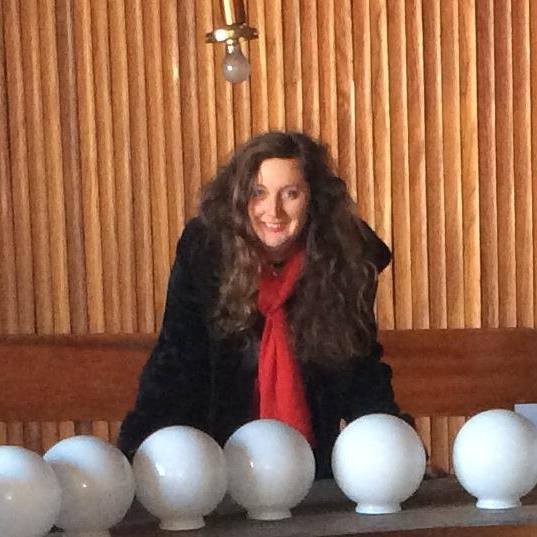 Sovereign Spectacle Marvel
Felicity Hoy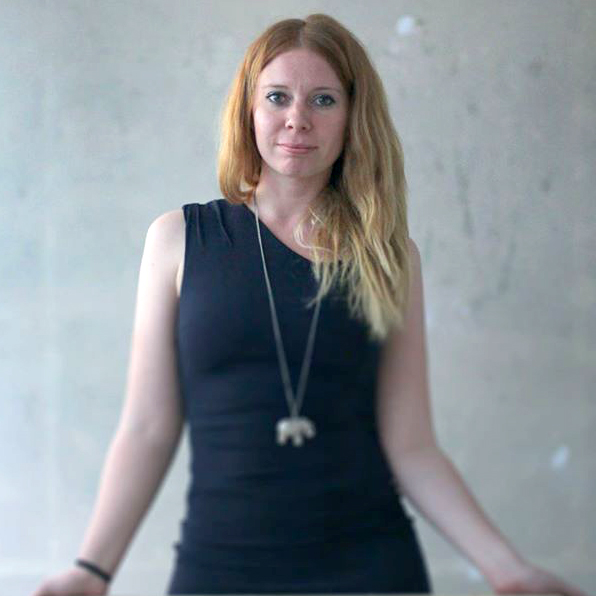 Combined Realm Catalyst
Tom Pepper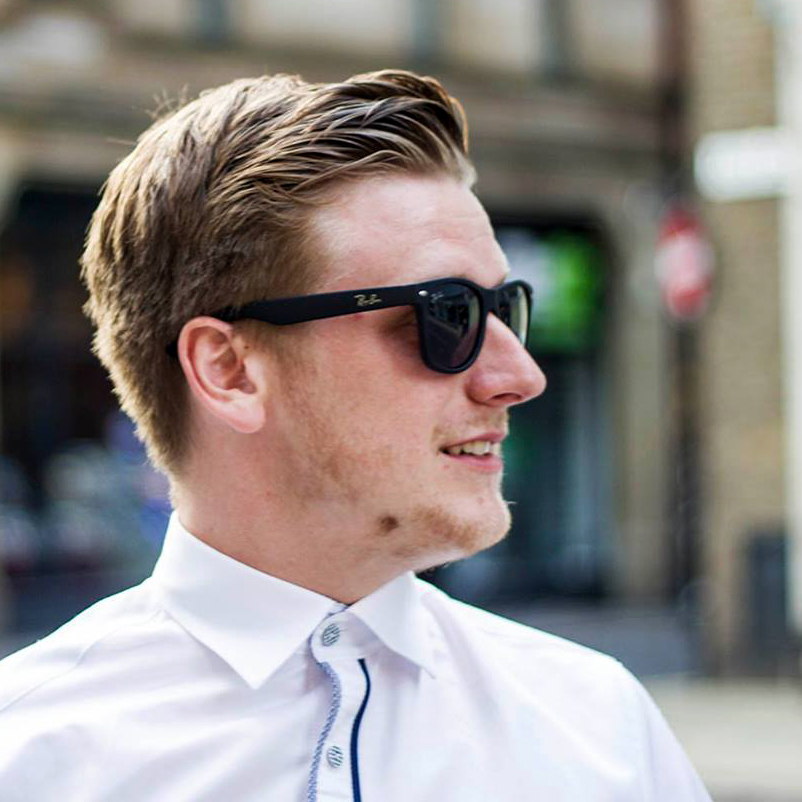 Cybernetic Merchandise Cultivator
Jedde de Vries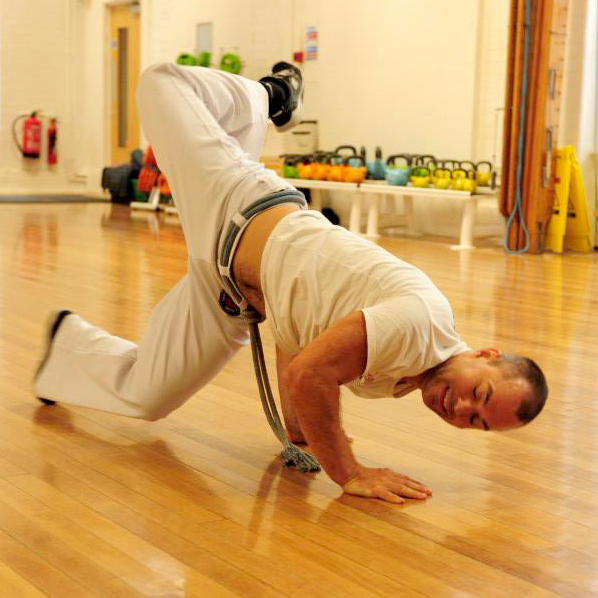 Majestic Flow Orchestrator
'Capoeira Specialist'
John Wilson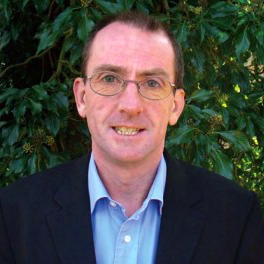 Dream Space Architect 
Liam Garcia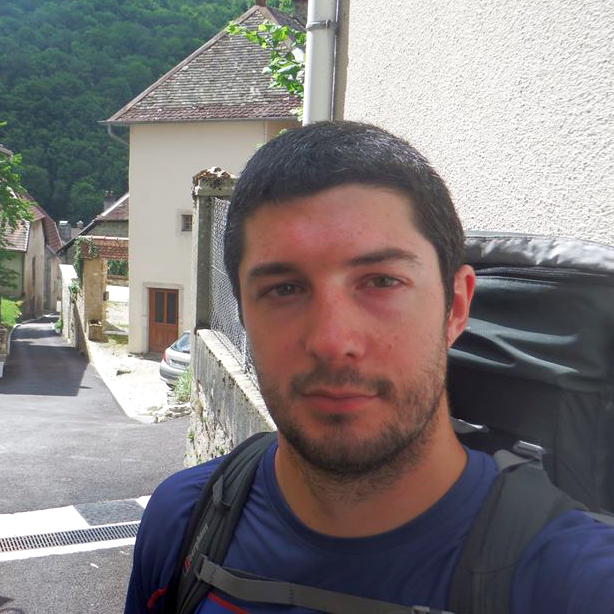 Formidable Spirit Provider
Pushing the Envelope
From the crazies willing to sit aloft a giant firework aiming for the stars, to the Nylon clad, 6ft flying-squirrel-suited adrenaline seekers, leaping from a mountain top...we all know that without those who kick dirt in the face of conventional wisdom, life as we know it, would simply not exist; but what is it drives them to risk it all?
PKNSheff Vol#16 is an exploration of those whom are willing to take the leap of faith, the ones who step up and set out...the pioneers, the misfits and the heretics...the game-changers, the 'not having this anymore'-ers. 
In some way we all know that the 'what if' and 'just maybe' that resides somewhere deep inside is possible; yet so few ever quite manage to ante up and dive in. The desire in the darkness will always linger, but the risk-vs-rewards are weighed and peering into the infinite void with no idea of what might happen, the dream gently fades once more! 
Do those 'that do' have an ability to see things differently? 
How are they so willing to fall, only to get back up again and again…until they overcome the odds?
What makes the brave and the bold test the boundaries of the possible, find the limits of what can be done and push themselves beyond? 
Join us on Thursday 20th November to discover why something out-of-reach is not unreachable; that if you can suspend doubt and disbelief long enough you can discover what we're all really capable of…come remind yourself that you are not made of glass and can achieve anything you dream of. 
One love,
PK Family xx
When & Where

Foundry
Sheffield University Students' Union
Western Bank
S10 2TG Sheffield
United Kingdom


Thursday, November 20, 2014 from 7:30 PM to 11:30 PM (GMT)
Add to my calendar
Organizer
It's like clubbing for thinkers...
…inspiration for the creative class…
...a business social that's more a night out...
...it'll get your heart skipping and your mind racing!
Four times a year we bring together the Creative, Digital and Business communities for a evening of Inspirational Talks, Challenging and Amusing Short Videos, Live Music and Unique Entertainment.
Pecha Kucha, meaning 'chit chat' in Japanese, is a global, viral phenomenon running in over 1015 cities across the world. Sheffield became the 300th PK City on the Planet in April 2010 and has run 24 events at 21 different venues to date.
The evening is based around the 20x20 format, which was first started in Japan in 2003 by the architects Astrid Klein and Mark Dytham. Each presenter uses 20 slides, set to auto advance every 20 seconds to present their subject or showcase their work.
by Jonny Douglas and Pennie Raven