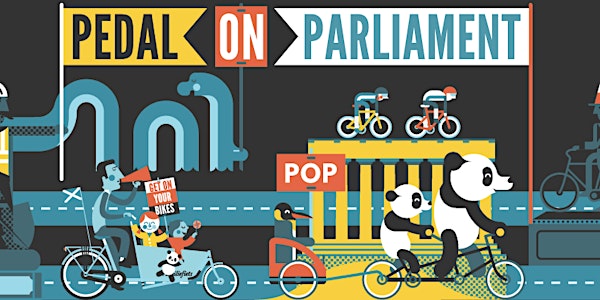 About this event
This is our online AGM: a chance to look back at the last year and plan what we're going to do in 2021 (in so far as that is possible).
We will begin with a meet and greet with all joining the meeting until around 7.10pm and will then move to spotlight our speakers, chair and co-chair. We will ask that you mute yourself at this stage and from there, use the chat facility or raise your hand if you wish to contribute to the conversation.
7pm - Meet and Greet
7.10 - Welcome and POP overview
7.20 - 2020 POP action roundup
7.30 - Accounts
7.35 - Discussion on 2021 POP action
We only have a very small group of people leading on action at the moment and are really keen to have more folk involved. So even if you've never been to a Pedal On Parliament event before we would love to hear your views and hopefully find ways in which you can help out.
Please come armed with ideas for how we plan for next year!