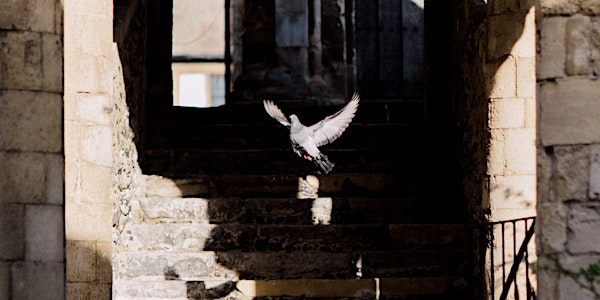 PEDESTALS, PULPITS AND PEWS: PERSPECTIVES ON BULLYING IN THE CHURCH OF ENGL
FREE online conference - conference with optional afternoon work-streams
About this event
Morning Webinar Details:
When: May 31, 2022 10:00 AM LondonTopic: Pedestals, Pulpits and Pews (a perspective on bullying in the Church)
Please click the link below to join the webinar:
https://us06web.zoom.us/j/89680196333?pwd=TjNkL2hUK0NYZ3Q3dVduQmxVK25EQT09z
Zoom link for the afternoon sessions: (Amended)
https://us06web.zoom.us/j/83221989124?pwd=YkdVTmJZR1R0NHhDZi8rNXN3c0VsUT09
The aim of this conference is to bring together a body of knowledge and perspectives on bullying in the Church of England. While little has been published by the Church of England about bullying, there are many stories of bullying in the church. The 2008 document Dignity at Work produced by the then Deployment, Remuneration and Conditions of Service Committee for Ministry Division became outdated following the implementation of the 2010 Equalities Act.
This conference seeks to begin a journey of gathering current perspectives on bullying in the Church of England. In doing this, it hopes to inform current discussions on how the church can become an environment of mutual flourishing where misuse of power is taken seriously and addressed in consistent, open, accountable and transparent ways. It has been organised by a team who have gathered together in the light of current discussions on bullying in the Church of England and who have both practical and academic interests in this area. For those who would like to contribute further there will be a number of facilitated afternoon work-streams. A summary of the morning talks and the work-stream conclusions will be collated into a document for wider circulation to be sent to both Archbishops. It is hoped that the results will also be presented as a poster at General Synod.
The conference will be introduced by Rowan Williams, former Archbishop of Canterbury. Speakers include Anne Lee, Lorraine Turner, Sandra Cobbin, Augustine Ihm, Clive Billenness and Andrew Goddard.
PROGRAMME
10.00 Welcome and opening prayer - host Rhona Knight
10.05 Introductory words - Rowan Williams
10.15 Perspectives on bullying: Setting the scene - Anne Lee
10.35 Insights from research in a Church of England Diocese - Lorraine Turner
10.55 Research into episcopal understanding about power - Sandra Cobbin
11.15 Coffee break
11.30 Perspectives from experience: gender, race and LBGTQI Augustine Ihm
11.50 New perspectives: cyber bullying - Clive Billenness
12.10 Theological and ethical perspectives - Andrew Goddard
12.30 Panel Questions
12.50 Plenary review and close - Alan Gregory, St Augustine's
The afternoon online work-streams will run from 14.00-15.30 and will conclude with a plenary from 15.45-16.00.
The work-streams will bring together the different perspectives of conference attendees to reflect on the content of the conference and consider how it can inform the local, diocesan and national church.
SPEAKER BIOGRAPHIES
Clive Billenness is a retired University Senior Research Fellow and an Internationally Certified Information Systems Auditor. Recently elected to the Church of England General Synod, he is a member of the Archbishops' Council Audit Committee. His recent video about Psychopathic Behaviour in Parishes has had thousands of views.
Sandra Cobbin is a leadership trainer, a coach and a mediator. Sandra's leadership training is with clergy at different stages in ministry. She is a transition coach for bishops and deans, she works with senior teams in dioceses and cathedrals. Sandra's conflict works helps congregations explore the potential for reconciled relationships.
Andrew Goddard has a portfolio ministry which combines parish ministry with teaching, research and writing, and involvement in the wider church. He currently teaches Christian ethics for Westminster Theological Centre and the Cambridge Theological Federation. He has written and taught on Anglicanism. Andrew was a consultant on the recent Living in Love and Faith (LLF) project of the Church of England and is a member of the Church of England Evangelical Council (CEEC)
Rhona Knight was a GP ethicist, academic and medical educator for 25 years. She was ordained in the Church of England in 20016 and led on teaching pastoral care and ethics at Lincoln School of Theology. Now retired she continues to research, write and teach particularly in the area of boundaries and trauma in ministry. She is a retreat leader, spiritual director and pastoral supervisor.
Anne Lee is a social psychologist at the University of Oxford, researching bullying in churches. She has experience in the field of safeguarding and contributed to the Anglican Communion Safe Church Network, running a workshop on workplace bullying. She has given presentations on bullying and churches at international conferences around the world.
Augustine Tanner-Ihm is Assistant Curate and Student, Mission and Outreach Director at St. James and Emmanuel Didsbury, Manchester. He is a consultant in Equality, Diversity, and Inclusion and Leadership Development, and a doctoral student in Transformational and Cultural Leadership. He is a presenter of Radio 4's Daily Service.
Lorraine Turner is Vicar of St. Mary's Platt. Following a first career as a science teacher, Lorraine trained for the priesthood at St. John's College, Durham. Over the course of 13 years Lorraine was a curate, team vicar, rector and rural dean in the Diocese of Lincoln before her move to Rochester Diocese. Her early work, 'Good Practice in the Curate/Incumbent Relationship' opened the door to research into how insights of the field of workplace bullying might be usefully applied in the Church of England context.