Would you like free business support? Are you looking for support as we emerge out of the Covid lockdowns?
About this event
Peer Networks Programme 2021/22 – Introduction & Inspiration
Peer Networks is a national peer-to-peer networking programme for SME leaders that want to grow and develop their organisation for future success.
Join us and CW Growth Hub for this introduction to what the Peer Networks are, find out how you will benefit and hear from previous delegates about the transformational impact the Peer Groups have had on their businesses.
Plus we have some inspirational speakers to share their insights into business and success.
You will join business owners and senior managers from within your market sector to collaboratively work through common business issues. Through interactive action learning, you will discuss your own challenges, gain and reflect on valuable feedback and implement practical solutions to overcome them.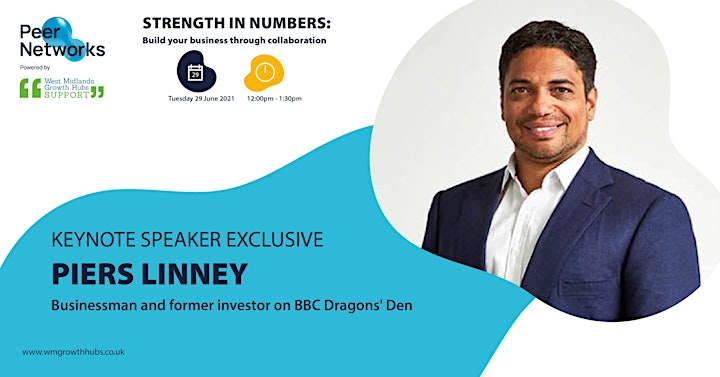 Exclusive Keynote Speaker Announcements
Piers Linney - Renowned Entrepreneur & Start-up & Scale-up Business ExpertKnown to many as one of the shrewdest investors ever to have appeared on the BBC programme Dragon's Den, world-class businessman, investor and keynote speaker Piers Linney is set to speak at this exclusive event on 29 June.Originally from Stoke-on-Trent, Piers is a successful entrepreneur with an impressive business portfolio and will offer a unique insight into the topics discussed based on his own experience.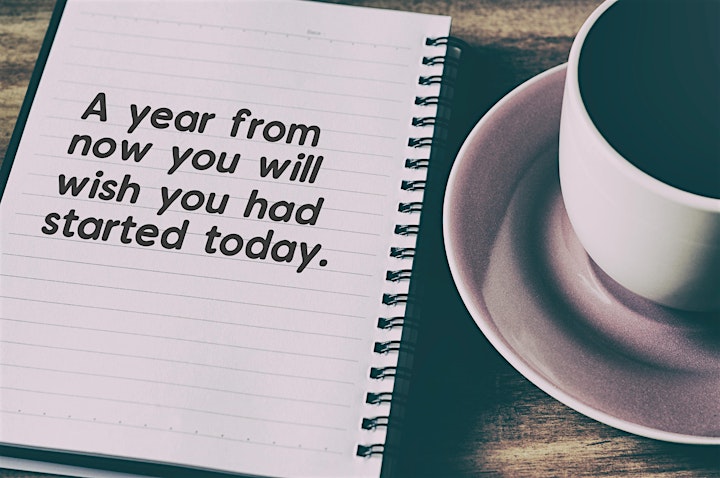 Collaboration is key - There will always be others who have been through the same challenges and have come out the other side. You can learn from others about how they overcome their issues and strengthen your business connections at the same time.
There's never been a more important time to invest in the future of your business by working with people who know your business best! Other business leaders!
Join forces to find your strength in 2021 by attending this FREE online event featuring guest speakers, local businesses and the West Midlands Growth Hubs' free business programme; PEER NETWORKS.
SMEs in the West Midlands can harness the power of Peer Networks to help them grow their business connections, find new ideas and gain a fresh perspective. On Tuesday 29 June our guest speakers will speak authentically from their experience of growing a business through collaboration.
Organiser of Peer Networks Introduction & Business Growth Seminar
Burgis & Bullock are a multi award winning regional firm of chartered accountants and business advisers, we are proud to be one of the regions longest established accountancy practices, with over 130 years' experience.

The firm was created in 1887 and since then has always been involved with a significant number of both local and national businesses, operating over a wide range of different sectors.

With a team of over 60 people, we are able to provide a complete range of business services for our clients, as well as traditional accountancy and tax compliance offerings. We take pride in our people, our clients and our reputation.