Peggy Seeger in conversation with Maxine Peake
Description
A special in conversation event to celebrate the opening of
People's History Museum's (PHM) headline exhibition, Disrupt? Peterloo and Protest with American folk singer Peggy Seeger and Peterloo film lead actor Maxine Peake.
"The activists take those steps, go beyond personal gain and comfort, stick their neck out. They dare, they challenge, they attempt to improve SOMETHING." Peggy Seeger
In this special event eco-feminist Peggy Seeger, joins PHM Radical Maxine Peake to chat about creative protest, the Greenham Common Women's Peace Camp, political songs, the English Folk Revival and Peggy's sponsored swim for the Campaign for Nuclear Disarmament (CND) in the 1980s.
There will be time for questions from the audience and Peggy will sign copies of her autobiography, First Time Ever: A Memoir. Available to purchase at the event from the museum shop.
Suitable for all ages.

Part of the People's History Museum's year long programme exploring the past, present and future of protest, marking the 200 years since the Peterloo Massacre; a major event in Manchester's history, and a defining moment for Britain's democracy.
Co-hosted by Greater Manchester & District CND and People's History Museum.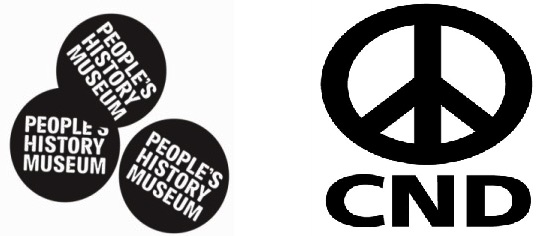 PHM website: https://phm.org.uk
GMDCND website: https://gmdcnd.com