Notes from Dad's Room is a story in fragments which speaks simply of a father/daughter relationship spanning 5 decades.
About this Event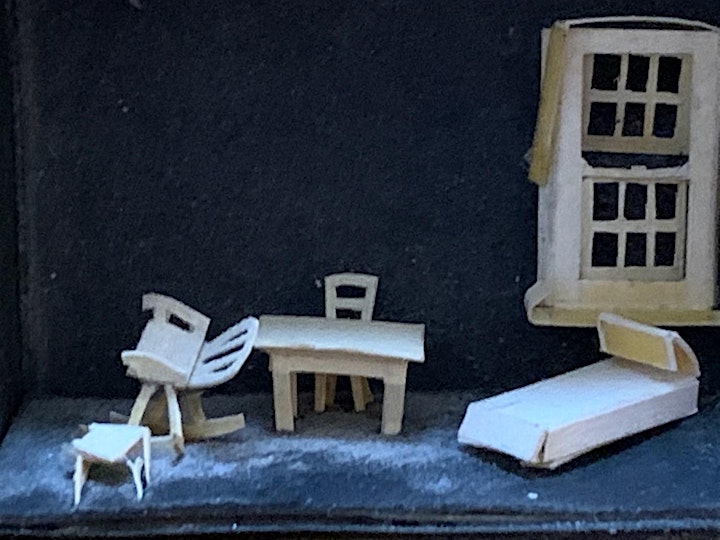 Notes from Dad's Room - Written by Carole Pluckrose
Performed by Carole and Ria Knowles, who invite you to join and watch them perform this two-women, virtual play.
Carole began to write Notes from Dad's Room in 2017, a few months after her father's death. Throughout his final 18 months of his life, she wrote a blog charting their journey through and this formed part of the material she drew on when writing the play. The blog gradually became a forum for discussion about dying with many insightful comments and sharing of experience.
The piece is a lament, an epitaph and a joyful evocation of times past and present and the power of love. Her hope for the piece is that the narrative speaks truthfully to what it is to be human, both in our frailty and strength and our ability to find humour in the darkest of experiences.
Prior to the first Lockdown in 2020 , there were discussions about a residency with the play but with the arrival of the pandemic, it soon became clear that live performance would not be possible.
This rehearsed play reading performed online is an experiment for them both and offers a valuable opportunity to share and explore the material with a virtual audience and we look forward to an interesting discussion following the reading.
Please note this session will be recorded and will be available for you to view later and shared online.
About Carole Pluckrose: (Writer, Artistic Director - Boathouse Barking)
Following a degree in drama from Exeter University, Carole began her career in theatre as an actor with Triple Action Theatre, a physical theatre company, heavily influenced by the work of Polish director Jerzy Grotowski.
She played a wide range of roles, including Molly Bloom in an adaptation of James Joyce's Ulysses and Mephistopheles in Dr Faustus. Triple Action toured extensively in Eastern Europe and North America and throughout the UK. In 2020 Carole joined forces with co-writer Claire Steele to create the Love Letters to the World writing project which was a creative response to the first lockdown. This was supported by Pen to Print, who have confirmed their continuing support for Love Letters to the World, Season 2, A Year in Postcards.
About Ria Knowles:
Ria graduated from Dartington College of Arts and The Mime School, Amsterdam. She has been working as an actor and performer for over 25 years. Her work has included; Timon of Athens directed by Trevor Nunn, the British horror film Dog House alongside Stephen Graham and Danny Dyer, international tours with The American Drama Group and many other appearances in tv and theatre. Ria also delivers actor-based learning programmes for businesses and public sector organisations using theatre as a tool to examine behaviours and psychological models. She first worked with Carole in 1998, they have worked together on many projects since and have come together again to develop Notes from Dad's Room.
Booking is essential. Pen to Print and our partners reserve the right to remove participants who are found not to have booked a place for this session.
Pen to Print and our partners reserve the right to remove participants who are disruptive to a session.
To ensure you don't miss out on the latest updates, please sign up to our e-newsletter