About this Event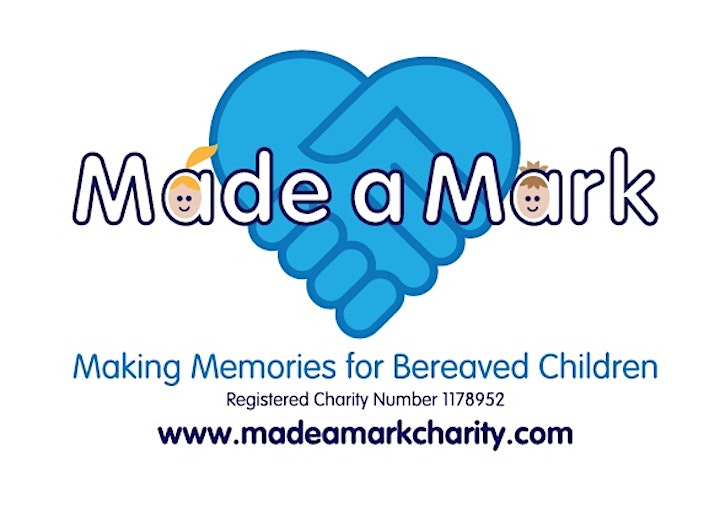 About Made a Mark
The charity was founded in 2018 in memory of Mark Knapp, a much-loved husband and father of 2 young children, who died very suddenly and unexpectedly.
Whilst the care that Mark received in hospital was excellent there was sadly no support for the children.
We found that over time collecting and storing items in a memory box helped prompt and guide conversations with the children.
The charity is a way for us to help other families take opportunities that were missed for us.
Made a Mark provides memory boxes and supporting materials to professionals to help them better support children experiencing loss. Each memory box and its contents costs the charity £50 to supply plus any delivery charge as we supply across the UK.
We currently supply: hospitals, hospices, schools, community teams and funeral directors.
Links have been made with other child bereavement charities to explore ways that we can support bereaved children. We also accept applications from professionals for funding for staff training or activities that promote memory making.
www.madeamarkcharity.com
Every day in the UK it is estimated that over 100 children are bereaved of a parent.(childhoodbereavementnetwork).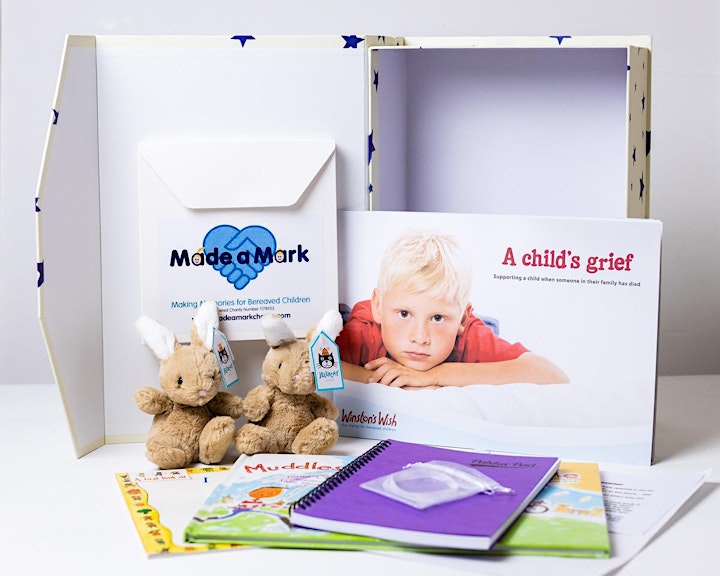 Hosted by JT Expeditions (www.jtexpeditions.co.uk) on behalf of Made a Mark Charity (www.madeamarkcharity.com).
Please note: Minimum age for this event is 14years, anyone aged between 14-17 MUST have their parent or legal guardian with them throughout the event.
ITINERARY
6:30pm: Participants arrive at the Pont ar Daf car park and register for the event!
7:45pm: Registration closes!
8:00pm: Event brief by JT Expeditions!
8:15pm: Set off on the walk up Corn Du and Pen y Fan via the Storey Arms Outdoor Centre, summit photos, then return back to the registration area via the Beacons Way Footpath.
12:00am: Last people arrive back at registration area, hot drinks, cakes and debrief ready to head home
EVENT OVERVIEW
Pen y Fan is the highest peak in South Wales at 886m above sea level. In good weather you can see far north to the Elan Valley and Cambrian hills, and far south towards the South Wales coastline and sometimes even as far as Exmoor and North Devon.
The walk up Pen y Fan from the Pont Ar Daf car park is around 2 hours in total and takes us up the footpath and around the side of Corn Du where hopefully we'll have a clear night and you'll get lovely views down the valleys towards Brecon in the North, and the Welsh Valleys to the South East.
We'll then do the last bit of short ascent to the summit of Pen y Fan where we can get some photos and take a rest before descending back down via the Brecon Beacons Way National Trail back to the Pont Ar Daf Car Park.
INCLUDED
JT Expeditions staff and Mountain Leaders
Drinking water containers
Snacks at event registration
Hot drinks and cakes at the finish
Safety, first aid and emergency equipment
Event gazebo, hot water boilers, cups etc
Risk Assessment and Emergency Procedures documents
JT Expeditions hold Public Liability (£5,000,000, Professional Indemnity (£100,000) and Employers Liability (£10,000,000) Insurance
National Trust fee for use of the route and car park
EXCLUDED
Transport and accommodation
Personal injury and cancellation insurance for participants