About this Event
Two seemingly dumb teens Bill & Ted set off on a quest to prepare the ultimate historical presentation with the help of a time machine.
Certificate PG | 1hr 30min
Director: Stephen Herek
Writers: Chris Matheson, Ed Solomon
Stars: Keanu Reeves, Alex Winter, George Carlin
6:30 PM Cinema Social - to be announced (please see our Facebook page for further details).
7:30 PM Film starts
Please book here to reserve a seat and pay what you feel on the door.
Refreshments are available to buy on the night.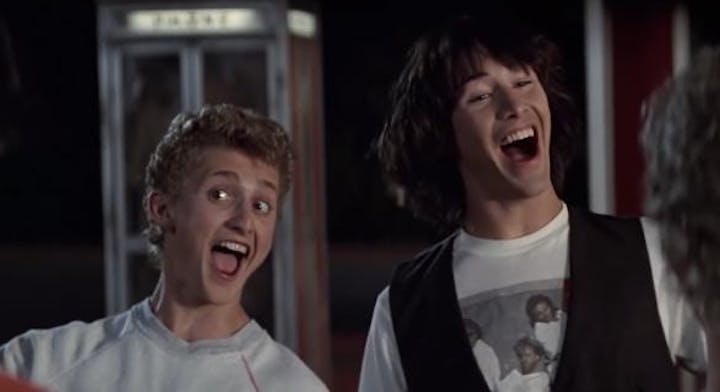 Be excellent to each other and party on dudes!