Enjoy a magical experience with the whole family at Pendle Village's Winter Wonderland & Grotto. Every child meets Santa & receives a gift!
About this event
Santa's coming to town! A Winter Wonderland has landed at Pendle Village. Step into Christmas through the black door with the big red and gold bow and feast your eyes as you are transported to the North Pole and meet Santa himself.
Our Elves will lead you around Winter Wonderland (see the map). Don't forget to bring your letter to post to Santa! End your Winter Wonderland experience by going on our Elf on the Shelf hunt in-store.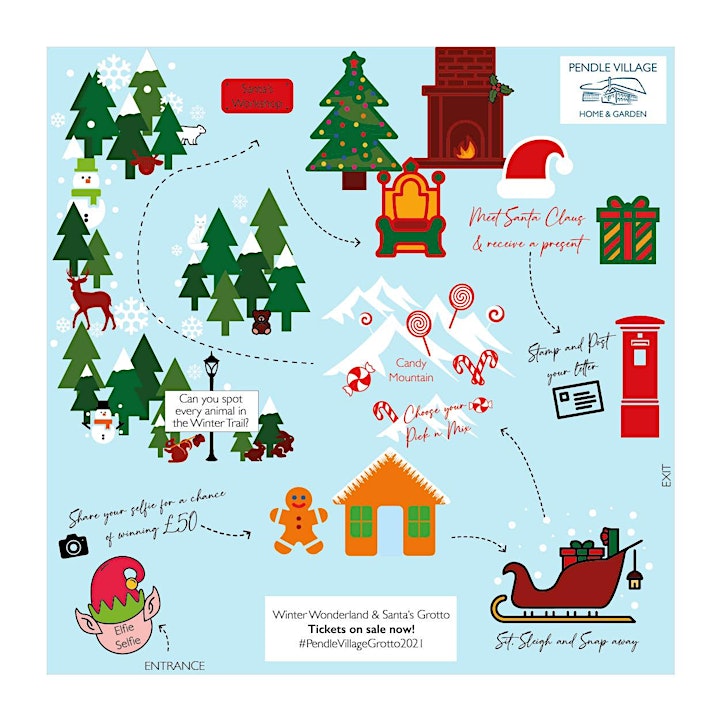 Ticket admission Fancy dress is encouraged to enjoy the magical experience! You must attend on the date of your ticket and arrive anytime between 12–3PM. The experience lasts up to 15 minutes. Tickets are required for all under 18s. All children must be supervised (adults don't need a ticket).
One ticket = £1 for Julian's family. Pendle Village are donating £1 of every ticket to Julian's family. Julian from Pendle Court Nursery was diagnosed with a rare cancer in October. The family will spend the next 6 months in hospital meaning Julian's parents, Karl and Laura, will be unable to work. Help us support Julian's family this Christmas x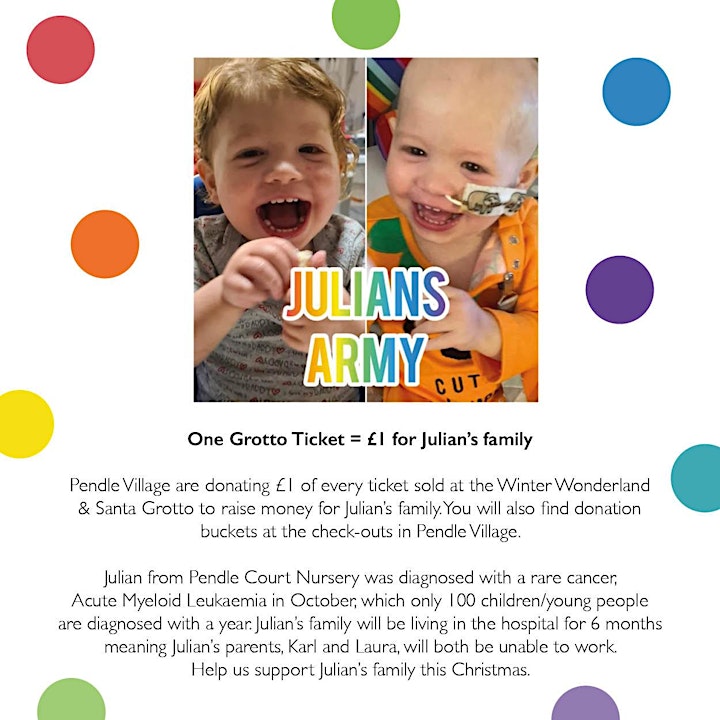 Our Winter Wonderland & Grotto is situated in Pendle Village Home & Garden store. Why not make a day out of it? We offer free parking and wheelchair/pram access throughout, enjoy a bite to eat in our Tearoom, and shop everything for your home in our huge store.
We look forward to seeing you, Happy Christmas from the Pendle Village Team :-)
T&C's All tickets are non-refundable, and each child receives sweets and a gift from Santa. If you suffer from food allergies please ask the Elves about biscuits and sweets in the Winter Wonderland.
*** NOTICE: Flashing lights in Winter Wonderland and Grotto experience ***