Description
The Institute of Advanced Legal Studies, Slaughter and May, and the UCL Faculty of Laws jointly present the WG Hart Workshop for 2019 on Pensions: Law, Policy & Practice
Supported by: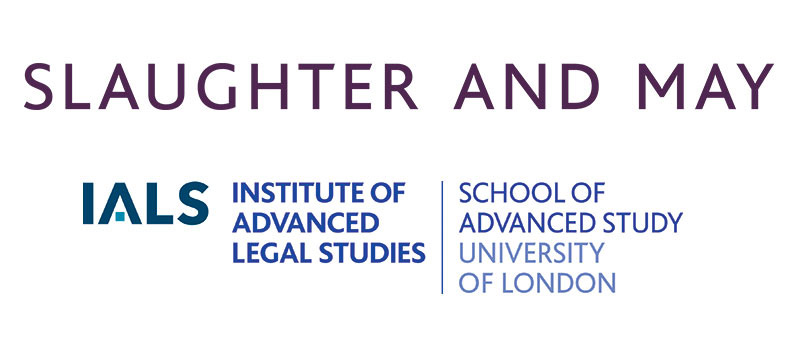 About the conference
State pensions are the largest item in the UK social security budget, estimated to cost £91.6 billion in 2016/17, with 12.9 million recipients paid an average of £7,100 each. Enormous wealth is also managed by the trustees of occupational pension schemes on behalf of members to whom distributions are eventually made as a form of deferred remuneration for their work; in 2015, 33.5 million people were members of such schemes in the UK. The social and economic impact of pensions law is therefore huge, and the development of this area of law is relevant to all of us as private citizens. In legal practice, social security law and pensions law are areas that have become increasingly specialised, with many solicitors and barristers making these their exclusive practice areas.
This conference is particularly timely in the light of recent developments in relation to pensions law, policy and practice. For example, in IBM United Kingdom Holdings Ltd v Dalgleish [2017] EWCA Civ 1212, the Court of Appeal had to consider the extent to which an employer's exercise of powers over a pension fund is constrained by its duty to preserve its relationship of trust and confidence with its employees. At a policy level, the debate continues as to whether and, if so, what transitional arrangements should be put in place for all women born in the 1950s, for whom the state pension age is being increased from 60 to 65 by 2020. In September 2017 two Private Members' Bills were presented to Parliament on the issue (Thurley & Keen, House of Commons Briefing Paper Number CBP-97405, 19 September 2017). The Law Commission has also recently completed its report on Pension Funds and Social Investment (Law Com No 374, 2017), which considers how far pension funds may or should consider issues of social impact when making investment decisions. The Pensions Advisory Group has been formed under the leadership of Mr Justice Francis and HHJ Edward Hess in order to conduct an interdisciplinary review of how pensions are treated on divorce. Its aim is to offer guidance to both the legal profession and the divorcing public and to encourage consistency of practice which is currently lacking in this area.
This conference will bring together academics and practitioners with an expertise and interest in the area to exchange ideas, discuss issues of topical concern, and stimulate the development of new academic literature and research agendas for the future.
See the full programme, speaker abstracts and biographies on the UCL Laws Website at:
https://www.ucl.ac.uk/laws/events/2019/jun/pensions-law-policy-practice-conference