Join us to explore the most pressing issues at the intersection of people and mining.
About this event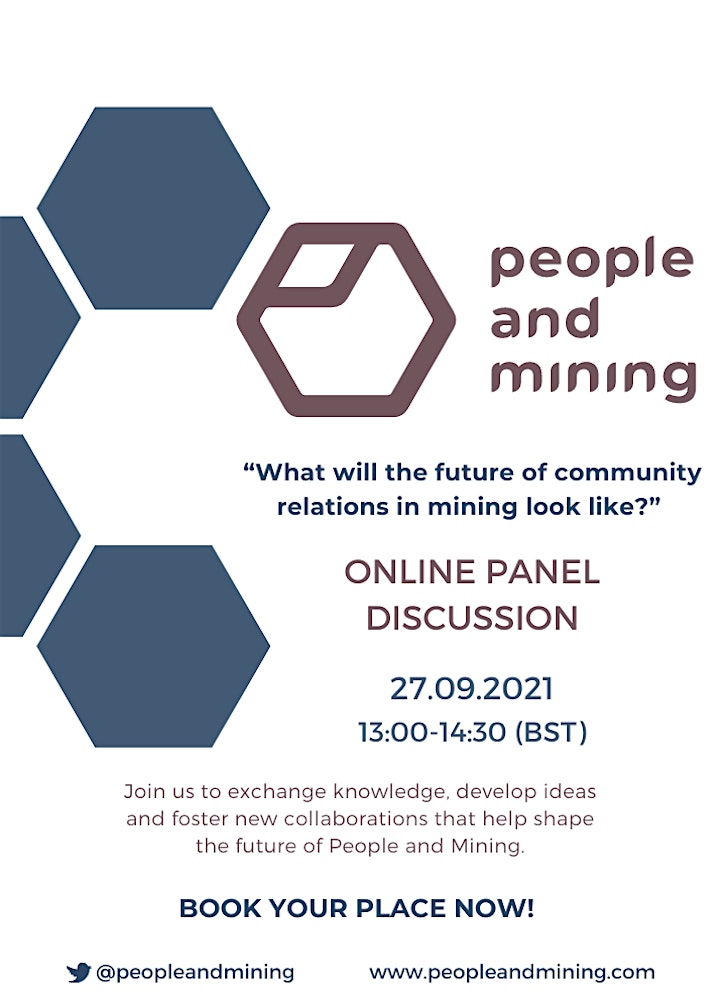 About this event
People and Mining are creating an online community and seminar series for those interested in exploring the impacts of mining on peoples' lives and wider society, both past and present.
The platform will offer a space to exchange knowledge, develop ideas and foster new collaborations. People and mining is interdisciplinary in nature, and encompasses expertise from industry, development and academia.
Our first event following the launch of the network will revolve around the question "What will the future of community relations in mining look like?", featuring panellists from across the mining industry in an online panel discussion.
We hope you are able to engage with us at this event and help shape the future of People and Mining.
Panellists
Cristina Villegas – Director of Mines to Markets, Pact
Nerys John – Head of Social Impact, The De Beers Group
Jane Charman – Head of Community Engagement, Geothermal Engineering Ltd
Aimee Boulanger – Executive Director, Initiative for Responsible Mining Assurance (IRMA)
Schedule
13:00 – 13:05 – Welcome and Introduction
13:05 – 13:35 – Panellist Introductions and Opening Remarks
13:35 – 13:40 – Break
13:40 – 14:25 – Interactive Panel Discussion
14:25 – 14:30 – Closing Remarks and Summary
To find out more about People and Mining, please visit our website at: www.peopleandmining.com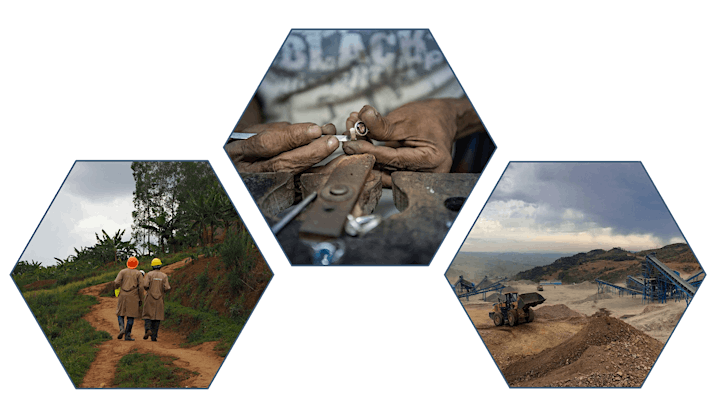 Organiser of People and Mining - What is the future of community relations in mining?